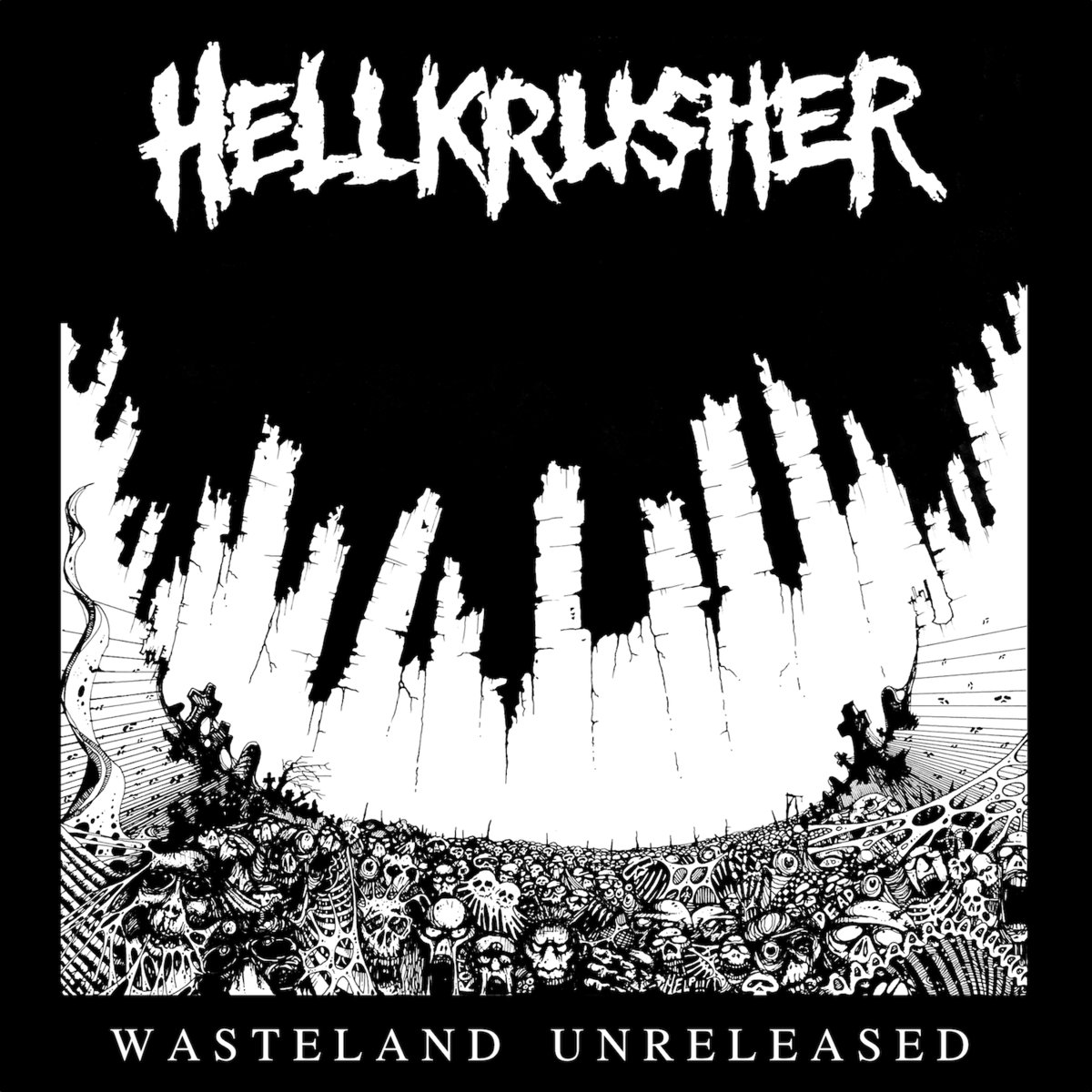 HELLKRUSHER – Wasteland Unreleased LP
Not a lot of people know, but there are actually two recordings of "Wasteland", the first of which was scrapped for not being up to standard back in the day.  The studio was shit and the guitarist was on the run from the police.  The recording itself hasn't been heard outside the band apart from a few close friends and tape traders … UNTIL NOW!  Fully remastered, including all original artwork and photos, much rawer, with a dirtier guitar sound as different versions of the songs that appear on the released version.  This is "Wasteland Unreleased".
14 songs, 30+ minutes, all original look&feel cover and art.
Track list:
Side A:
Intro
Wasteland
Smash The Trash
Darkness Provides
Confused
Warlords
Religion (Isn't Very Nice)
Side B:
Hellkrusher
Progressive Destruction
Morbid
No Religion
Darkside
The End
Outro