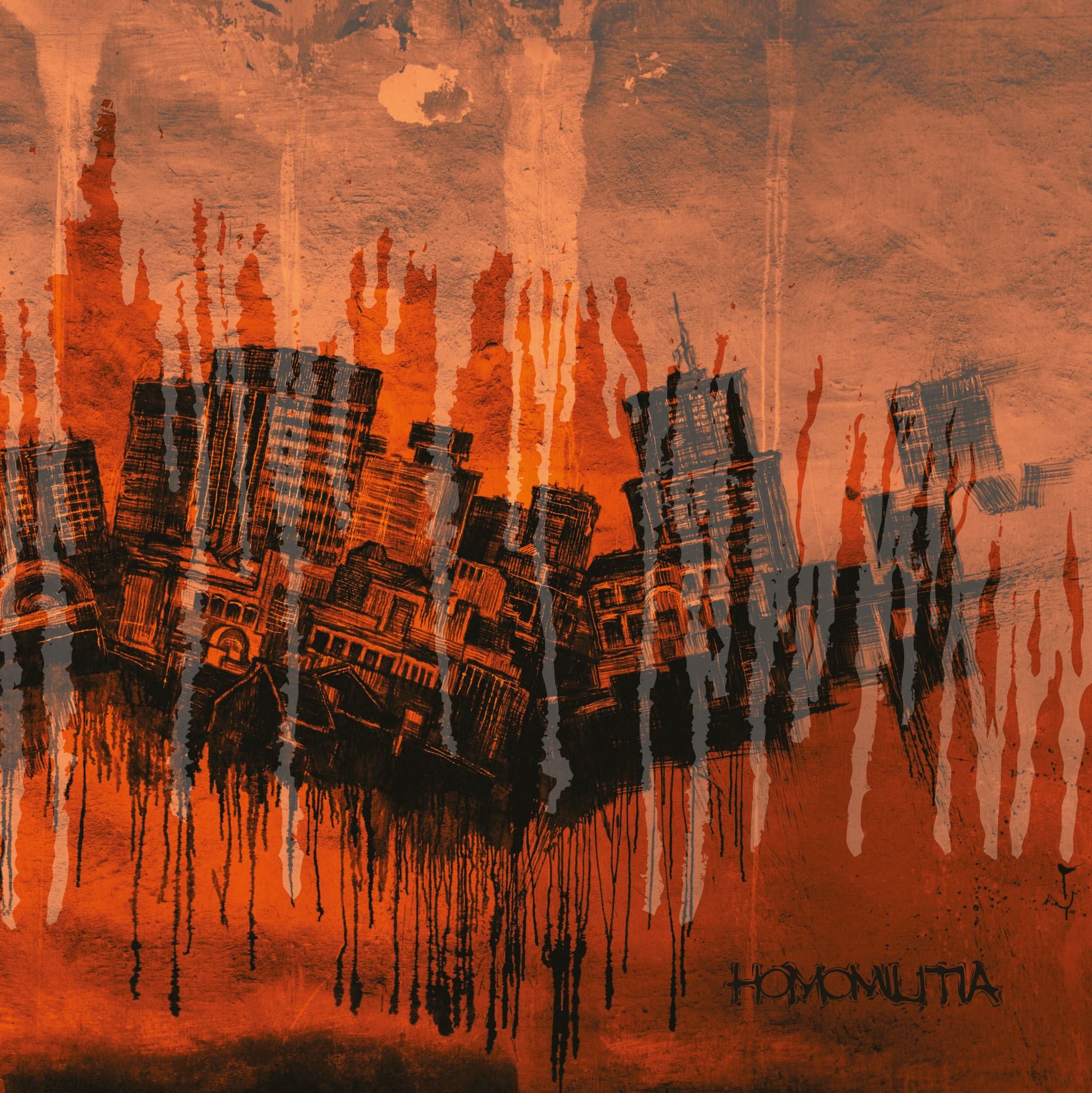 PROP 008 (LP) + PROP 012 (CD)

Poland's most influential DIY punk band – HOMOMILITIA. Active in the 90's, touring Europe extensively they uniquely blended metal guitar sound with punk d-beats, spirit and anger. This LP finds the band at the pinnacle of their musical achievements. The sound they managed to produce on this recording 20 years ago still puts to shame many contemporary metal and punk studio productions. Expect 11-song d-beat mayhem spiced up with a heavy bolt thrower-ish guitar and pissed-off lyrics on state oppression and hopelessness of everyday life.
Your 20-year wait is now over. This masterpiece is available on 140 gram black vinyl, limited edition orange-on-black 140 gram vinyl and CD.  Mastered at Dobra 12 Studio.
Track list:
Side A
In
Rzeczywistosc gryzie
Praca zabija
Pomysl o tym
Byc nieposlusznym, byc wolnym
Kto na tym zyska, kto na tym straci?
Side B
Odrzucam
Brutalnosc policji
Czy?
Zyj swoim zyciem!
Lodz (Dla ciebie)