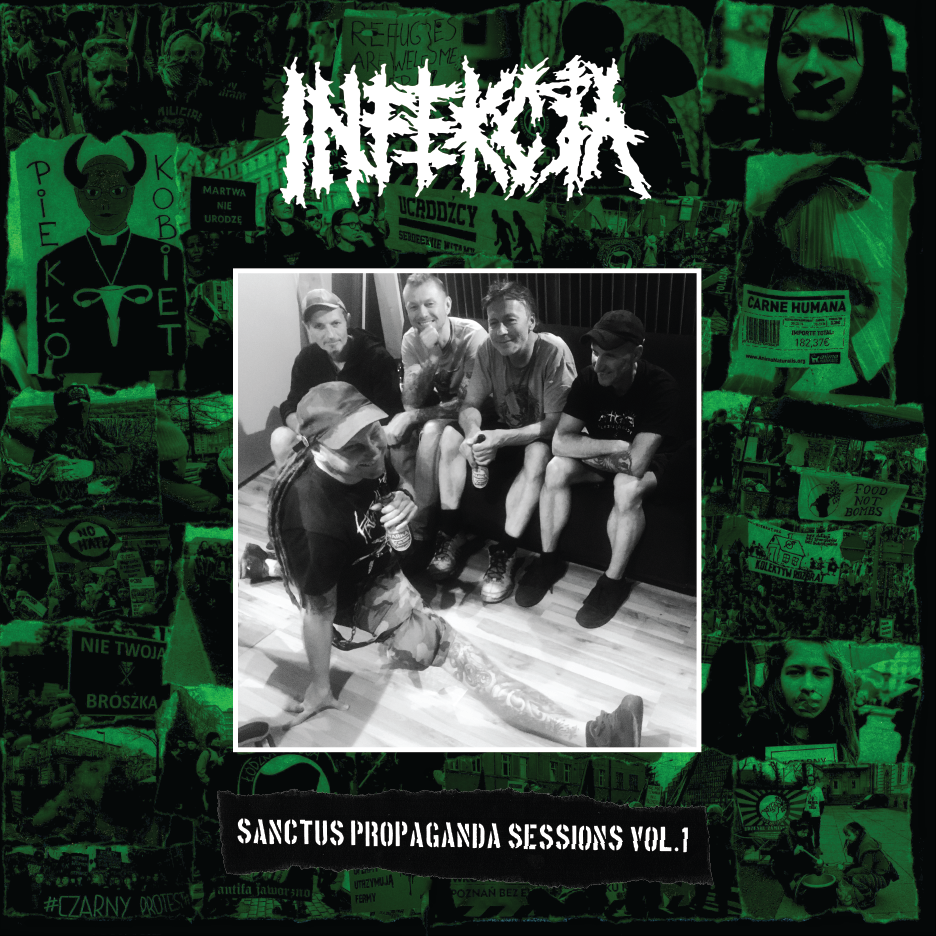 PROP 014
Here's Sanctus Propaganda Sessions series where we invite bands to Dobra 12 Studio to record their old and brand new tracks to be released on a benefit vinyl LP that reminds us that protest is vital.
Vol. 1 is INFEKCJA – veteran crust punk band from Poland that entered the studio after 11 years of studio silence. 12 old and brand new tracks of pure crust punk touching issues such as church dominance, government control, alcohol abuse or punk elite. This is a benefit release for a horse shelter in Poland TARA.
Released in 300 copies incl. lyrics poster, green vinyl, 100% DIY. Protest is vital!
Track list:
SIDE INFEKCJA
I na nas przyjdzie czas
Maska
Sto lat w samotności
Scenowe elity
Polak?
Nigeria/Shell
SIDE SANCTUS PROPAGANDA
Lepiej się módl … koniecznie płać!
Małpki i krówki
Strzeż się!
Stupor
Inkubatory
Humanitarne naloty