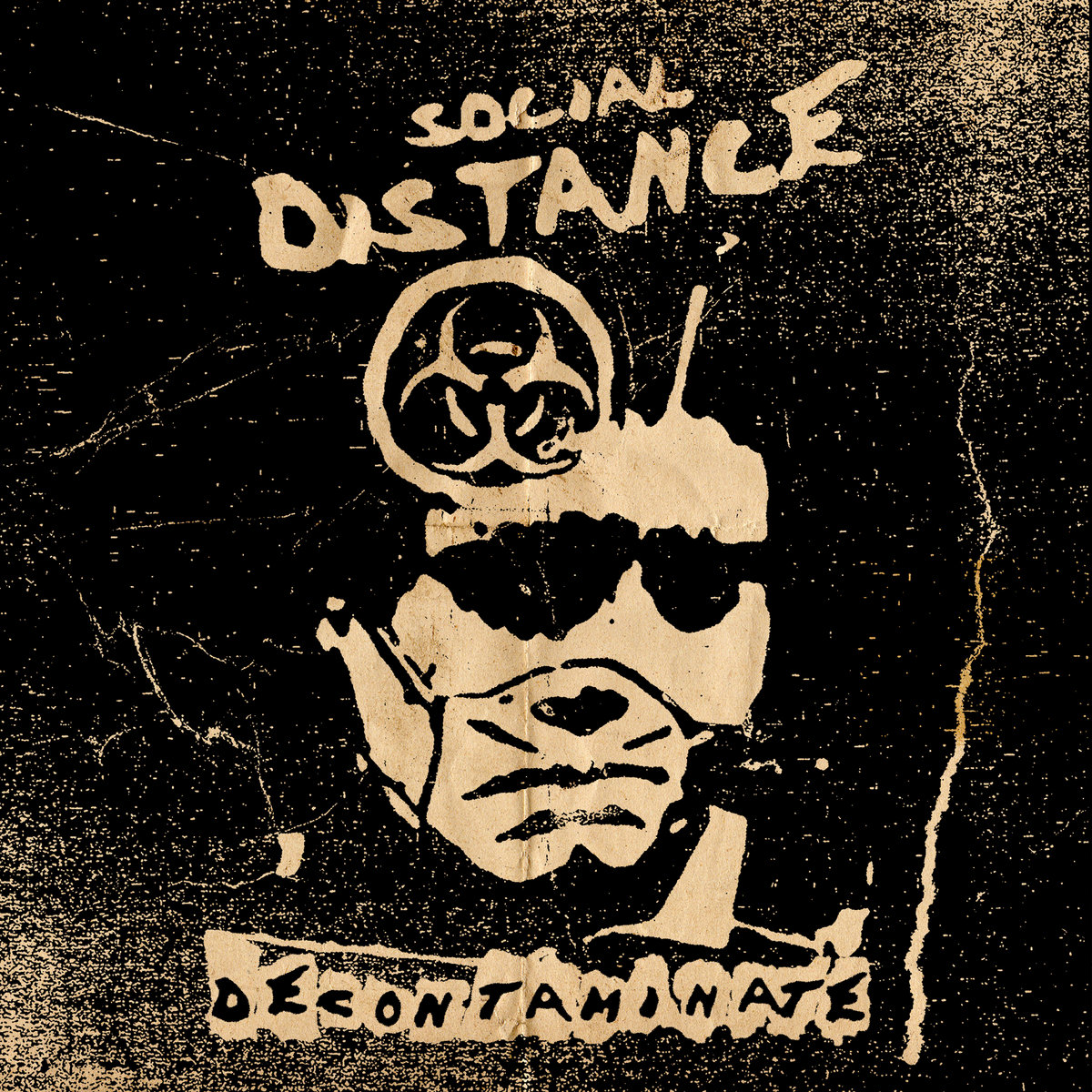 SOCIAL DISTANCE – Decontaminate EP
Is this the first punk concept band about the pandemic? Perhaps it is. Comprising members of MORROW, WREATHE, AUTARCH, KADRE, they do have a great (almost) DIS name. Not sure if this is to be continued as the band lives all over the world, so for the time being I take it as a "lockdown boredom" project.
This 4 track recording was released today on Bandcamp and will be made into 7″ EP on Alerta Antifascista Records. No surprises here: short, d-beat, classic, very Discharge-driven and about the nucleus war going on now, state control and oppression. A definitely interesting take on classic Discharge made in 2020 in this fucked up moment. However, I'm not a big fan of the way it was produced. Sounds too soft and thus it sounds like a joke made out of this pandemic. Discharge on marshmallow? Perhaps. Judge for yourself. Let's see what happens next. Check out Alerta's medias for a release date.