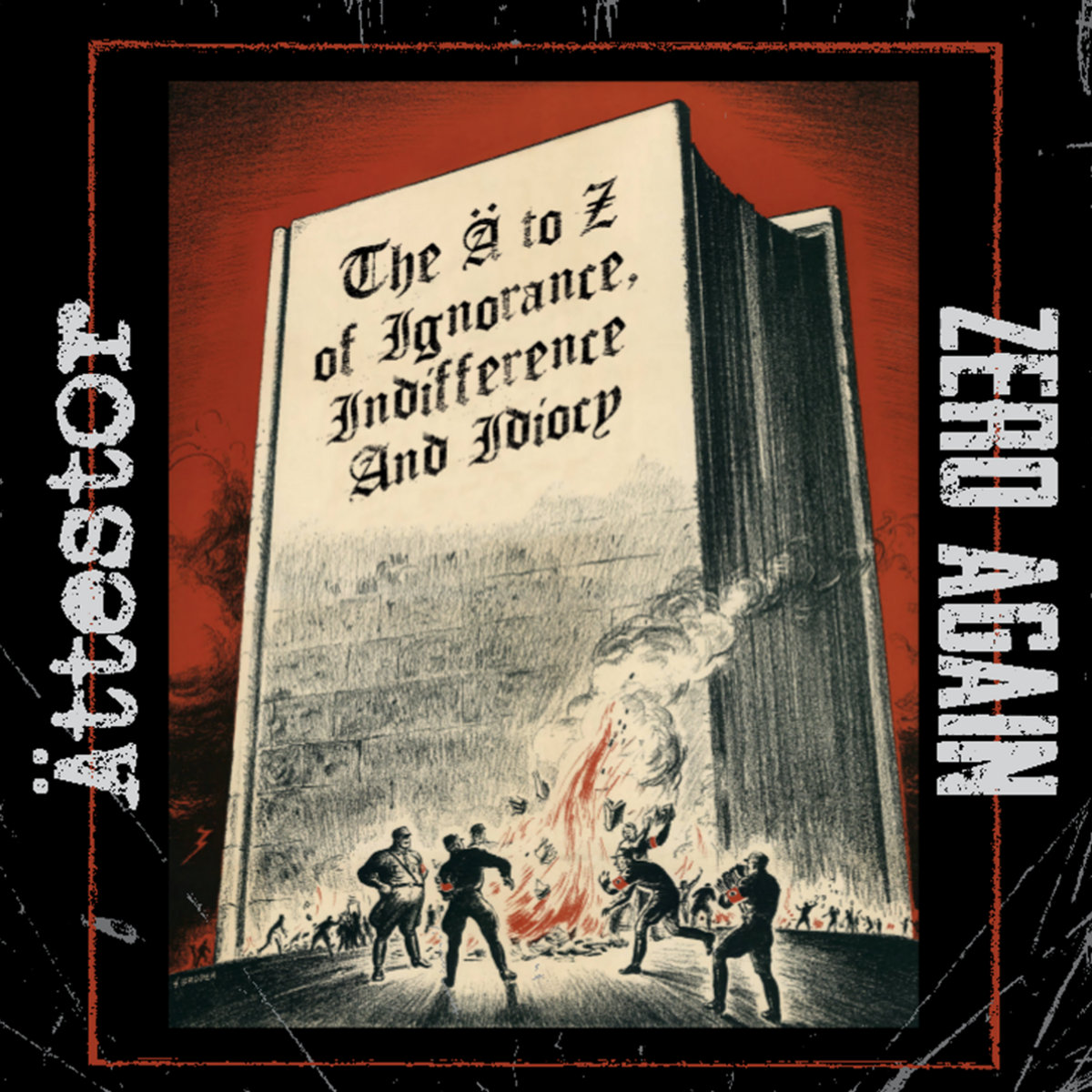 The UK's ZERO AGAIN do not know the word "rest". Since the formation of the band in lockdown times, they've done two EPs (one of them on Sanctus Propaganda which sold like tasty falafels after the gig), have done a tour n Poland and played loads of gigs. The LP is on the way and here we are treated to this brilliant split EP with Ättestor from UK. Thankfully, they write slower songs sometimes, so they can rest a bit in all this craziness.
ZERO AGAIN serve two tracks on their side, a slower one called "Damaged Goods", and a fast one "Passing Ritual". So you're getting the best ZA have on offer: speed and weight. It's all super tight from the super talented musicians with one of the best punk vocals around in the UK at the moment.
Flip this wee record and enjoy the punk rock madness from Ättestor from Brighton. Already quite established name in punk rock circles, they give you 3 relentless punk as fuck hits straight in your face.
I love what's going on right now on the UK DIY punk scene. Lots of fresh bands, spot on message and great attitude.
And check the brilliant artwork and EP title for this one! Amazing job! Cheers x
TNS Records | Dead Invoices Records | DIY Koło Records | Carabrecol Records