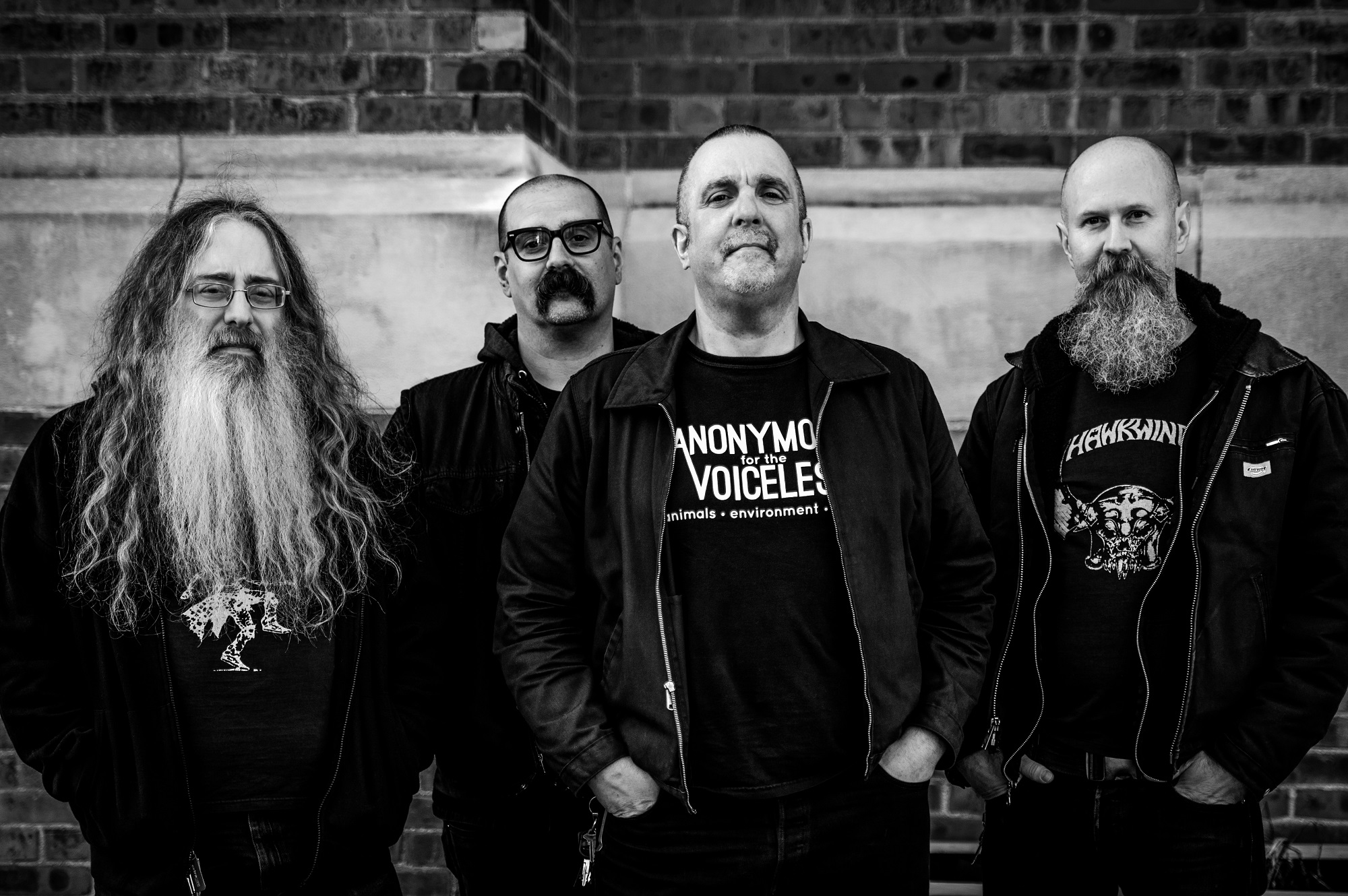 … and we were in it for a little surprise. A positive one, mind you. But first things first.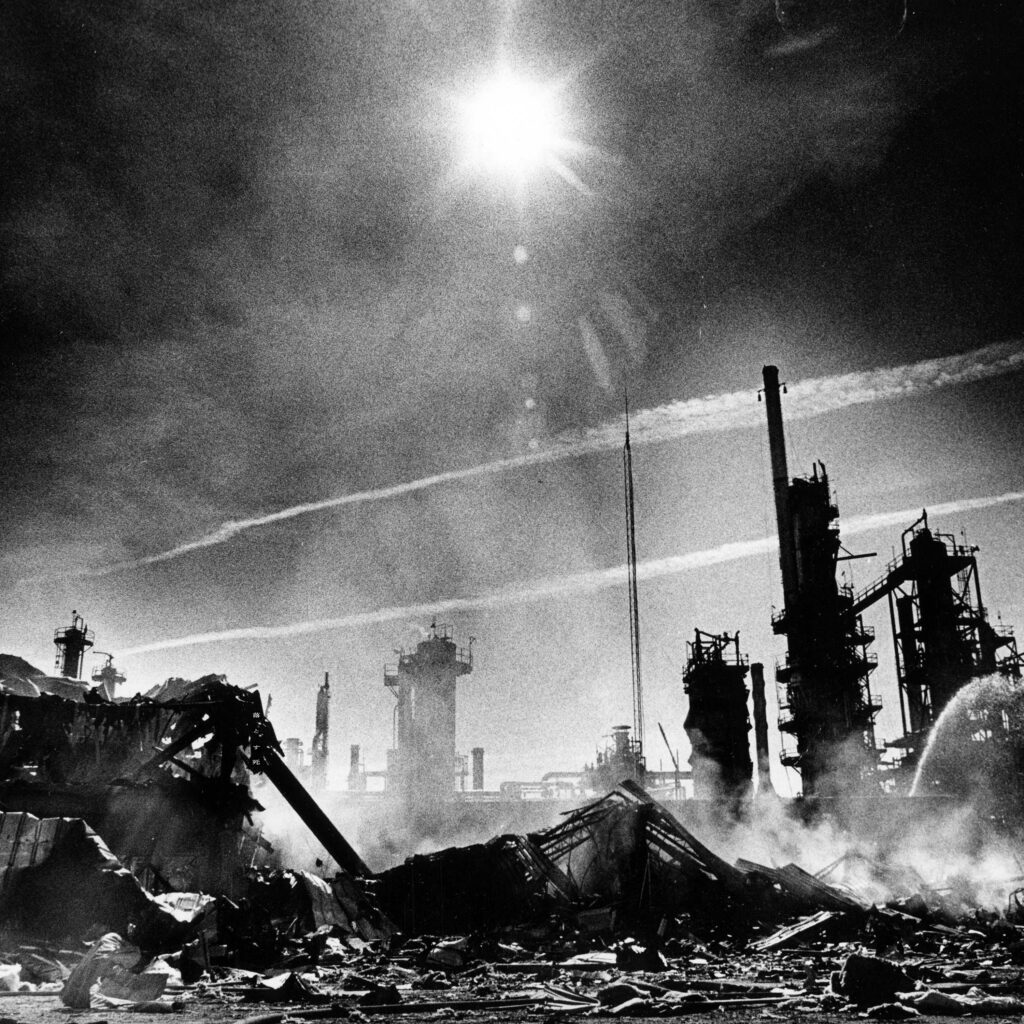 DROPDEAD formed in January 1991 in Providence, Rhode Island, but the original four-person lineup met in December 1989. They played music together for a year before a lineup change saw Bob and Ben switch instruments, a name change, and a great increase in speed and intensity. The idea was to play pissed-off, aggressive, no-bullshit hardcore-punk thrash with personally political lyrics. Musically, the influences drew from bands as diverse as Confuse, Siege, Larm, Crass, Swans, Infest, SSD, Pandemonium, Icons of Filth, Gauze, Septic Death, Discharge, Anti-Cimex etc.
The first DROPDEAD show happened in April 1991 with Born Against and Rorschach. The band started with – and continues to embrace – a strong "Do It Yourself" work ethic, booking their own shows and releasing their own records via Armageddon Label. Over the years, DROPDEAD has played hundreds of shows and fests, recorded two LPs, some splits and EPs, and toured the USA and Europe numerous times, as well as Australia and Japan. 2020 will be 29 years for DROPDEAD as a band, and 30 years with the founding trio of vocalist Bob, drummer Brian, and guitarist Ben playing music together.
In late 2019, they completed work on the audio part their third album, recorded by Kurt Ballou and Zach Weeks at God City and mastered by Brad Boatright at Audiosiege. It's another self-titled release from the band. So here comes the little surprise. Musically, the album is different from what you know from DROPDEAD early recordings. There is definitely less raw screaming paired with power violence speed you got used to. So what is it? Well, it more resembles the US old school hardcore you know from the old days. It is still fast although the songs vary much more in tempo. Expect slower bits that take you to a break your neck hardcore with quite clear, singing(?) vocals. Well, you can sometimes hear what Bob is singing plus you get the typical hardcore chorus delivered by other members. 23 songs in 24 minutes give you the picture of what it is. It is still hardcore, it is still political and it is still DROPDEAD you all want.
Lyrically, this record is relevant to the times we live in, focused on the alarming state of the world, the disturbing rise of right-wing extremism, animal abuse, and the continued social failures of humankind. "These are dark times we find ourselves living in," says the band, "and this is how we vent our frustration and anger in a positive way."
This album releases September 25, 2020 on all formats: vinyl, CD, casette and digital on Armageddon Label. BUT, there yet more good news from the DROPDEAD camp.
They are also currently working on remixed and remastered reissues of all previously recorded materials. This includes a freshly remastered version of the first album from 1993, a freshly remixed and mastered second album from 1998, and a remixed and remastered Discography 1992-1993 with new bonus tracks. 2020 will also see the first-time release of a Discography Vol 2 with tracks ranging from 1995-2013, and an LP of the original 1991 demos. All original, the multi-track reels were restored, then remixed by Kurt Ballou at God City. Proper stereo mixes and all recordings tape speed corrected.
Also, Bob, the vocalist is mostly healed up from both his back surgery in 2017 and his motorcycle crash in July 2018 . The band's van, which was stolen in June 2019, has been replaced with a new used one, funded in part by the digital release of some tracks from a 2019 demo supported by friends and fans.
New album, old album reissues, good health and a new van can only mean one thing: DROPDEAD is going on tour once this shit is over. We can't wait and we will be updating you on the situation.
DROPDEAD DISCOGRAPHY
Dropdead "Self Titled" LP 2020 (due out in 2020)
Dropdead Demo 2019
Dropdead / Brainoil split EP 2015
Dropdead / Unholy Grave split EP 2015
Dropdead / Systematic Death split EP 2013
Dropdead / Ruidosa Inmundicia split EP 2013
Dropdead / Converge split EP 2011
Dropdead / Look Back And Laugh split EP 2004
Dropdead / Totalitar split EP 2002
Dropdead "Self Titled" LP 1998  (reissue due out in 2020)
Dropdead "Hostile" EP 1996
Dropdead "Discography 1992-1993" 1994  (reissue due out in 2020)
Dropdead "Self Titled" LP 1993 (reissue due out in 2020)
Dropdead / Crossed Out split EP 1993
Dropdead / Rupture split EP 1993
Dropdead "Self Titled" EP 1992
Dropdead Demos 1 & 2 1991 (reissue due out in 2020)