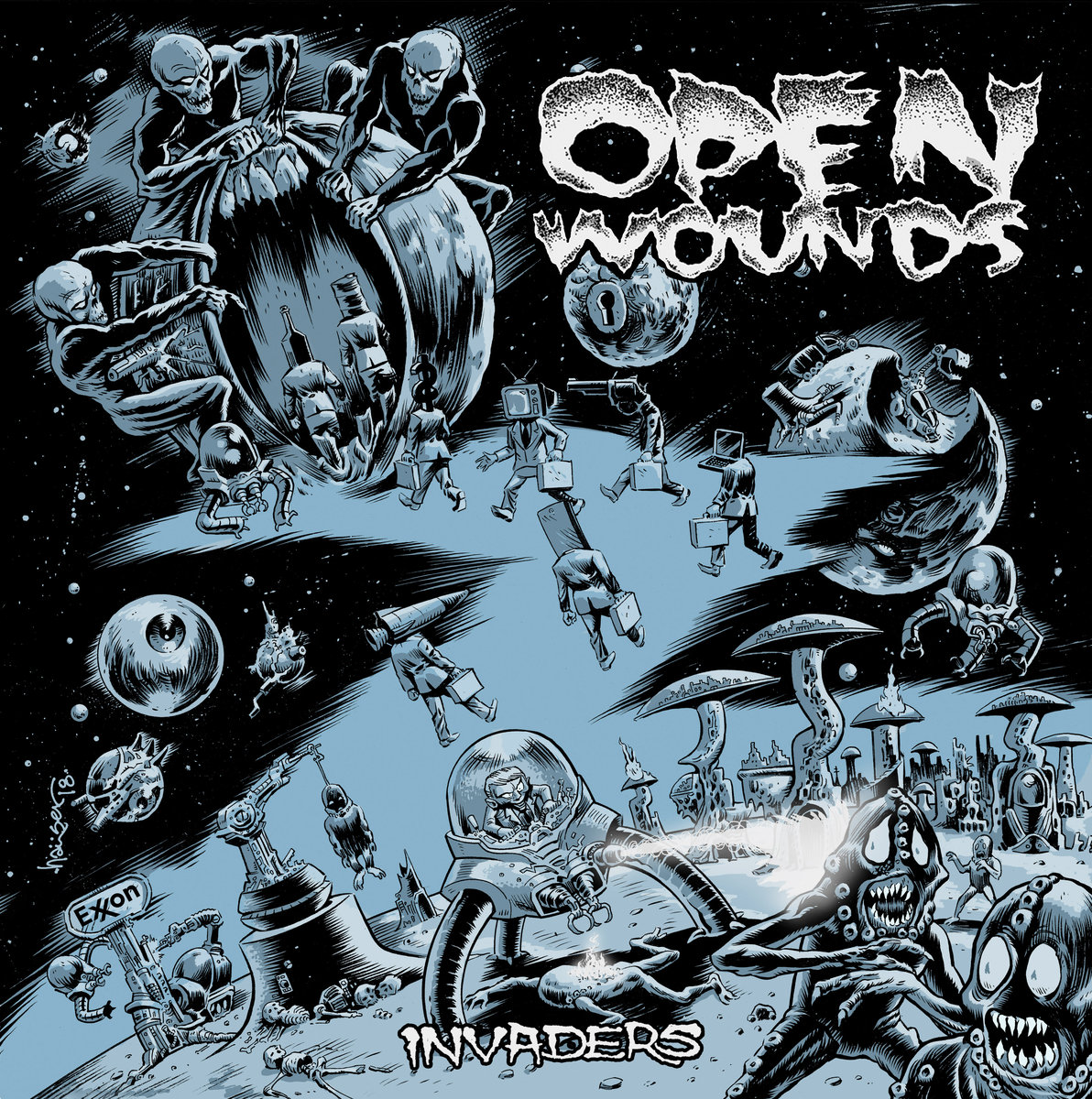 I'd listened to this record dozen times before I actually sat down to review it. I couldn't put it down and play something else unless NATIONS ON FIRE were around. Speaking of which, this is probably the best name to mention in this case, for two reasons. Both bands are from Europe and both bands play US hardcore, though they do it differently, at times. But, on the other hand, if you listen to "Cogs in the Machine" from this record you may hear similarities to "Dedication" from "Strike The Match". Decide for yourself.
OPEN WOUNDS are from Amsterdam, featuring member from VITAMIN X, and this is their second release on Refuse Records. 14 tracks, not too short, not too long but filled with a lot of energy, hardcore riffs and melody. And this melody plays important part here, supported by the sing along choruses. Perhaps you will complain about not enough guitar anger and fury, so the whole thing is kind of not as dynamic as the aforementioned NOF, but well, it's a matter of personal taste I believe. Lyrically OPEN WOUNDS take a critical stance on the society today but they do surprise you with a song on collecting vinyl records.
Beautifully released as all Refuse Records are, with mad S-F artwork.
One of the biggest joys recently. Lovely!