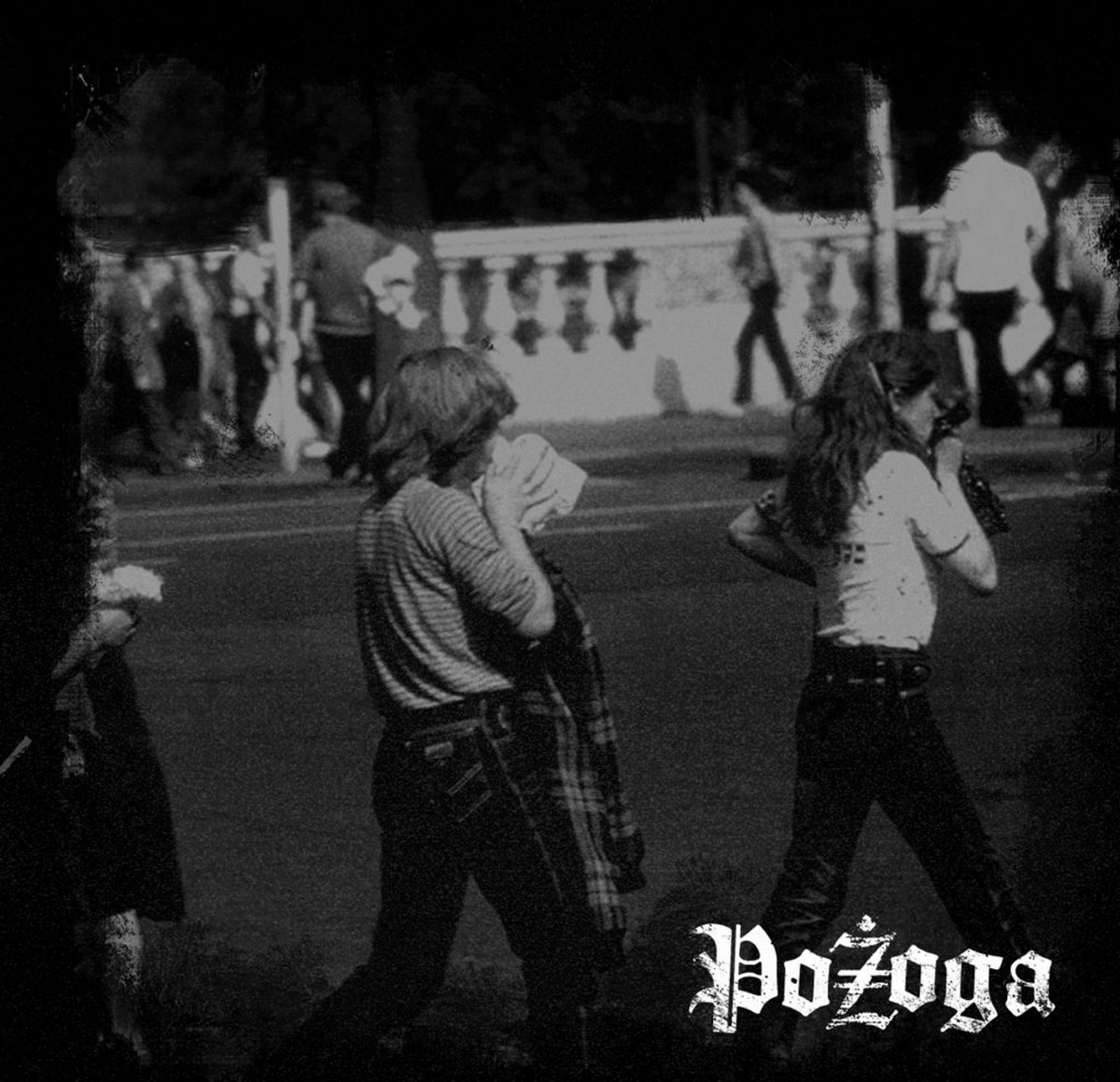 You may already be familiar with POZOGA from the interview here on SANCTUS PROPAGANDA.  They are punks from different parts of the world, all living in Dublin, Ireland.  They released their two-song demo on Bandcamp, also featured here, which was so good that we decided to interview them.  
Now, their debut EP is out and features 6 songs, two of which come from the demo.  POZOGA play a solid, old school, break-your-neck UK inspired hardcore.  Though you may hear differences between the songs and I think that Side A sounds more punky or even Oi!-ish in terms of riffs, overall, this is a great hardcore production musicwise.  It's fast, brutal and the gaps between songs are non-existent.  Not the best quality of recording but this should be considered a virtue here.  It all sounds raw, very old school and this is how it should be.  The vocals blend in nicely, and I know I've said it on many occasions, the vocals in POZOGA are one of my favourite vocals that I heard from a new band.
Lyrically, POZOGA touches important sociological issues such as abortion rights, accommodation conditions, drugs and violence and despair of everyday life in a metropolis.
Released by a co-operation of DIY labels this might a limited press so make sure you get your copy before it is too late.  I cannot wait to hear more from them and see them live.
This little record lands on my Best of 2018 shelf.
Senseless Acts of Anger, Going Postal Records, Hidden Beauty Records, Distroy Records, Trano Intergalactico, Bike Punx Salamanca