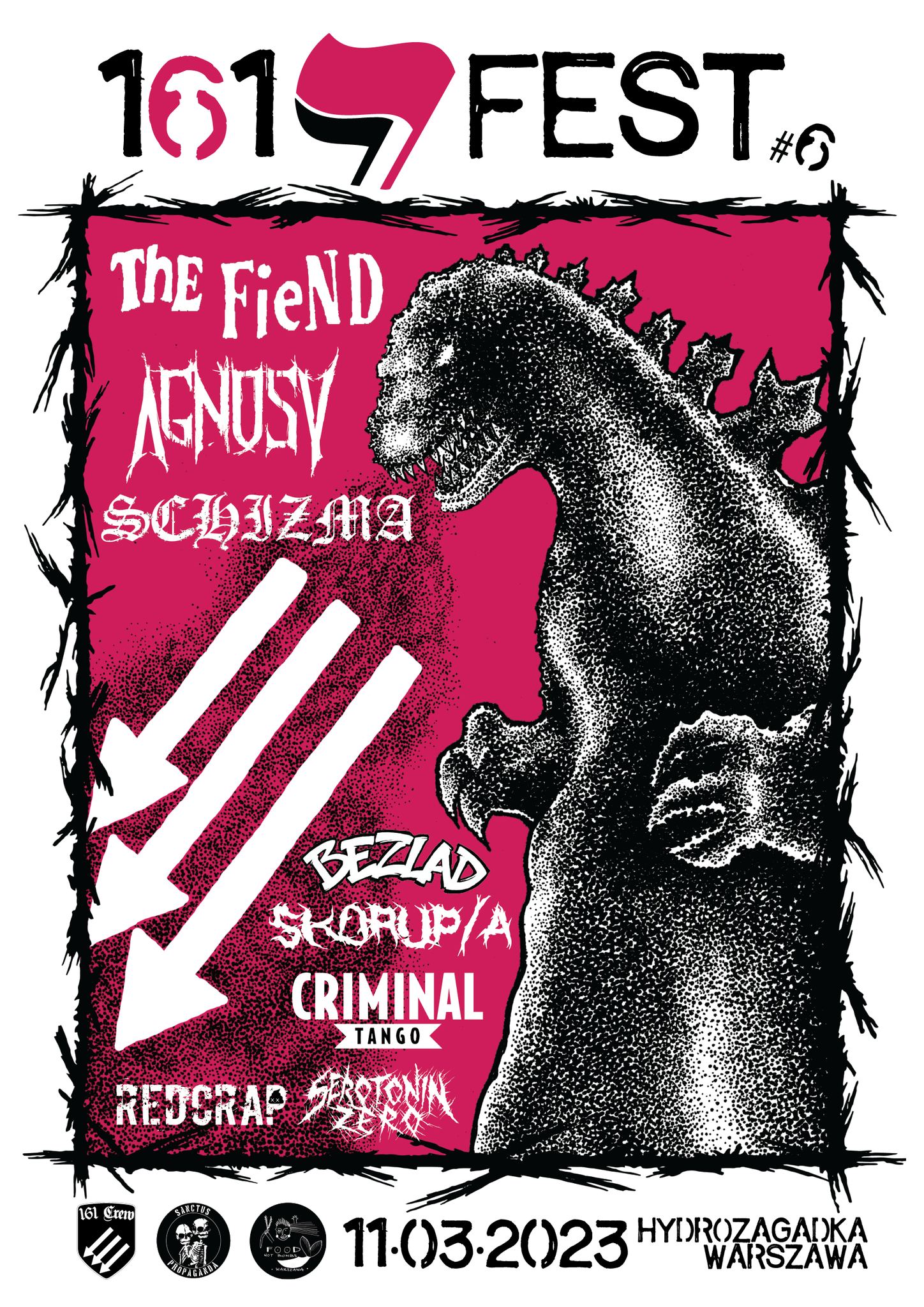 The 161 Fest #6 which we are an integral part of is happening on March 11 in Warsaw in Hydrozagadka. It's a benefit festival for 161 Crew, Tactic Aid in Ukraine and Anarchist Black Cross Galicja.
Bands on the bill are:
Agnosy – crust punk, London https://agnosy.bandcamp.com
The Fiend – hardcore punk, Newcastle https://youtu.be/jMpBcG81q_0
Schizma – hardcore, Bydgoszcz https://schizmahxc.bandcamp.com
Bezlad – street punk, Kharkiv https://bezlad.bandcamp.com/
Criminal Tango – punk'a billy, Warszawa https://criminaltango.bandcamp.com/
Skorup/a – hardcore punk, Jelenia Góra https://skorupa.bandcamp.com
Serotonin Zero – dark hardcore/black metal, Warszawa https://serotoninzero.bandcamp.com/
Red Crap – punk, Warszawa https://redcrap.bandcamp.com/
Event page: https://www.facebook.com/events/321813680045687
How to get the tickets
E-mail distro161crew@riseup.net with your name, number of tickets and a t-shirt size if you're buying a ticket/t-shirt bundle. You will receive confirmation and directions for your payment.
Ticket price: 95 PLN
Ticket/T-shirt bundle: 150 PLN (available until February 11). You will collect your t-shirt at the festival. There is no option to buy t-shirt only.