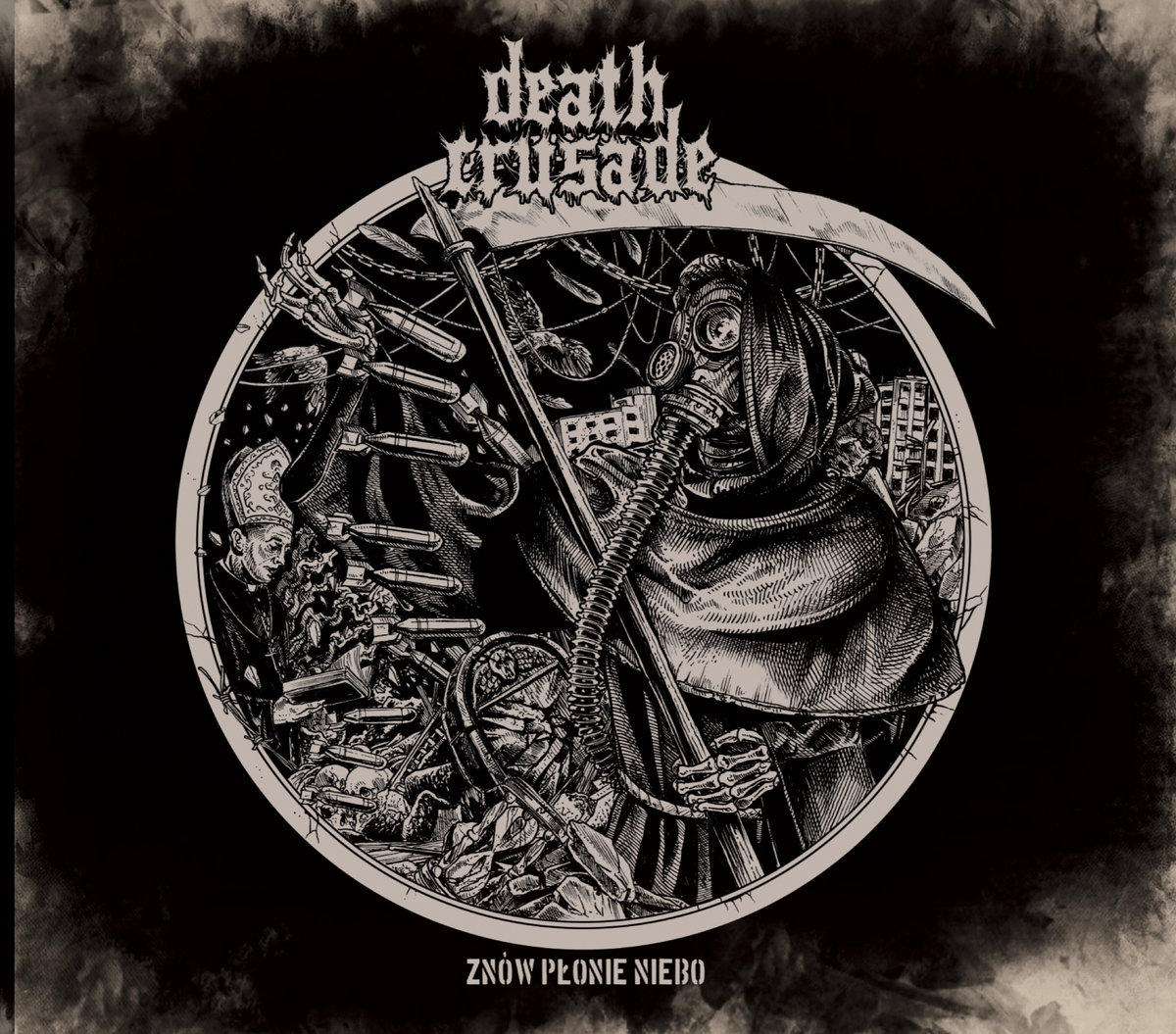 Polish DEATH CRUSADE celebrate the release of their second album and a split EP with Finish DISPYT.
A lot has changed in DEATH CRUSADE camp since the release of their debut album. The band has been gigging for quite a time now in the new line up, with two original forming members present. This has influenced the sound they are now able to make. Very heavy, very crusty and very Disrupt-ish and ENT-ish from their later metal phase. Songwriting is still based on simple and best punk and grind recipes though teamed with crust punk vocals. Top it with very good studio production and you're getting a record that is almost flawless. However, I am using a CD version and sadly I cannot read the lyrics as the band decided to pack 11 of them onto two square panels and gave them super glossy finish. A trick that will discourage you from trying but perhaps encourage to buy the vinyl hoping for bigger font.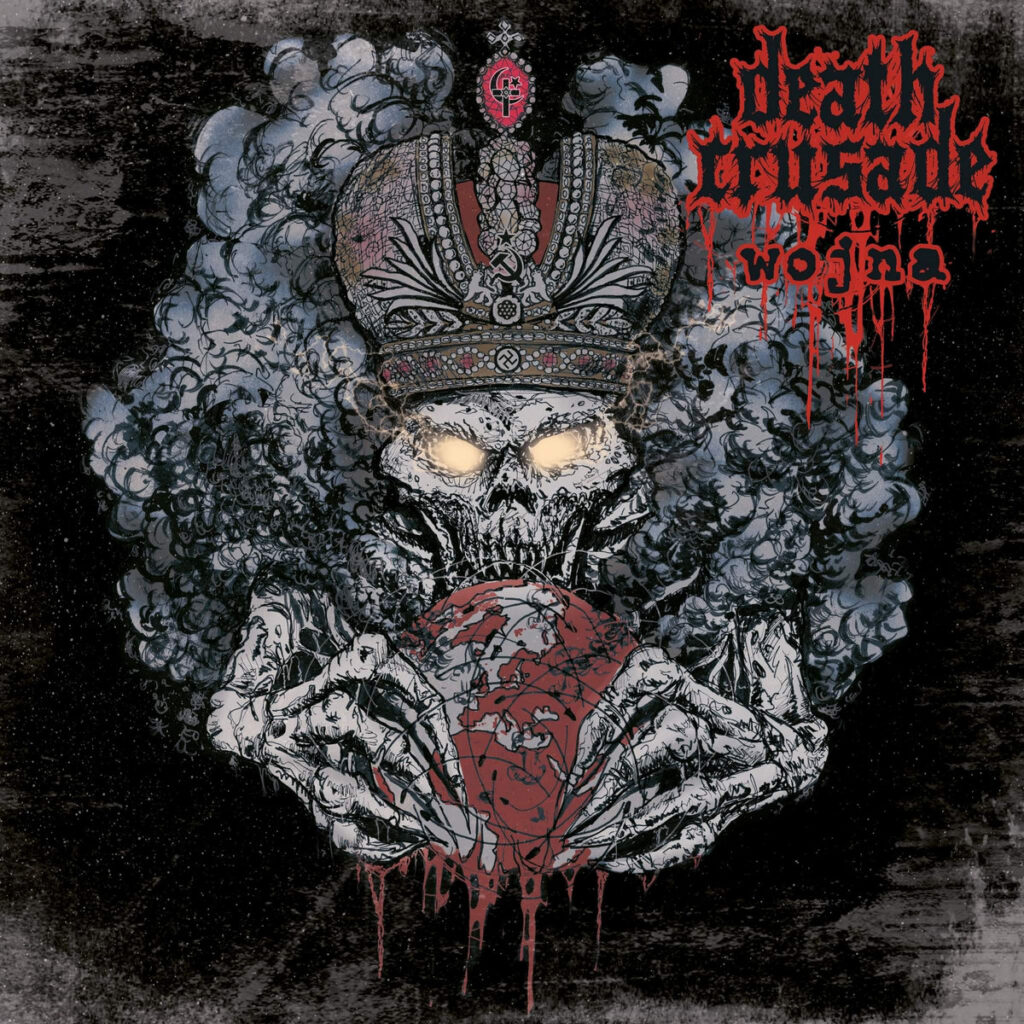 The split EP with DISPYT contains their two tracks from the very same studio session they recorded the album but the tracks are different, which is a bonus. Two d-beat crust punk songs I get and chance to read the lyrics of, which are on the nonsense of war and our civilization in general.
Flip the side and hear two songs from Finish DISPYT in the style they call blackened crust. Gloomy, black metal influenced but still punk driven riffs. No idea what they sing about because the lyrics are in their language but I do learn that Mathias is endorsed by a number of logos. The record is available from Elitbolaget, Hidden Beauty, Helldog, Throne of Lies and Deviance.
Useful links:
DEATH CRUSADE bandcamp: https://deathcrusade.bandcamp.com/
DEATH CRUSADE FB: https://www.facebook.com/deathcrusadepunk
DISPYT Bandcamp: https://dispyt.bandcamp.com/
DISPYT FB: https://www.facebook.com/DispytBand
Both records available from our Punk Shop