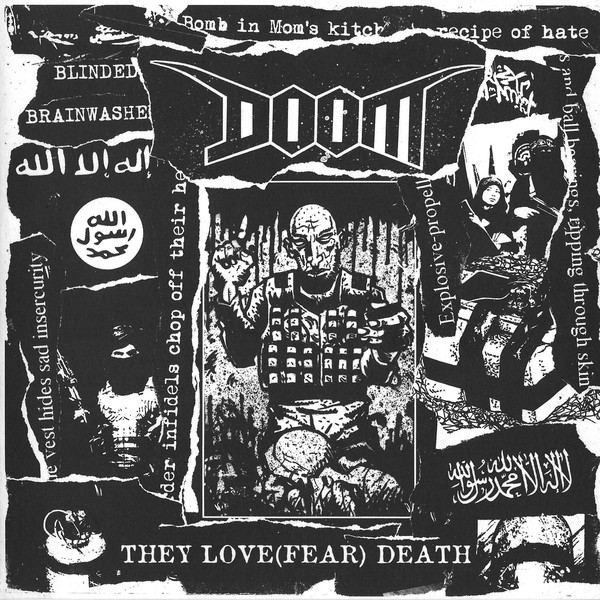 DOOM release a split EP with ELECTROZOMBIES now.
Crust legends DOOM release a split 7" with Chilean ELECTROZOMBIES who play raw, doom punk with rehearsal-like sound.  Brutal sound from this trio is for sure a good choice for split release with DOOM who play one new track and two covers from CRUCIFUCKS and SACRILEGE with Tam on vocals.
The split is out now on red, white na black vinyl and as with all DOOM releases, stock won't last long.  Available from Angry Voice.