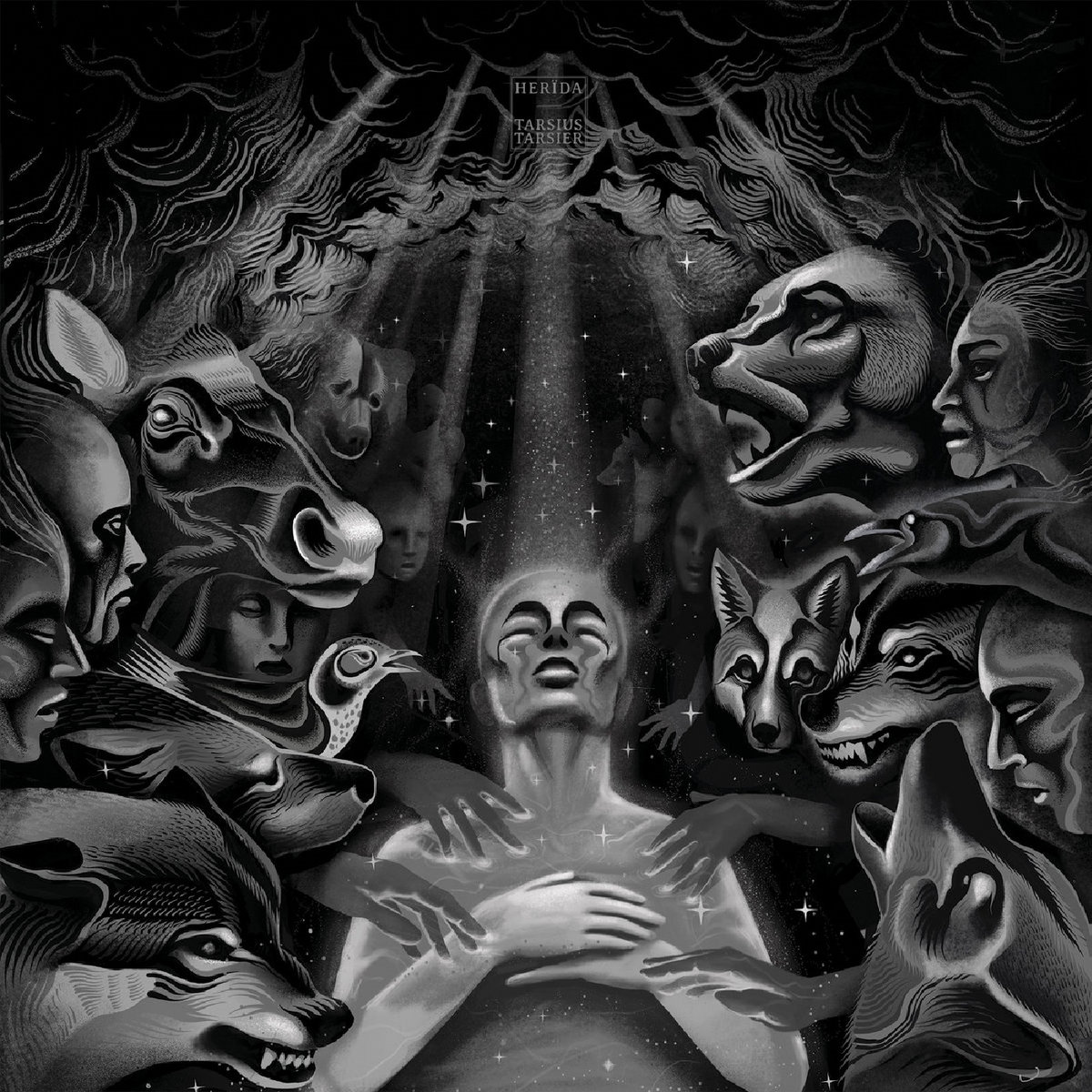 Every time I put my hands on a release that is a fruit of international collaboration between DIY records labels from all over this planet I know the spirit of DIY, networking and worldwide resistance is alive and kicking.
This record is no exception. Co-released by 17 (!) labels it allows to say this record is available everywhere you go and does good to both bands that share this piece of wax.
Both, HERÏDA and TARSIUS TARSIER have been around for 3-5 years now and they come from Spain. So, how do I sum up this record? Both bands pick up from where FALL OF EFRAFA left off. Just like that. It's what has been coined as emo crust or neo crust. So the riffs are crusty but melodic and long at the same time. The beat is still d-beat but changes tempo from slow to fast every now and then. The vocals are usually dual and angry. And whereas HERÏDA stick to the recipe more precisely, TARSIUS TARSIER add more screams effect to the whole thing.
Yes, you've heard it all before, but why not give this record a spin to celebrate the ongoing popularity of the genre and embrace yourself with yet more well played neo crust.
Ojalä Me Muera Recoords, Dirty Guys Rock, We Love Asozial Records, Potato Records, Base Record Production, Hecatombe Records, Muerte Matar Records, Wargame Records, Basura Komercial, Seaside Suicide Records, Abnegat Records, Shove Records, Ciegosdesonido, Castrexo Punx Edicions, Incendiaria, Up The Punx, Sleepy Dog