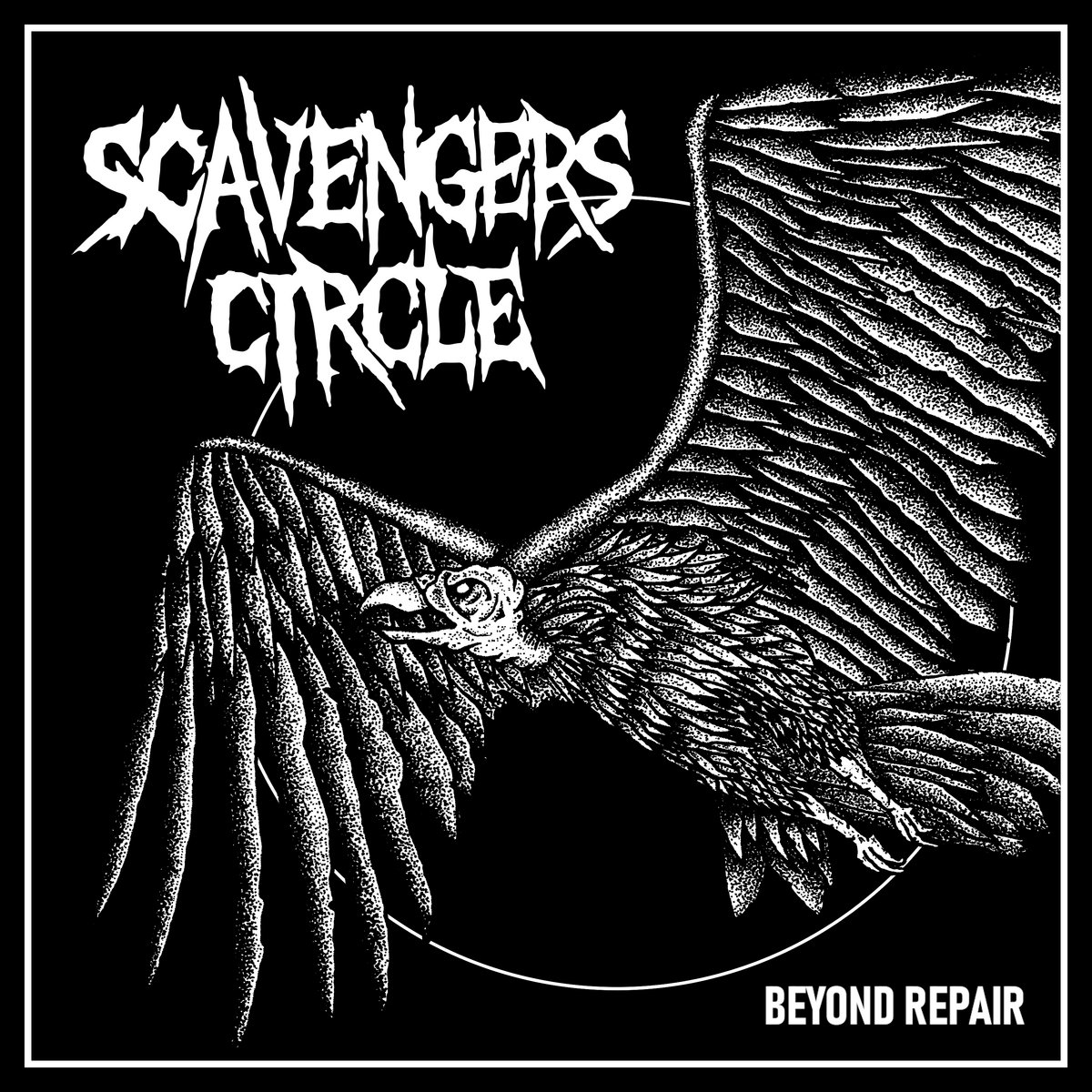 SCAVENGERS CIRLCE – Beyond Repair CD
OK, so two latest SANCTUS PROPAGANDA releases are just about to see the daylight. The covers for ORPHANAGE NAMED EARTH/THE THRONE split 12" should land tomorrow (or today for some of you already, orders come for all over the world) and inserts for HOMOMILITIA are being printed as I am told. So I went underground today to count all the vinyls and prepare. Took me about two hours to sort it out and my soundtrack for this work was SCAVENGERS CIRLCE. On repeat!
I am not joking. Where the hell have they been hiding so far? Coming from Västerås, Sweden I was expecting to hear another classic from the north. Nope. It's just the other way round. SCAVENGERS CIRLCE mix the best ingredients here, and add their own spices and table layout. Their blender is huge coz it houses DOOM's crust riffs, DEVIATED INSTINCT's metal sound, some neo crust melodic guitars at times, DISRUPT's dual vocals, ENT's grinding d-beat and NAPALM's Scum blasts. And don't get me wrong, They are no copy cats whatsoever. They do it their own way, with their own sound and their own vocal manners. Production is superb, the sound gives you an earache and you want more. This is the biggest drawback of this CD. Well, there are two drawbacks. First, it's a CD only and second, it's too short. I want more and I am sure once they do give more, this will live up to my expectations. Great debut.
Support them here, this CD is self-released: https://scavengerscircle.bandcamp.com/releases