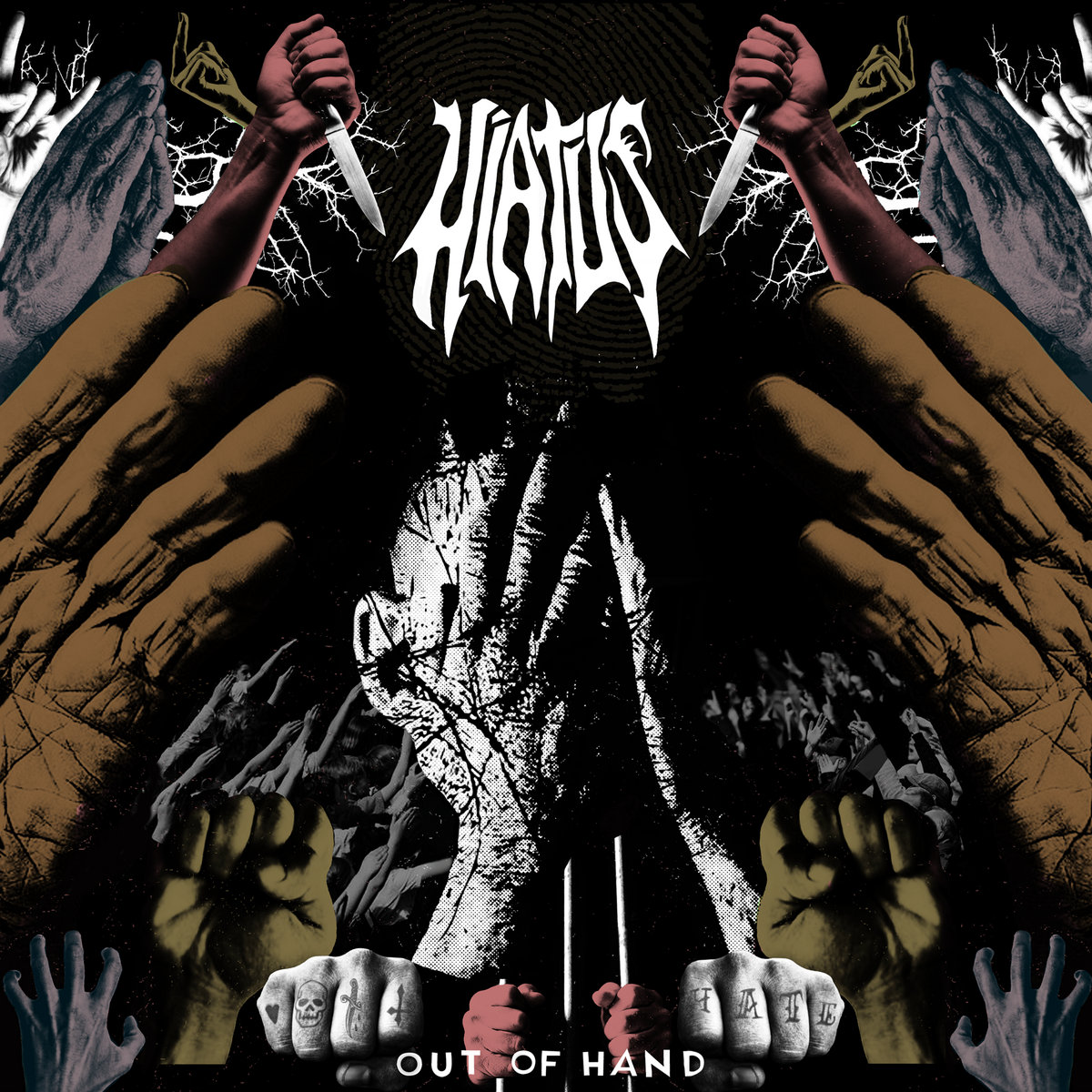 Can I just start by saying that we do not take this record into account in our top 2023 at the end of the year? Just out of respect. Deal? 😉
Formed in 1989 in Liege, Hiatus quickly took the whole punk scene across the globe by storm. Actively touring and releasing records and tapes they made sure they visit every squat in Europe and make friends with all the punks who shared drinks with them. Not food though, I remember them saying "food is boring" when I offered them a stroll to the nearest milk bar in post-communist Poland. We did go there in the end. And I am 100% sure it wasn't only beer that fueled them that night but also the pancakes, hence the almost one hour set the played!
That was the "From Resignation to Revolt" times. This album still remains my all time favourite crust punk album and judging by what is released in the genre nowadays, it will surely be one until I die. There you go, that's a statement. Then came the "El Sueño …" and the "brain" self-titled album, which showed the band did not want to be the stationary crust punk band only. They explored the style and the sound.
OK, that said, here is Out of Hand. What can you expect from the band whose last recording dates to 1996, which is pre-history in punk terms? Maturity, versatility and HIATUS signature. They definitely managed to maintain their main ingredients intact: the unique fast crust riffs, top notch sound production and the easily recognised Will's vocals. So judging by that, and only by that, "Out of Hand" is a solid crust punk album by a crust punk band that was born in the era when crust punk was learning to walk.
However, you'd be wrong not noticing that this album is full of a lot of different things you would not expect from HIATUS back in the day. The frequent tempo changes, the song intros, the omnipresent various guitar solos, the search for riffs in different music departments, the spoken words … the list is long. The surprising rock theme in "Ecoside" (Hail to Unhinged!) ; the guitar mini intro to "Out of Hand", which develops into slow and melancholic (romantic?) bit that you later realise defines the whole song; the very heavy metal guitar solo in "Sound on Sound" or the vocal intro to the "Apocalipsick". I can go on and on.
"Out of Hand" is a very carefully written and well-conceived album with a brilliant sound production. You hear that the band was not in a hurry and the fruit they bore is more that satisfying! And you're given the 2022 version of the classic "Destroy Me". It's a great album. Well done Hiatus, but I do miss the "El Sueño …" snare sound. Come on Ben! 😀