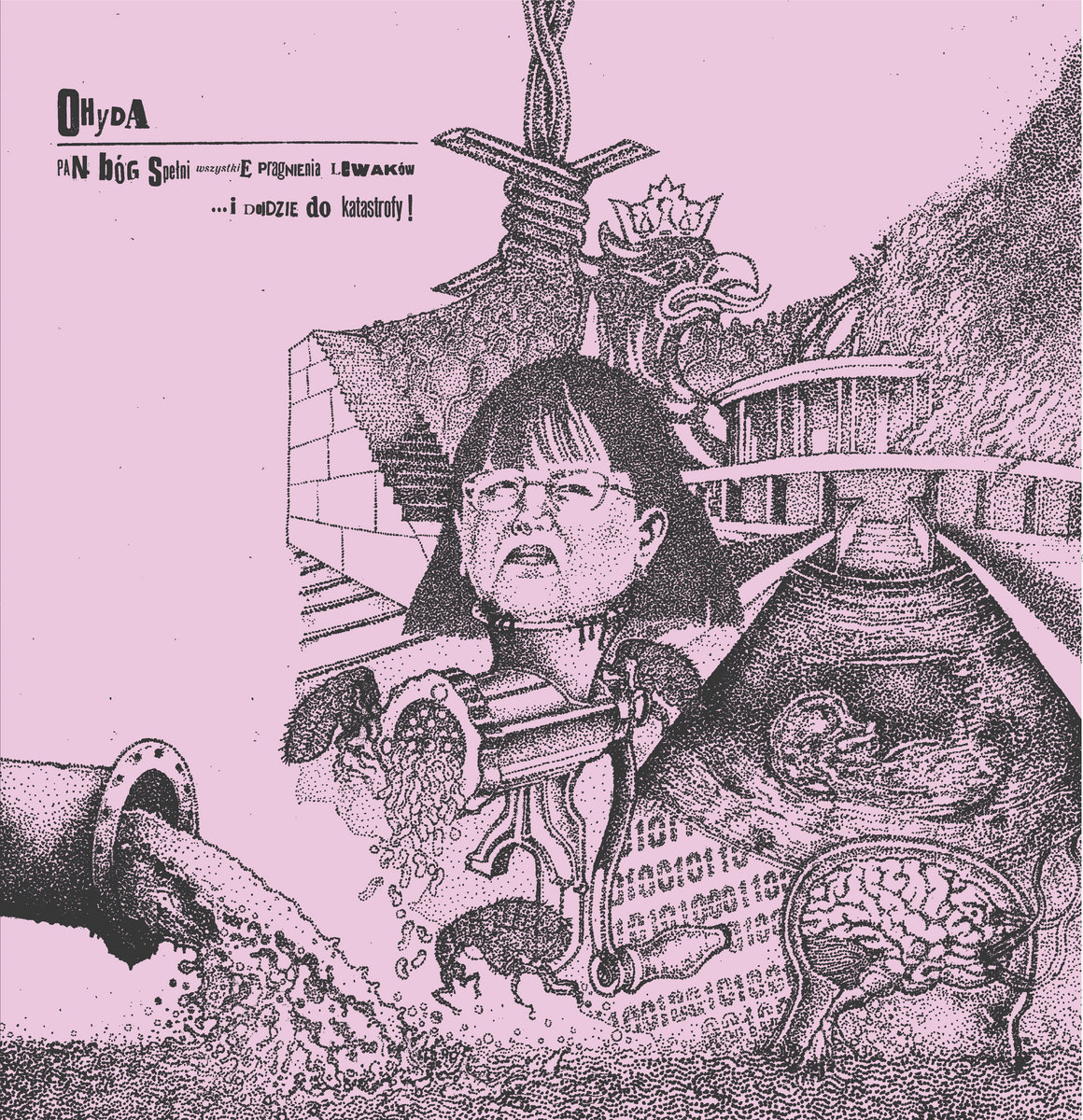 Another ugly release from Polish OHYDA that even the rotten baby pink colour they used for the cover won't save them. They are also a very hard working band. It's their third release on La Vida Es Un Mus Discos and they gig quite a lot as well.
So take them seriously, not my words. UGLY is a compliment here. They still manage to produce distorted and dirty sound that doesn't wear out. The beat is still fast although Side B slows down considerably. This is punk as fuck where melody is harsh, sound is rough and words hurt. OHYDA depict the everyday reality you come to live in racist catholic Poland. It's one huge slap in the face of all the bigots around. The more you spin the record, the more faces you slap.
Love how they finish the record. Won't tell you. Find out for yourself.