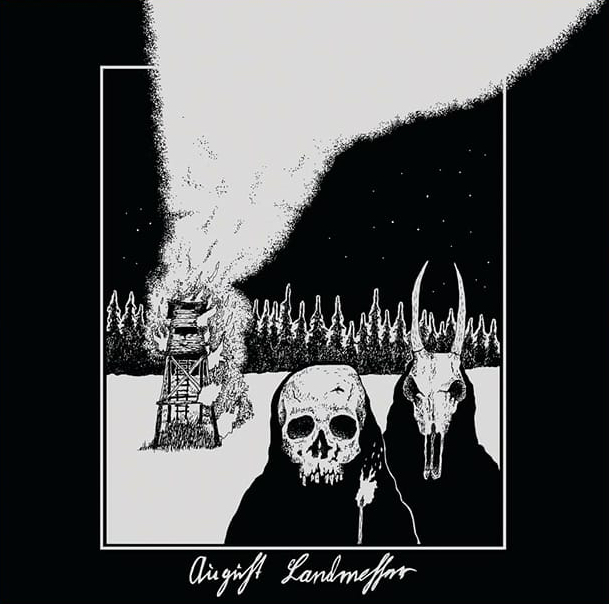 (review) AUGUST LANDMESSER/KACZYNSKI – split 12"EP
This record is the result of a unique friendship between both bands who are geographical neighbours, thus they play a lot together.
AUGUST LANDMESSER coming from Opole, Poland finally got to grips with this recording because this is their first proper one after five years of existence.  It's about time.  I still do not know why they were hiding their music in the dirty working class south Poland, as this is most appropriate soundtrack for this part of the country.  This is hardcore punk with mid-tempo dirty sounding riffs.  It puts you in trans instantly when the pictures of industrial part of this world spin in front of your eyes.  Add to this slightly distorted vocals shouting cleverly written lyrics about the state of this society in catholic, ipad-driven, materialistic country and you get the picture.  Just turn down the vocals next time and the music will have even more force on the listener.  It's a dirty and rusty picture that AUGUST LANDMESSER is paiting for you.  A personal bonus for me is a significant resemblance to a once cult band in the place I come from, KOTILOF.  You might think both bands are far apart, and in some cases you'd be right, but listen carefully.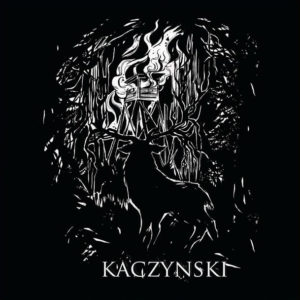 Flip the side and you are treated to neo crusties from Czech called KACZYNSKI  Not the stupid wanker from Poland.  The clever professor from US, who once wrote a thesis called "Industrial Society and Its Future".  If you haven't read this piece written in 1995 yet, read it 23 years later on your iPad, please.  You can hear KACZYNSKI being a younger band on this split release, musically, but this doesn't do them any bad.  They take on you with their FALL OF EFRAFA heavily inspired climate of romantic sound, riffs and vocals.  It's very FOE inspired, actually.  Maybe not too original, but hey, FOE are here no more.  We've got KACZYNSKI taking things over, so I will be making sure to see them live as soon as I possibly can.  And play with them.
Doesn't disappoint at all.
DIY KOŁO, ATMAN REC, HIDDEN BEAUTY REC, BLACK WEDNESDAY REC