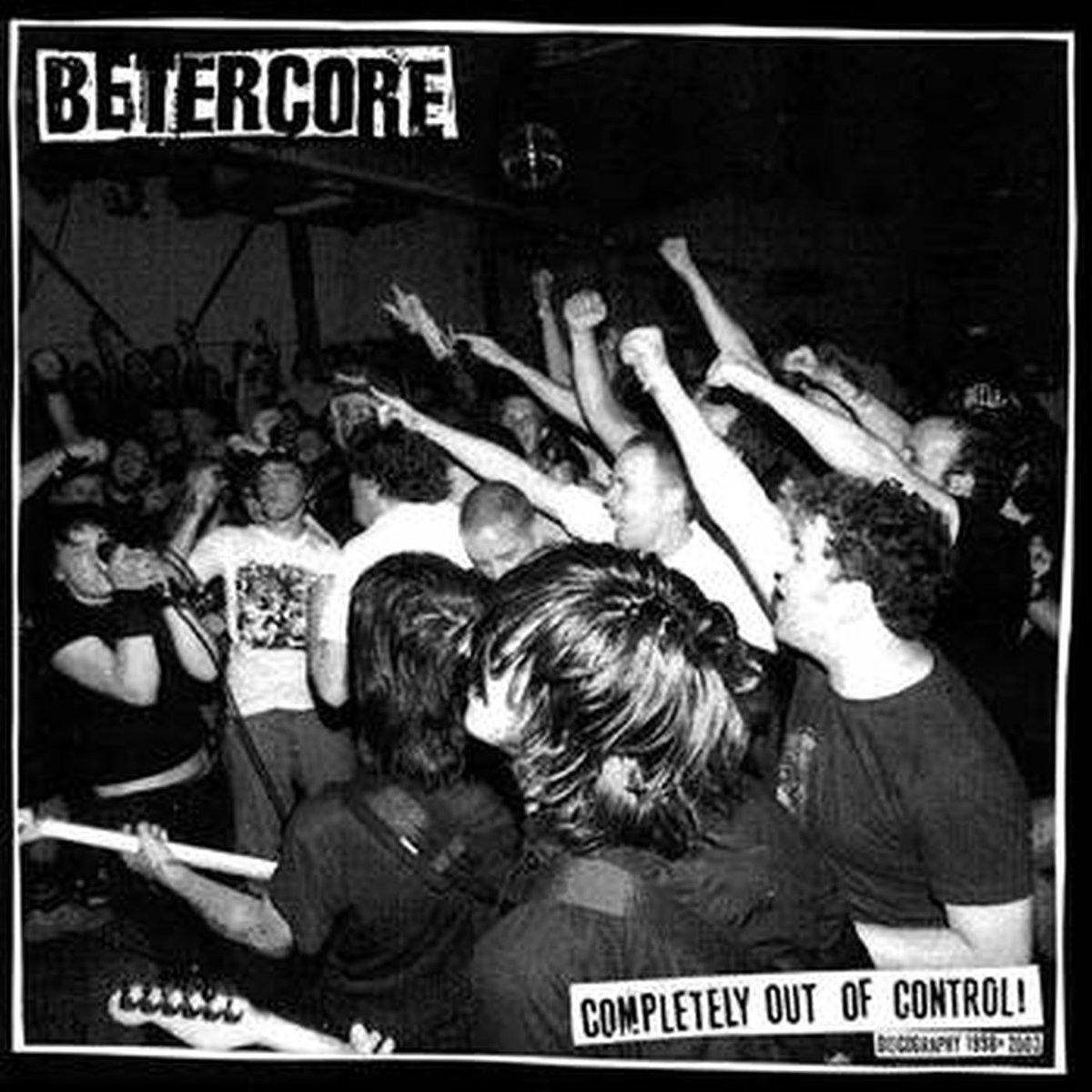 BETERCORE were from Amsterdam and existed between 1997 and 2003. During this time they managed to release several split records and tour European squats, living rooms and youth centres.
"Completely Out Of Control" is their complete discography released on vinyl by Refuse Records and contains split 7"s with BOYCOT, OLHO DE GATO, POINT OF FEW, MY OWN LIES, compilation tracks and a few never released tracks. A total of 41 out of control songs just under 41 minutes! And saying "out of control" I mean – out of control. Looking through the 12-page booklet full of band's photos and a story you do get the feel of the hardcore scene from back of the day and the idea of what BETERCORE were about. Sincere SxE youthcrustcore with a lot of distance and irony, surrounded by flying people and them going crazy on the floor in fancy underwear.
Super fast, straight-in-your-face songs, all under one minute with crazy drumming, shouty vocals and a lot of samples. This is what I like about hardcore. Furious tempo, no preaching, no divisions, all one scene crust and hardcore united. Very much recommended.  Brilliant.
This is "Punk is resistance". That's for sure.