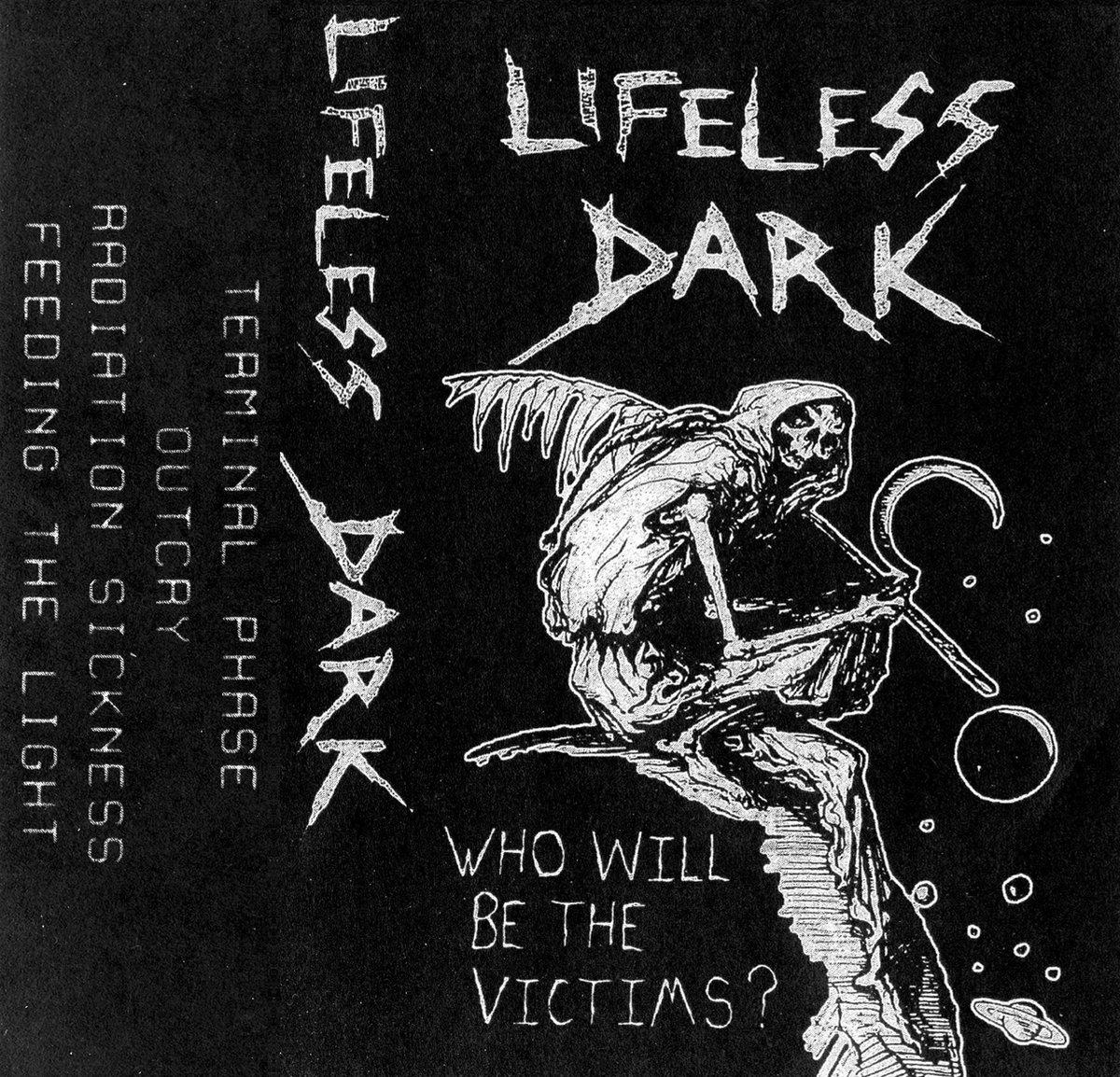 Hailing from Boston, Massachusetts, LIFELESS DARK consists of members from NO TOLERANCE, GREEN BERET and more including MAGIC CIRCLE and DEATH EVOCATION.
The Bandcamp release of this 3-song demo caused a stir among punk and metal tribes across the world. And no wonder. They do what hasn't been done for quite some time. They blend thrash metal with punk adding a layer of crust and stench on top of it plus a female vocalist. Yes, SACRILEGE comes to mind instantly but also fans of HELLBASTARD or AFTER THE BOMBS will not be disappointed.
The demo starts with a gloomy intro called "Terminal Phase" and then they go full speed with 3 songs interrupted with another intro called "-" (may as well serve as the beginning of "Feeding The Light"). Heavy thrashy guitars with stenchy and crusty vibe, growling bass and gloomy, crusty and angry vocals all make a very promising release and definitely one of the brightest debuts in 2018.
This was released on a cassette but it was soon gone. So just support them on Bandcamp as dozens of other thrash punk hungry people have done.
Oh, and they were looking for a basis, so ….
Waiting for a more lengthy release.