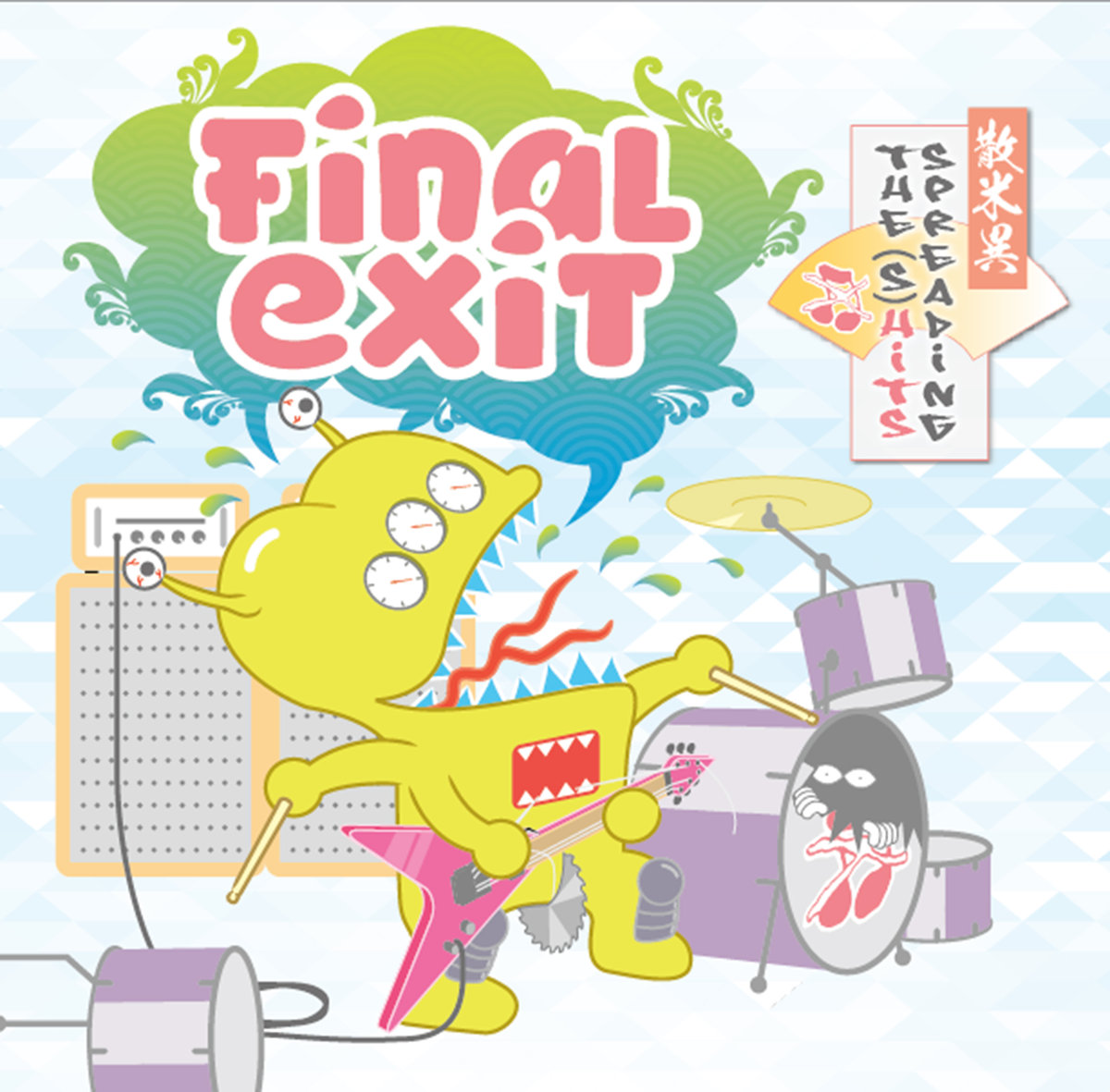 FINAL EXIT from Japan have been loyal to "play fast or don't" ethics since 1994.  This release is one of the many they have in their discography but the one that really sticks out for me.  Primarily because it is short.  And not that I dislike music like that.  Not that I do not understand music like that.  I stopped asking myself questions whether this makes sense or not two decades ago.  Since then I've accepted this and I feel happy to have a chance to listen to it.  But this for me is like a vodka shot during your beer based party.  You need it quick and not too many because you will drop dead soon.  Same is with FINAL EXIT.  Short doses will give you positive energy for the rest of the day.
You get 6 studio and 6 live tracks.  It all starts with each member doing their own stuff which is basically noise, distortion, chaos, speed, pause.  And repeat.  It then develops into more structured (what am I saying?) grind noise with super fast tracks with ska rythyms, crazy bass line that then leads you to more intense grind that turns into mad ska that changes into hardcore which is interrupted by the unsurprising visit of more grind core.  Got that?  I do.
As with every Drop Out Records release this is beautifully packaged, side B has a beautiful logo painted on it and because it's a sought after release, and not many know it's still available on DropOut Records on vinyl, so get your hands on it now before it is gone forever.