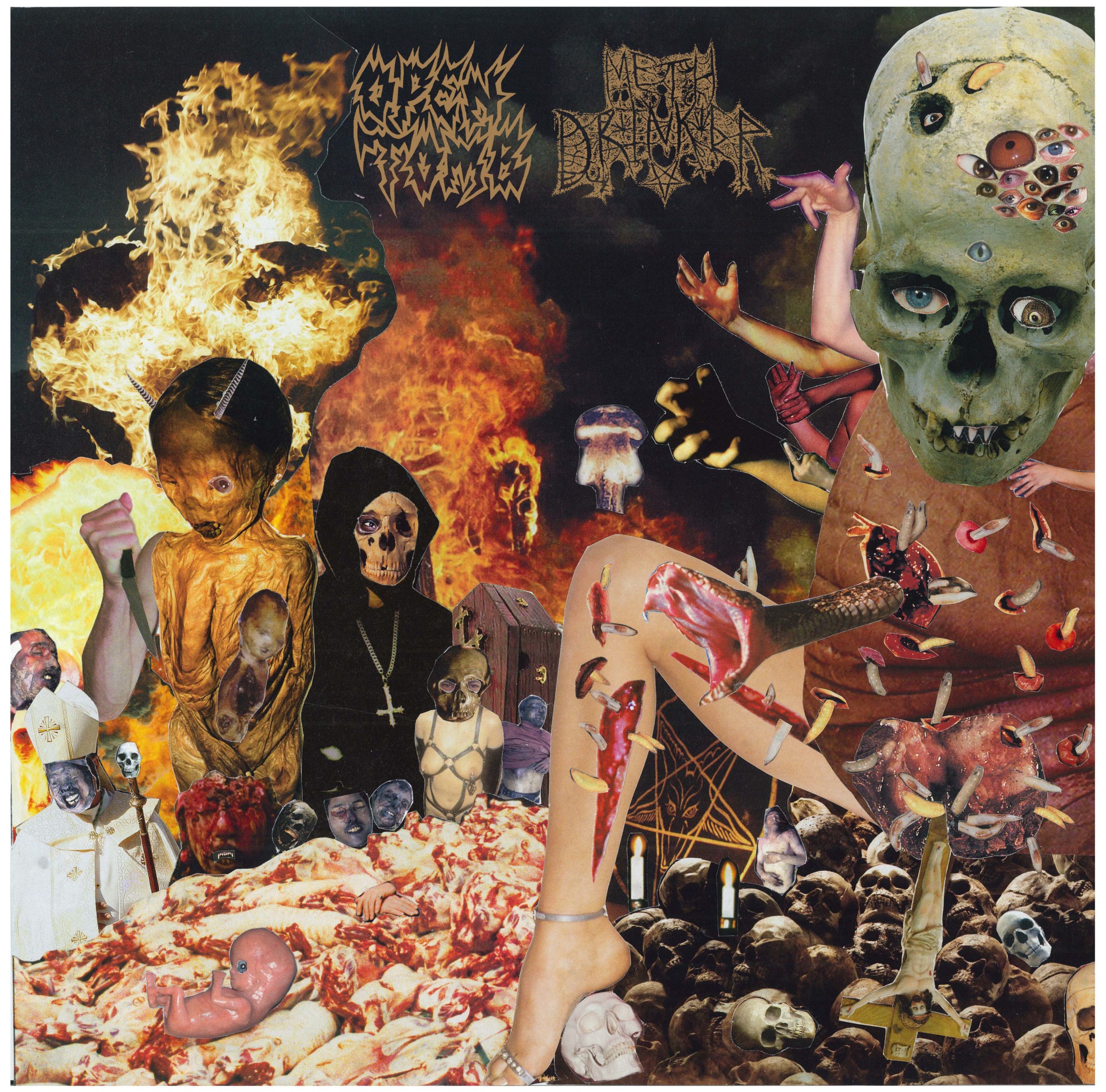 I am sure you've been to a party (my not straight-edge readers) when you had too much to drink or smoke and the world slowed down so fucking much that you dropped down not knowing when and where. And this moment when you disconnect is when this record stops.  But before it does, it takes you on a trip on whatever you are high on.  You fly high, you travel, you disconnect.  You want to puke.  Not this time.  Later.  You fly more.  You try to speak, but you can't.  You try to walk, but you can't.  Flash!  Some energy kicks in, so you slam.  But just for a few seconds.  You come back to your disconection mode.  Uuunnntttiiilll yyyooouuu fffiiinnnaaalllyyy dddeeeccciiidddeee tttooo pppaaasss ooouuuttt.
This is what basically happens when two New Zeland bands team up to rip your stomach apart and blow your mind with super slow motion grind metal hard core whatever you name it.  Can you do it slower?
This record was released in 2012 but now thanx to Drop Out Records it is back.  A beautifully packaged marble vinyl of a neverending trip.  Comes with a download code.