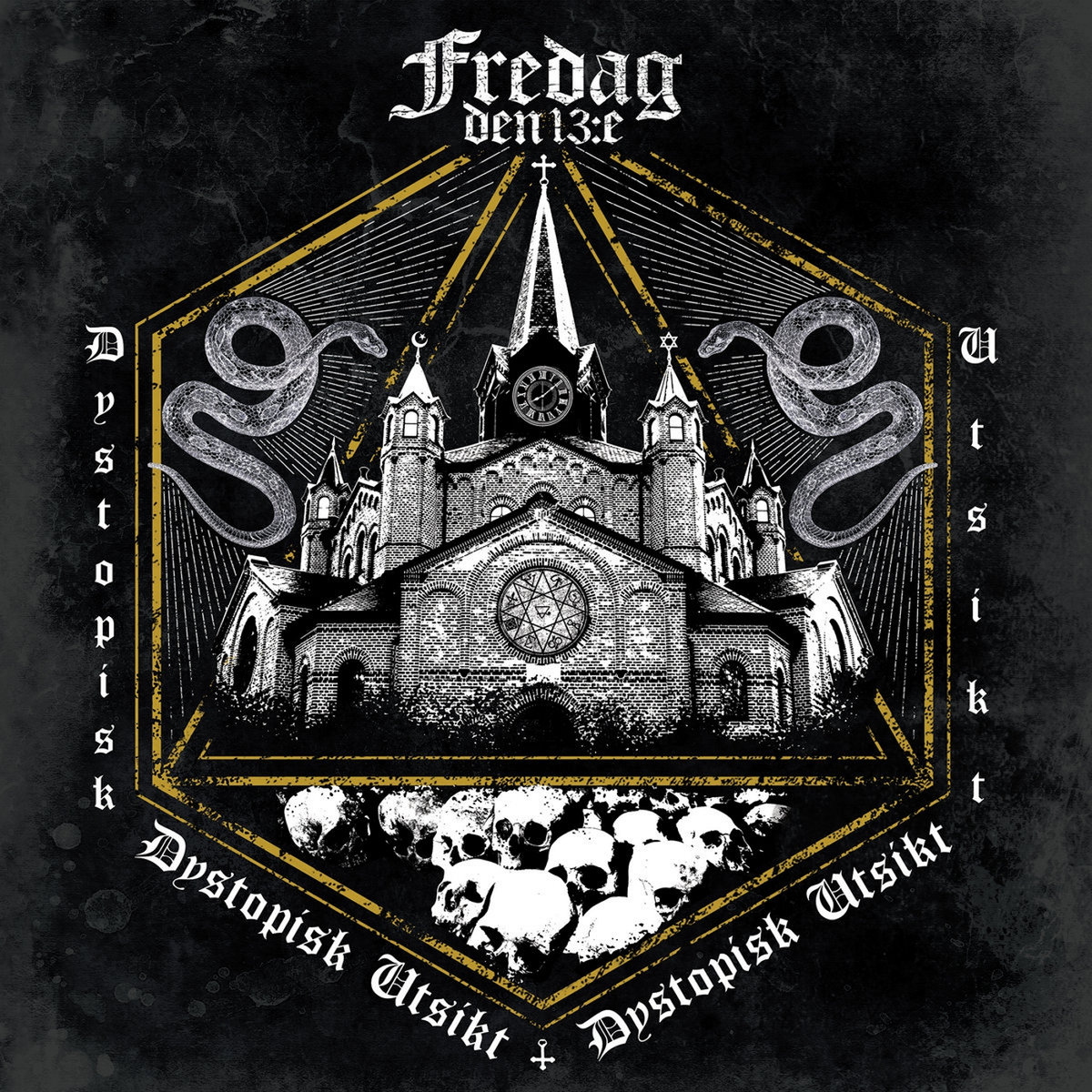 Progenitors of the melodic crust, TRAGEDY, have become inspiration to numerous bands all over the world, thus laying grounds for what later evolved into what we call neo crust in some circles. It has found its followers in bands like MYTERI, DESZCZ and FREDAG DEN 13:E from Gothenburg.
"Dystopisk Utsikt", which means "Dystopian View" is their 4th album, previous one being "Domedagar" released in 2015,  and consists of 11 raging tracks, over 30 minutes in total.
It's not only crusty melody here like in the opening track "Plågad Av Ljuset" but also rock'n'roll-ish heavy riffs and solos in "Av Skuld Och Skas", that you know from MOTORHEAD or POISON IDEA. All is rounded off with great production by Brad Boatright from FROM ASHES RISE and some piano touches here and there.
It's a very good record, listened to it a few times in a row and I don't have enough. Just not sure why some tracks have got volume change in the beginning when they start but hey … what do I know…
Available both in gatefold LP and CD.
Alerta Antifascista, Halvfabrikat, Deviance Records, Epidemic Records, Every Day Hate Records