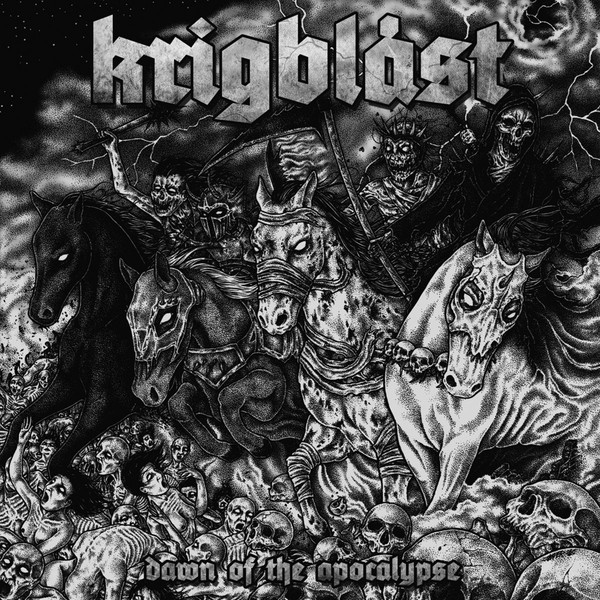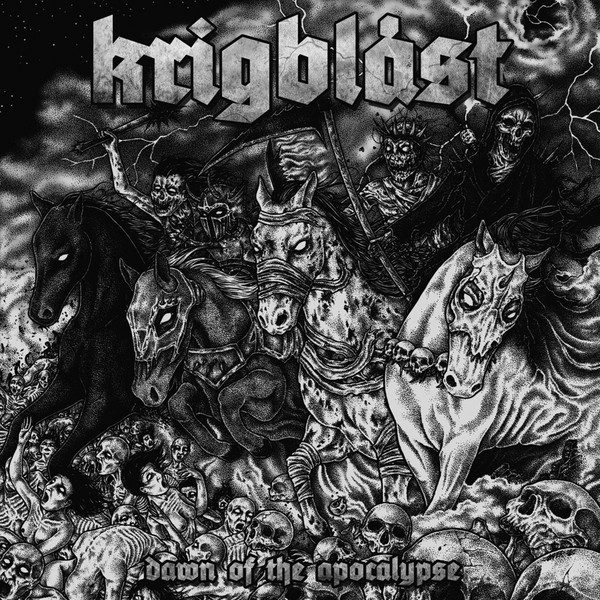 (review) KRIGBLÅST – Dawn Of The Apocalypse CD
The crust punkers from KRIGBLÅST kept us waiting 3 years for their second release and it was worth it.  Released on 8th September by Selfmadegod Records I just couldn't review it the next day.  Instead, I was giving it a blast every fucking day, a few times a day.  I've already abused my copy of this CD, so I am kindly waiting for the vinyl version.
9 tracks of well produced pure melodic crust with tempo variations, heavy bass, epic melodic guitars turning into swedish-style solos and apocaliptic vocals.  You can't ask for more.  Lyrically it won't leave you optimistic though.  Instead, it serves you no way out, fear and depression plus dawn of the apocalypse.  Still gives you this narcotic feel you want to hear it again and again.
Mind you!  This record joins my RECORD OF THE YEAR club along with the records from WARWOUND, SURYA and TAU CROSS.  It's THAT good.  Addicted!