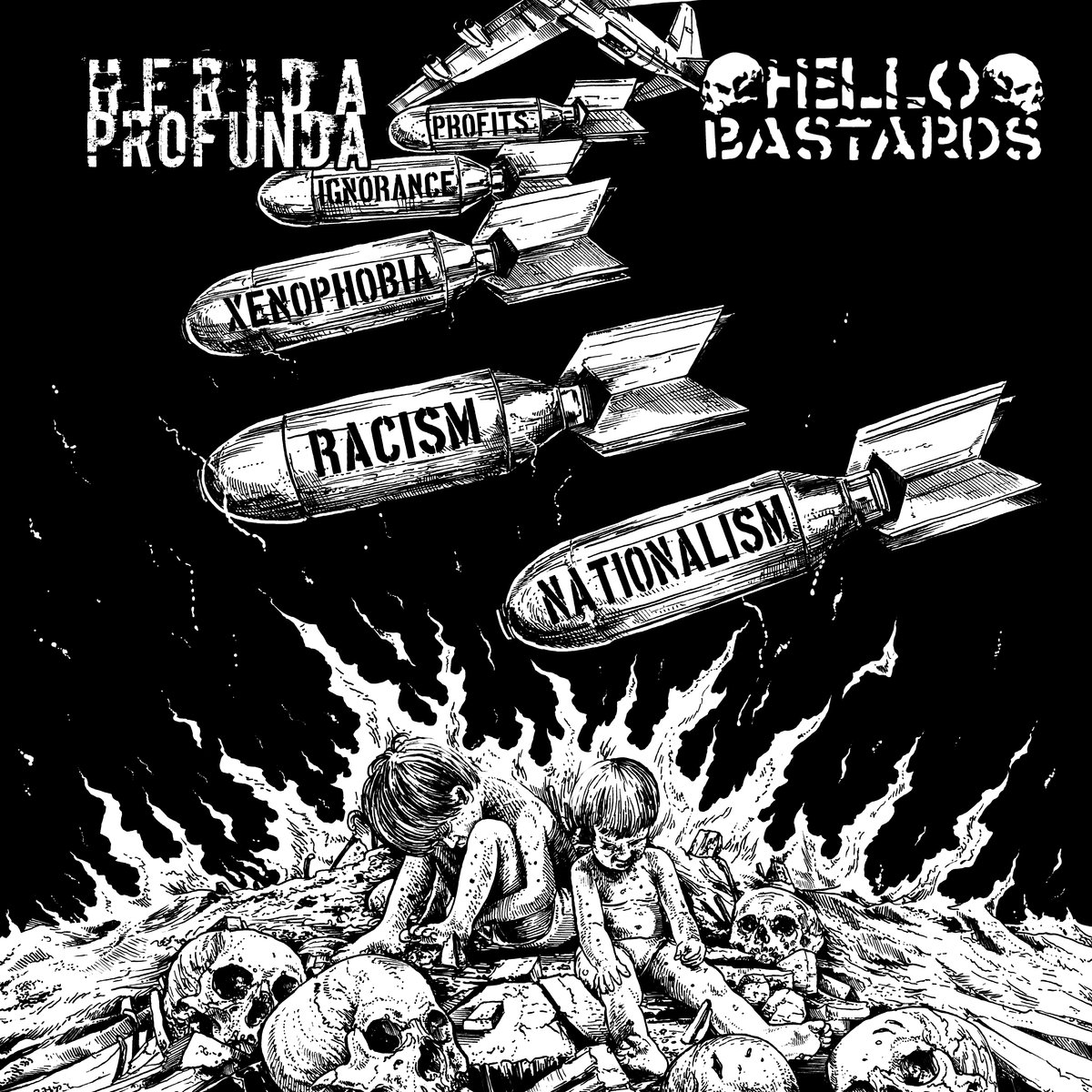 (review) HELLO BASTARDS / HERIDA PROFUNDA – split 7"
HELLO BASTARDS are a three piece collective band from London.  No bass guitar but you don't care.  What you care about is they are vegan, staright edge and play hardcore.  Short, intense and very hardcore punk at its purest UK-style form.  The quality of the recording brings you back to the late 80's, which is good, because you get to experience what UK hardcore was all about that time, but some 30 years later.  What I like about HELLO BASTARDS is that they play their hardcore the punk way.  Like it originally started.  They even have the song about it, called "Making hardcore, punk again", which I gues says it all.  The rest of the songs lyrically deal with the chain clothes stores exploiting workers and draining our brains with fashion, or reminding the Zapatistas in the Mexican Revolution.  Very political and very hardcore.  Good bastards they are.  Hello.
The other side of this EP belongs to a Polish band HERIDA PROFUNDA.  This grinding crust band welcomes you with the "Refugees Welcome" song revealing the hypocrisy of the catholic land in Poland and than gives you two dessert courses: two cover songs done the grind crust way.  Find for yourself.  Very well played in a classic way, like their partner band HELLO BASTARDS.  Fast, noisy and growling.
You get two classic bands reminding you what their styles are really about!
783 punx, WOOAAARGH, Deviance Records, Hecatombe Records, NIC Records
HELLO BASTARDS Facebook, HERIDA PROFUNDA Facebook