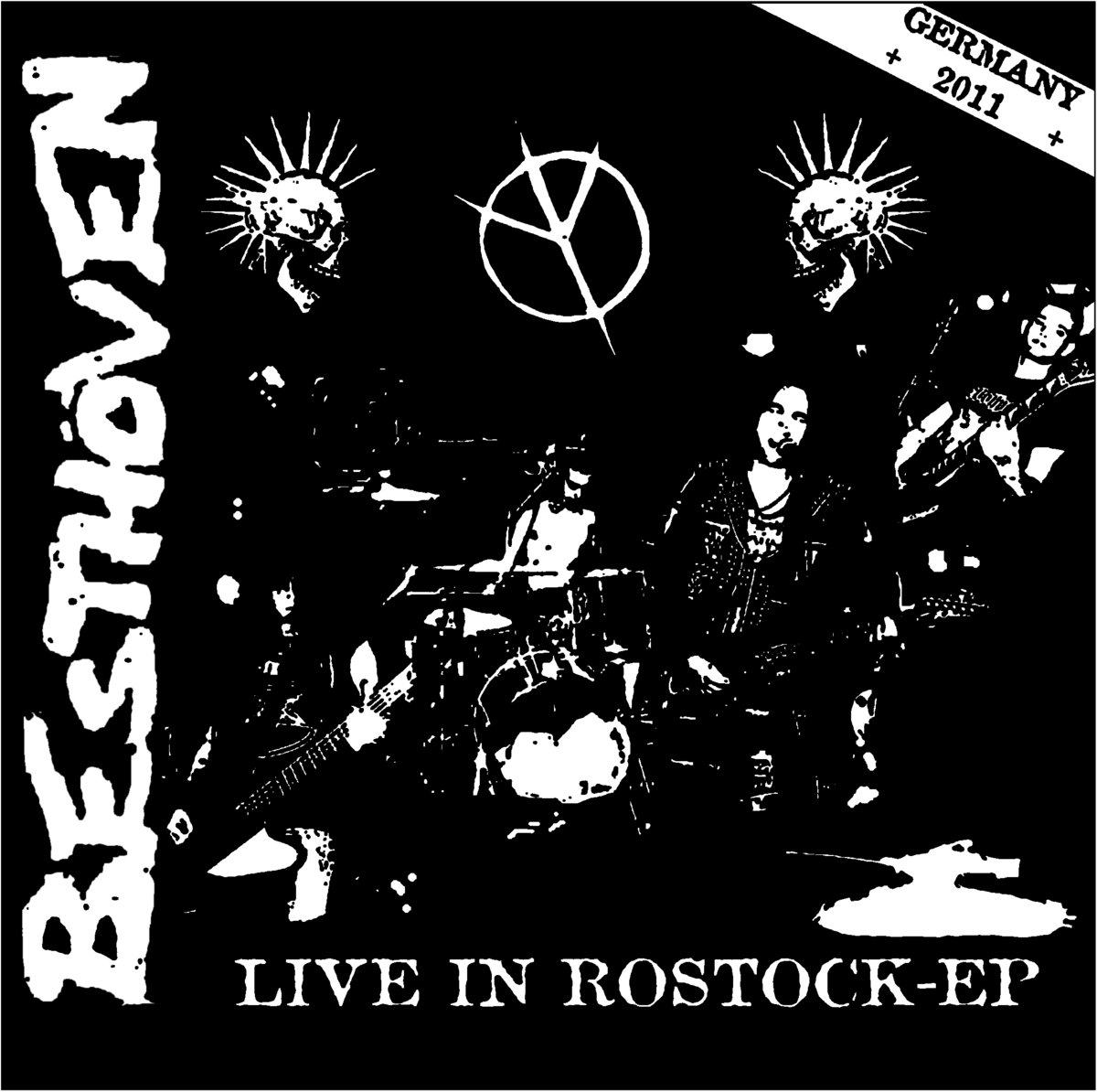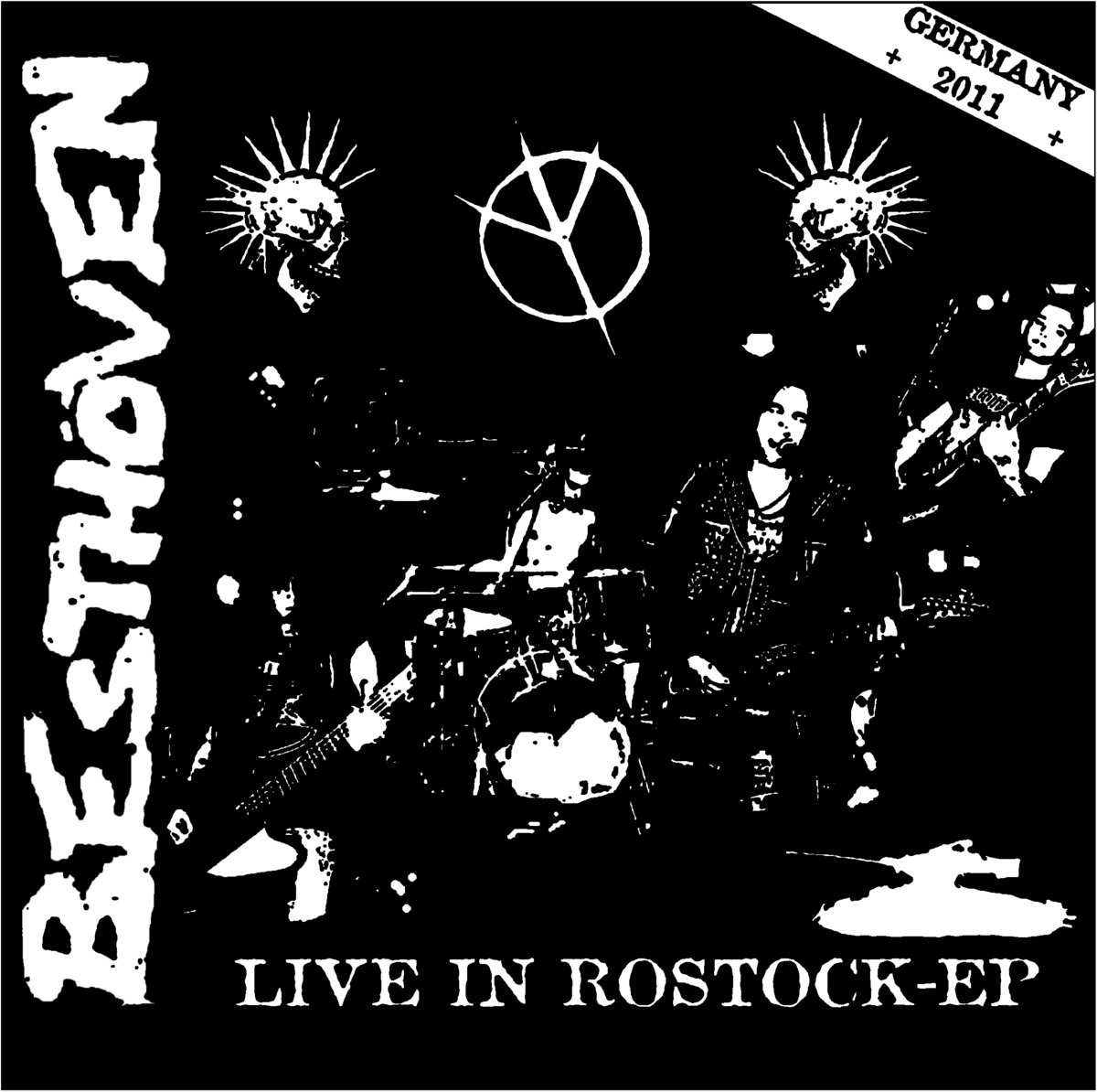 If you're not familiar with BESTHÖVEN, dis is a DIS ONE MAN ARMY from Brazil.  Dis explanation plus the logo style say it all.  So you know what to expect from dis little record.
With more than 30 releases on account, BESTHÖVEN is another die hard DISCHARGE fan that travels around the world to support the dis craziness and makes sure it is alive and kicking.
Dis 7" is the result of the European Disaster Tour 2011, recorded in JAZ, Rostock, which I also had a privillege to play.  Surprisingly good sound quality of short and to the point d-beat songs that are fun to listen and sing along to.  I don't need to say more.  Comes with a download code from Drop Our Records, again.  I played it ten times in a row, very loud.