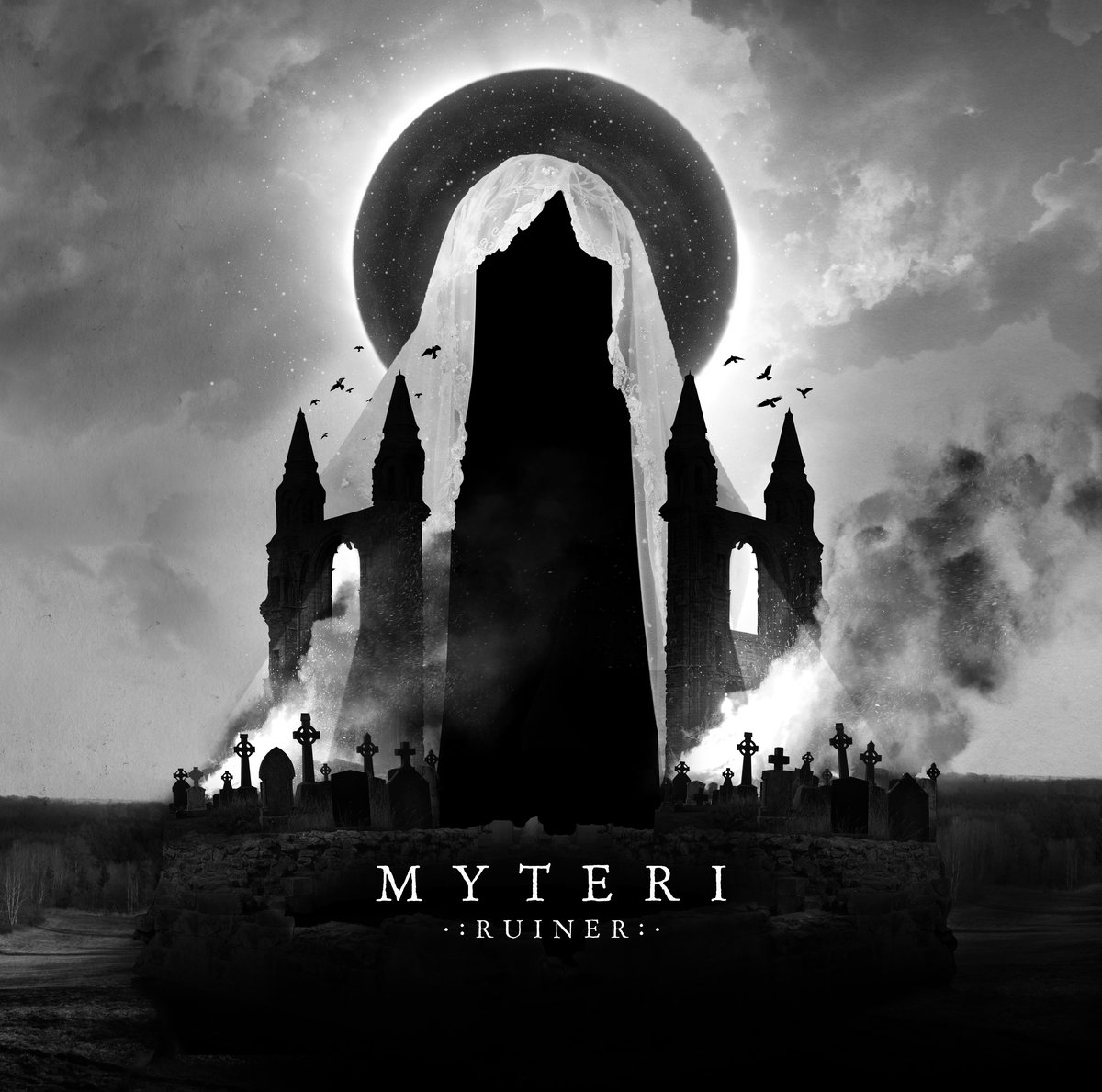 It's the second full length from the bearded men from Sweden.  You already know what to expect, don't you?  Yeah, but before we get to it, there is storm that opens the record.  Great way to start especialy when melodic guitar follows and they gain speed gradually.  Then comes the Swedish crust assault.  The title track 'Ruiner' is the trademark of this record.  Hardcore crust at full speed, screaming vocals and melodic guitar in the background.  Sorry, in the foreground.  And this is what I don't really like here.  If this guitar was a bit hidden, still noticeable but well levelled with the beautiful vocals, I would be content, in the crust sense of this word.
Sure you can't help but hear FALL OF EFRAFA echos here and there. Or TRAGEDY for that matter.  But there is nothing wrong with it, this is played perfectly well, it is well balanced and MYTERI have got their own ideas on how to build songs.  The whole picture is pretty gloomy, apocalyptic answer to how to survive in this fucked up world.  That's how I get it as most tracks are in Swedish.
As in All Alerta Antifascista records this is a gatefold with a handfull of vinyl colours in limited editions plus A2 poster for your crusty workspace.
Catch MYTERI live in Europe:
15.11. (SE) STOCKHOLM Antisocial Festival #2
23.11 (DE) BREMEN Friese
24.11 (DE) GIESSEN Merciless Metal Massacre
25.11 (DE) ESSLINGEN Noise Massacre Antifascist Music Festival
26.11 (DE) HANNOVER Stumpf
27.11 (DE) KIEL Alte Meierei
28.11 (DK) COPENHAGEN Dödsmaskinen
(33 rpm)