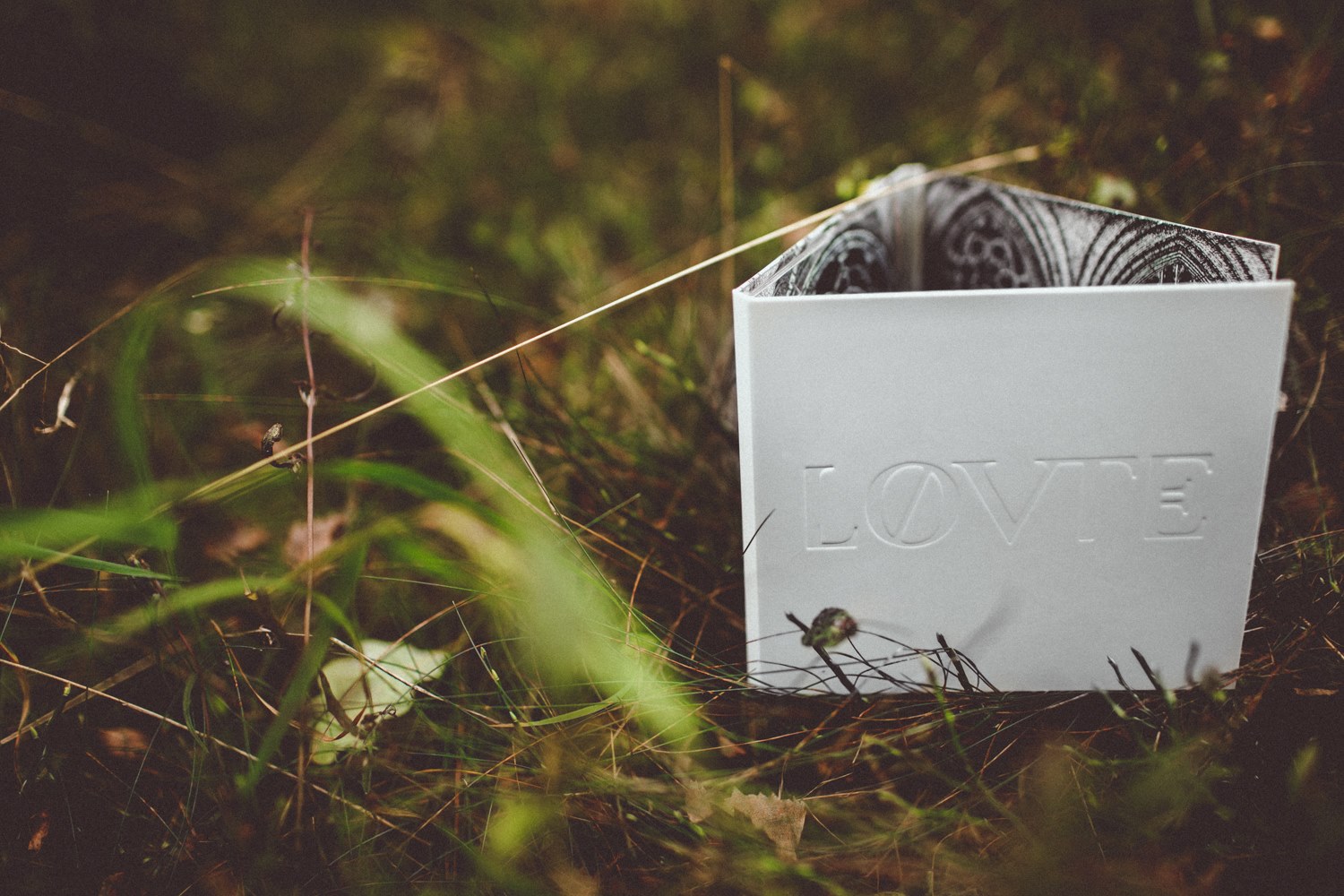 With the debut LØVTE CD you get everything fashionable in the scene and out at the moment.  You get letter O slashed which is very Swedish or Norwegian. Or Danish.  Then you scratch your head when you look at the next letter.  Is it really V or U as in LVMEN?  You look at the all modern package which is all glossy and emossed, something you do not associate the DIY punk scene with a lot, which is good, but then it makes you think if this is really your new CD or another boring presentation from work.  So, you open the package and you get more fashion.  You get gothic arches and gothic design.  There is no lyrical content.  There is only a track list with all modern typography.
Time to play it.  You get more fashion.  You get crust black metal played at full speed when it has to be played at full speed and then you get slow motion when it has to be in slow motion.  You've heard it all before from bands from Sweden or Norway.  Or Denmark.  BUT.  There is something you get here which you do not get anywhere else.  You get absolutely the most magnificent sound production you can expect from a band like that, EVER.  And I mean – EVER.  Of course you do not learn who produced it and where it was produced thanx to all modern and fashionable typography trends within the DIY punk scene and out.  Sorry.
AND.  There is one more thing you get.  You get angels and devils and I do not mean "the never visitted because why" tattoo studio in my area.  LØVTE is a pop crust black metal band.  And I say it with everything positive on my mind.  They mix an angelic female kind of pop voice with this maniac crusty metal screamo vocals you know from Sweden or Norway.  Or Denmark.  This is insane and this is beautiful.  This is pop 30% of the record.  Don't believe me?  Buy this record and find out for yourself.  Where from?  I don't know.  The all fashionable and modern design needs to be minimalistic so there is no place for label logos.  It has to be empty, maybe for your kid to draw the label logo in.  But seriously, forget the crusty elements, and you get a pop record, and you get the best pop you've ever heard.  30% of the record.  The rest 70% is perfectly played and produced black metal crust you want to listen to when your're fucked.  When you're relaxed you switch to the pop mode of the same record.  Got that?  Now, buy it from somewhere.
LØVTE is music you can actually dance and mosh to, hug and squeze your partner to, kiss or pogo your partner with and drink wine to.  Sorry, MØSH, KIZZ, VINE and stuff.