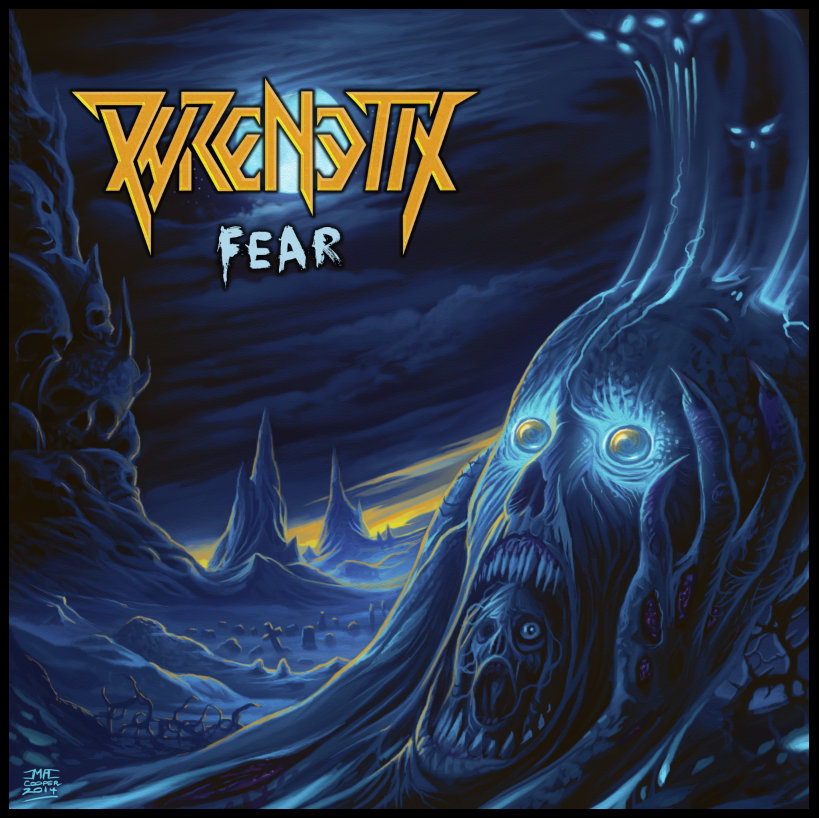 (review) PHRENETIX – Fear CD
Thrash metal on SANCTUS PROPAGANDA!  Yes!  And there are very good reasons for that.  PHRENETIX are a fairly young band operating within the frames of the DIY and underground thrash and punk scene and their approach to music and lifestyle suggests PHRENETIX is just more than music and headbanging.
They come from Vilnius, Lithuania and pay big tribute to the early thrashers many of us listened to 30 something years ago.  This is not just copying them.  It's all thought over, laid down in a simple, yet very attractive manner.  This album gives you everything a thrash band can deliver: melodic solos, headbangig thrash and harsh vocals.  And because they are female vocals, you get this high-pitch sound you will fall in love with instantly.
8 songs of pure thrash metal, very well produced, with a lot of melody and in Bay Area thrashers style.  And yes, "Time to Act" riff may resemble Metallica, and yes, this is all "Megadeth meets Suicidal Tendencies and Anthrax and they get pissed on American beer", but this is just so good.  Listen until the last track, which is "Art of Jail" and you will be moshing, doing your air guitar and singing along!
I saw them live and this is how you'd imagine first Metallica gigs in little clubs.  There is a lot of passion, devotion, sincerity and modesty from these your fellows.  All I can only ask them for is that they continue this DIY approach and lyrically touch important sociological and political issues going on around us at the moment, because thrash music from open mided people like that is a very good platform to spread message across to people.