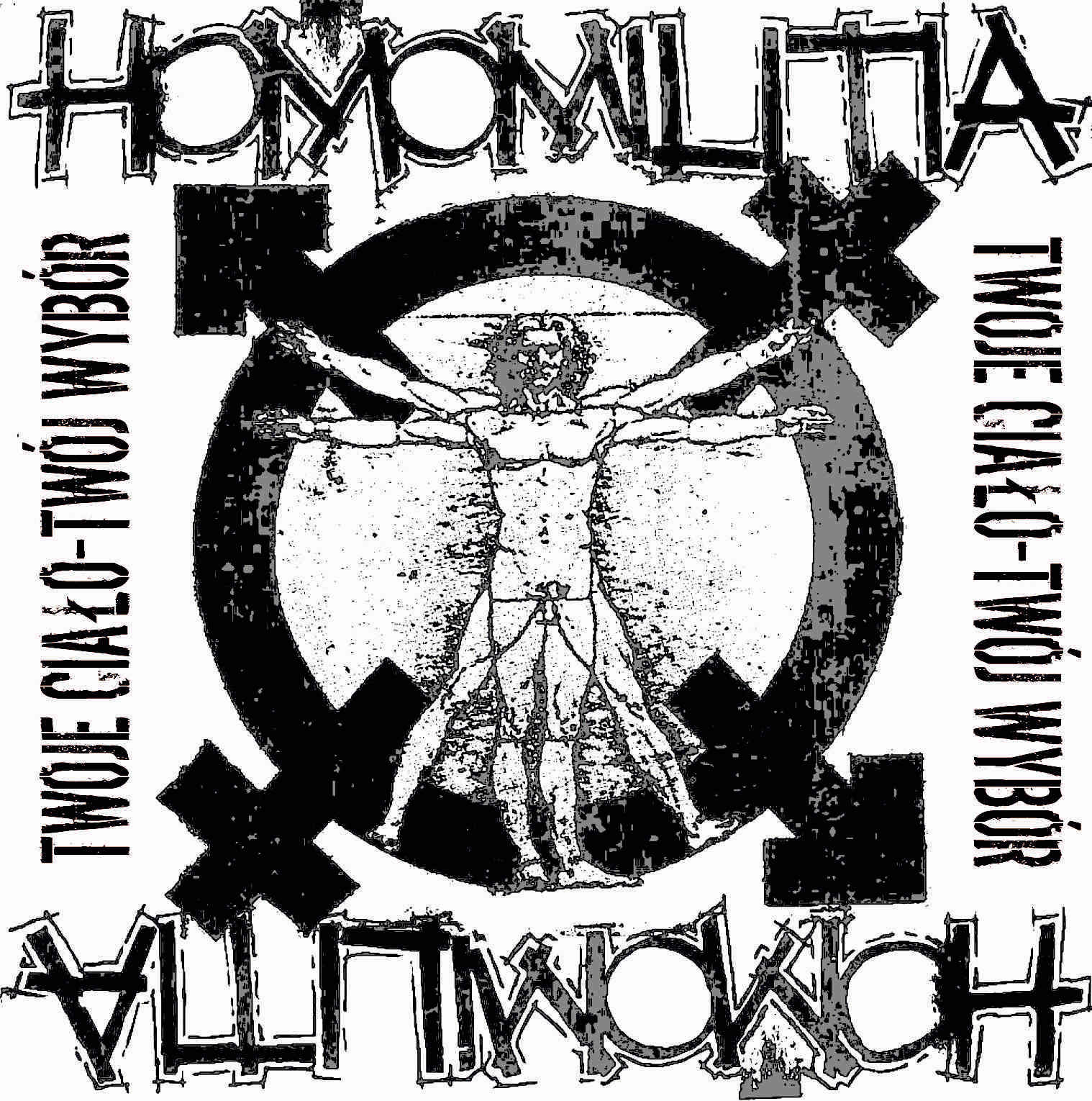 There we go, an official announcement of SANCTUS PROPAGANDA releases for 2022 for you to enjoy. We do hope all goes as planned, as you can see we're not exaggerating with the number of records this year. Records plants are jammed, pockets are empty. So we take it easy but add some oil to fire.
PROP 020 HOMOMILITIA – Twoje Ciało-Twój Wybór CD
PROP 021 HOMOMILITIA – Twoje Ciało-Twój Wybór LP
Poland's legendary metal punk band has finally received a proper remaster of their first cult album, originally released in 1996.  Remastered at the infamous Dobra 12 Studio by Piotr Polak, it sounds sharper and crispier.  The LP and the first ever CD release of this album feature a bonus track from the very same studio session plus the CD has a rare live recording you never heard from AJZ in Bielefeld, Germany in 1998, where the band plays songs from their both albums.  That means the CD gives you about 80 minutes of HOMOMILITIA mayhem!  The LP drops in June and the CD drops earlier than that.
PROP 023 SORROW – Black Crow LP
Like every year, 2022 will see SANCTUS PROPAGANDA put money into a new band. First up is SORROW from Poland that revive good old stench metal punk and give it a bit of a twist. A family trio play it slow, heavy, doomy and gloomy but melodic. Triple vocals add to the sorrow and destruction they will leave after the record stops to spin. The vinyl drops in April/May but you can now listen to the full album on Band's Bandcamp page: https://sorrow666.bandcamp.com before we put it on ours with the cover artwork.
PROP 024 SANCTUS IUDA – Homo Hostility 7"
SANCTUS IUDA are back in the rehearsal room and are busy writing new songs. Having played 3 reunion gigs in 2018 with old songs they are now fit to return. This EP features 2 tribute tracks to Homomilitia and Anti Hostility and is a one big tribute release to both bands they shared the stage with a lot, and to their friends they lost. Recorded at Dobra 12 Studio in November 2021. The EP drops in June.
PROP 025 SANCTUS IUDA – Nie Bądź Bierny/DIY 7"
Here is another fruit of SANCTUS IUDA last visit to the studio late 2021.  Their two first songs they ever wrote and originally recorded got recorded again with the updated lyrics.  So what you get is the original 1995 two-song first ever session from Dobra 12 Studio on Side A and the 2021 version of the very same songs recorded 26 years later on Side B. The EP drops in June.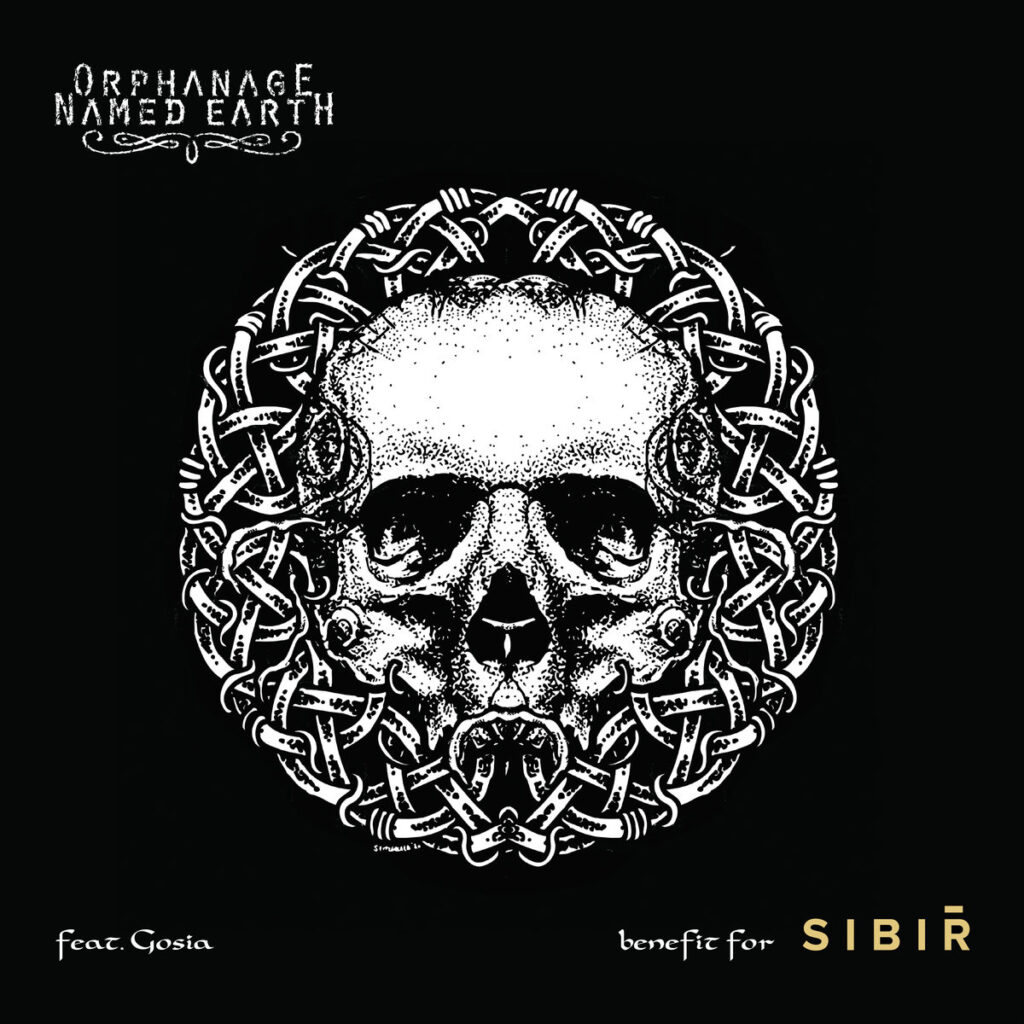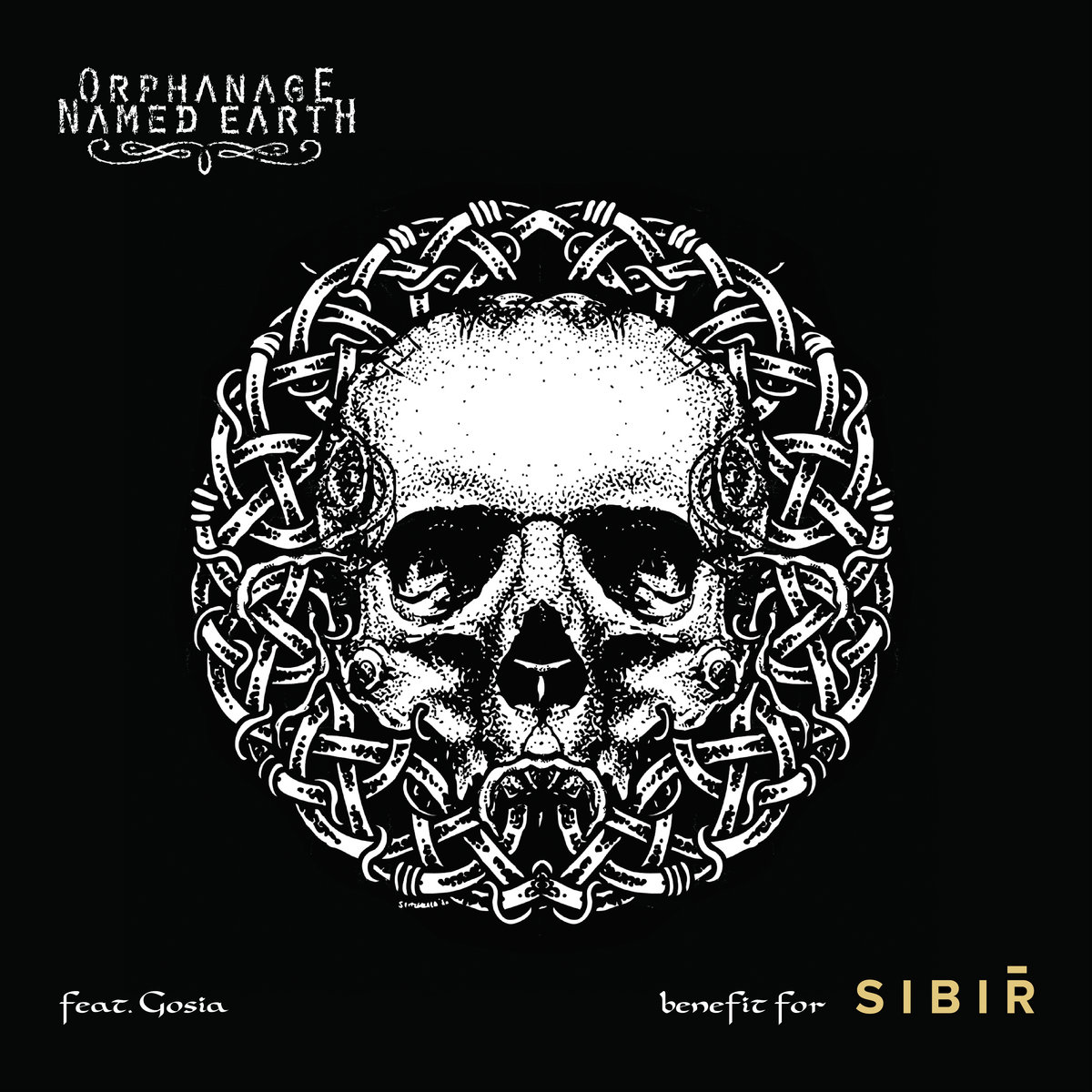 PROP 026 ORPHANAGE NAMED EARTH feat. Gosia – Benefit for Sibiř 12" EP one-sided
The digital EP of this recording got released as a benefit for a collectively managed autonomous center in Brno, Czech Republic on band's Bandcamp page in December 2020.  We are now offering those two exceptional songs on a very limited edition 12" one-sided EP that will be first offered to those who originally bought the digital version in support of Sibiř.  We will then put what is left on general sale. So if you want to make sure you have this limited edition record head to ORPHANAGE NAMED EARTH Bandcamp page and purchase the digital songs to support Sibiř. Then wait patiently when we e-mail you the yours-only pre-order link for the record.  The release features two songs from the split LP with The Throne with additional vocals from Gosia (DYYM, SORROW – see above) that add another dimension to the songs.  So if you're into some romantic crust HAHA here is the direct link, get the songs and wait: https://orphanagenamedearth.bandcamp.com/album/benefit-for-sibi
Needless to say, the physical release IS also a benefit for Sibiř.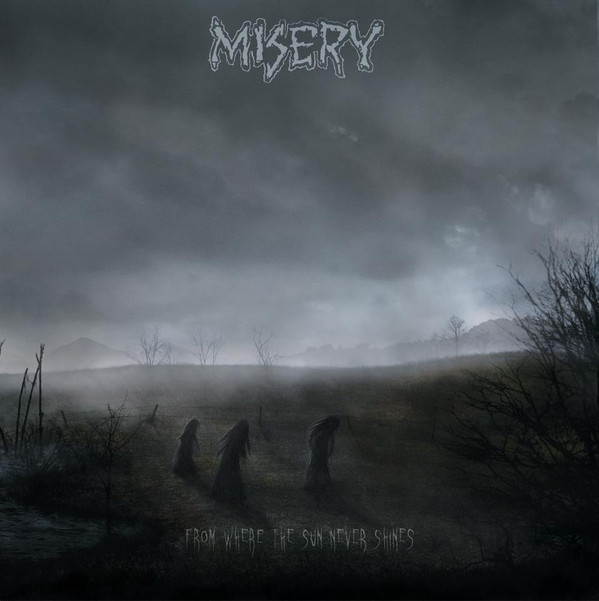 PROP 027 MISERY – From Where The Sun Never Shines CD
We were supposed to release this CD in 2021 but never got round to it properly.  So here it is: the third album of crust legends MISERY will be available on CD first time ever somewhere in 2022, so stay tuned for more news on this release.