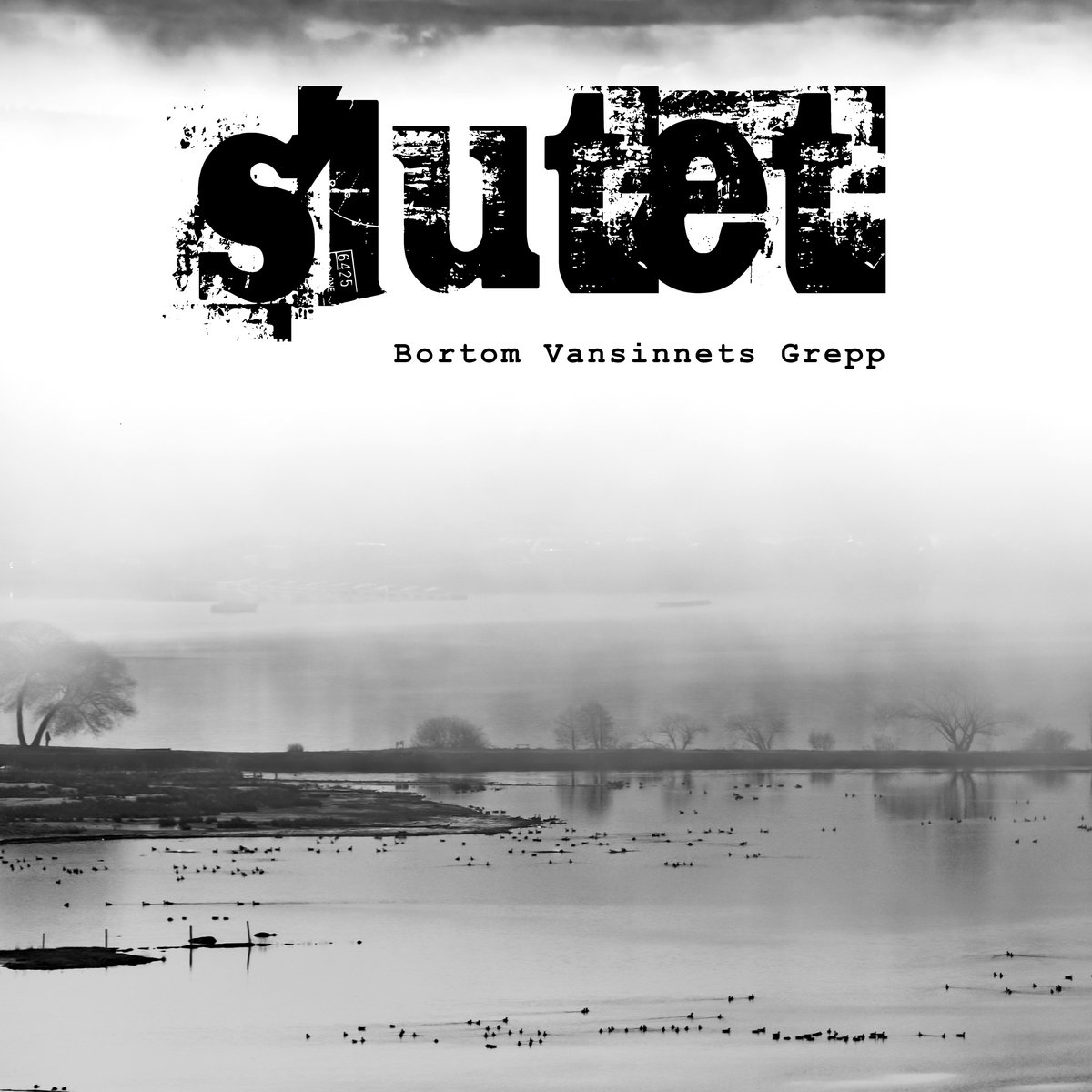 SLUTET wasn't an easy band for me. I must say I wasn't taken in by their previous record and I didn't give it a second chance. So I was a bit sceptical when I received this one from Phobia Records to review. And it came again. I wasn't taken in. But this time I did give it a few more spins and it grew on me. Spin after spin. I totally ignored the introductory theme for the first time but it's a beauty that must not be skipped. A short sick guitar and sick vocals driven theme that nicely puts you in the mood of appreciating the beauty of nature around and reminds us that we are gradually losing it. It introduces nostalgia. I understand fuck all from the lyrics because they are in Swedish and no translations were provided, but this is how I read this song. And the light in colour record cover depicting beautiful landscape behind the fog enhances this feeling.
"Bortom Vansinnets Grepp" is SLUTET's 4th album and apparently, knowing it has members from Warcollapse and Exploatör, you get what you're expecting to get – dark hardcore d-beat crust. 12 tracks in Tragedy style with quite a lot of melody but with this signature Swedish sound and style of hardcore. Get their two previous albums on one CD from our shop here.
Need to return to their previous record then.