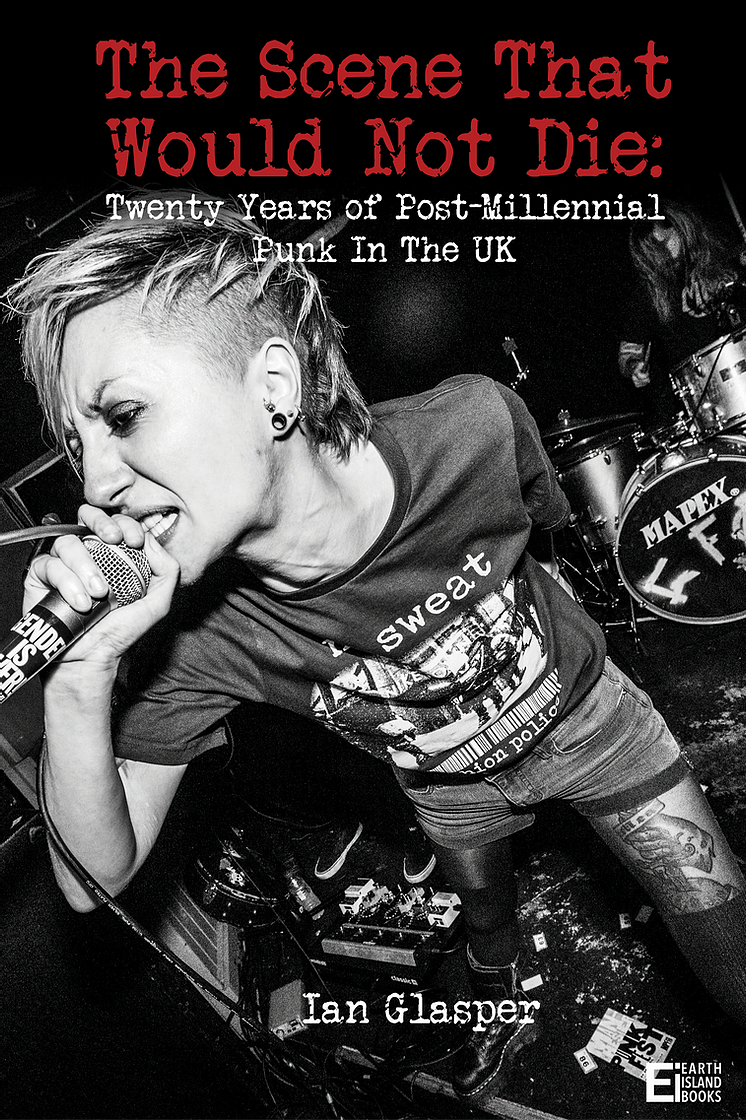 Ian Glasper delivers again. Bass player for numerous hardcore punk bands, contributor to many fanzines and magazines and a book writer. But then, on second thoughts, you can't just call him a writer. Having written 6 books on hardcore punk and thrash metal, he has become a full-time punk scene documentalist, or docu-mentalist as he likes to call himself. And I would agree. You need to be slightly mad wanting to do a book like that. And books like that do not write themselves. They require a lot of time to think things through and prepare, a lot more time that that to dig, contact people, gather information and finally, write it all down so it makes sense, so you and I can relax in the comfort of our homes and enjoy the experience.
And what an experience this is. Glasper has compiled extensive information on 111 bands into one book of 635 pages. Each band has been interviewed by the author and presented in the form of a fanzine/magazine article, with quotes from the band members, photographs from friendly photographers around the scene and select discography. Plus, and I mean it's a plus here, Glasper directs you to the band's bandcamp or youtube page where you can hear their recordings while enjoying reading about the band. It's not a book anymore. It's a fucking encyclopaedia.
Some will probably say the book is not complete as there are bands missing but as the author explains, not every band he had contacted wanted to be featured in the book, some never replied and some never bothered to provide necessary information. Still, 111 active UK punk bands, many of which you do not know is quite an achievement. And I bow to Mr Glasper for it.
Apart from filing UK punk bands in the new millennium, the book proves, as Glasper writes, "punk is never past tense". Punk is thriving, developing as new people are taken in and this book should be taken as a documentary of punk today where the old and new generation of punks work together.
Sadly, Ian Glasper admits this is the last book on UK punk he has written but I don't think The Scene has given him the permission to do so, at least I haven't seen such an announcement. Have you?
Slug, I salute you!
Here are Ian Glasper's previous books in the series, including the book on UK trash metal:
2004 – Burning Britain – The History of UK Punk 1980-1984
2007 – The Day the Country Died: A History of Anarcho Punk 1980-1984
2009 – Trapped in a Scene UK hardcore 1985-1989
2012 – Armed With Anger – How UK Punk Survived the 90s
2018 – Contract in Blood: A History Of UK Thrash
And here are the bands featured in "The Scene That Would Not Die: Twenty Years of Post-Millennial Punk In The UK". There is a second print available which is also going fast so make sure you get it now from Earth Island Books, https://www.earthislandbooks.com/
And before I forget. Ian's new band, ZERO AGAIN, a great hardcore punk attack, sadly not featured in the book yet, are having their debut EP on Sanctus Propaganda. You can buy it now in pre-order in our shop here https://sanctuspropaganda.com/shop/ and listen to the full record below, while you buy the book from the publisher.