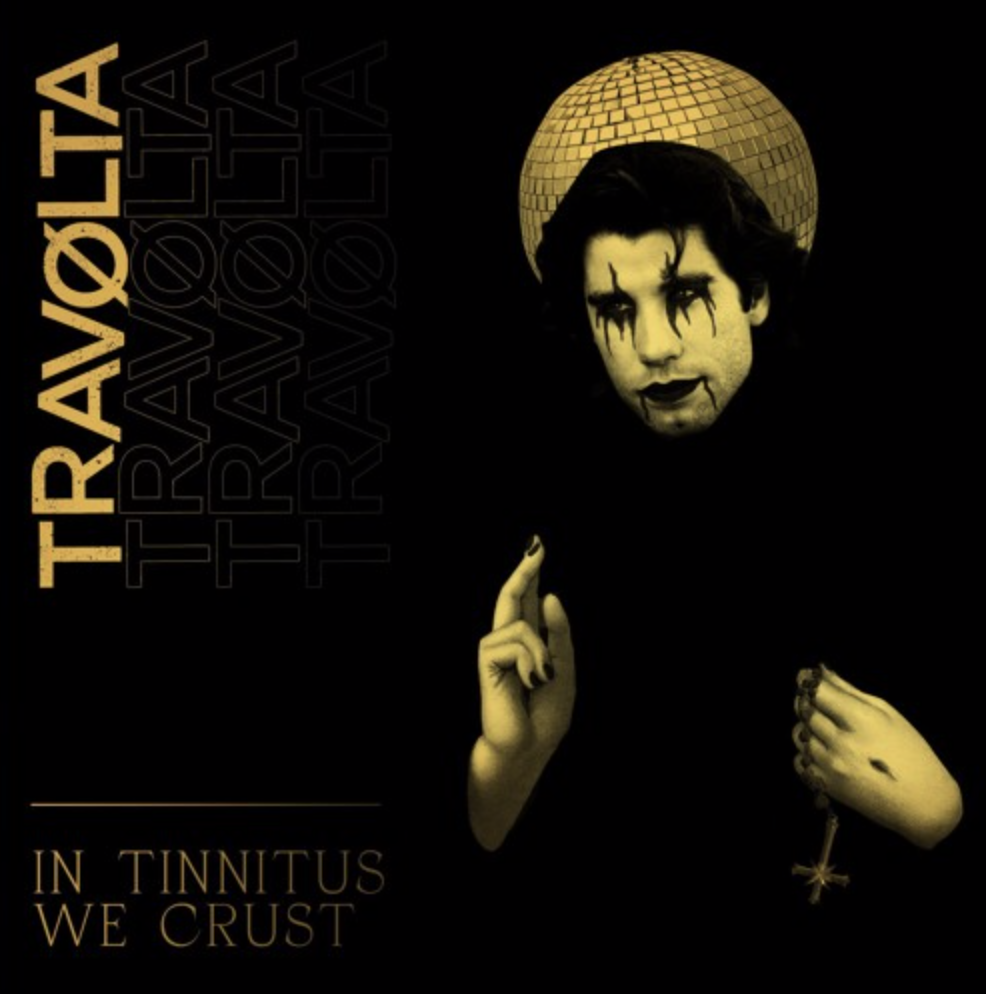 TRAVØLTA – In Tinnitus We Crust LP
TRAVØLTA from Belgium started in 2015 and since then have released four split records with Days Of Desolation, Gewoon Fuckign Raggen, Marxbros and Boom. Time has come to issue their own LP which is now in production, entitled "In Tinnitus We Crust".
The title may suggest, crust fans will find something up to their liking but you can be misled. While there is a proper amount of d-beat noise here, the whole production of the album is pretty clean, stench free and it'd rather travel in the direction of power violence, rather than crust. Brutal riffs, brutal vocals and a solid wall of hardcore is TRAVØLTA. They do slow down quite a lot, with double bass drum setting pace here but sooner or later you can expect maniac break-your-neck power violence hardcore attack filled with serious political message. 17 songs altogether, pretty short but not too short. The album is very intense, well thought over, packed with interesting samples and those 20 minutes do not leave you with the feeling of deficiency.
Great debut full length on Loner Cult records out soon.  Hear more TRAVØLTA here: https://travoltakvlt.bandcamp.com