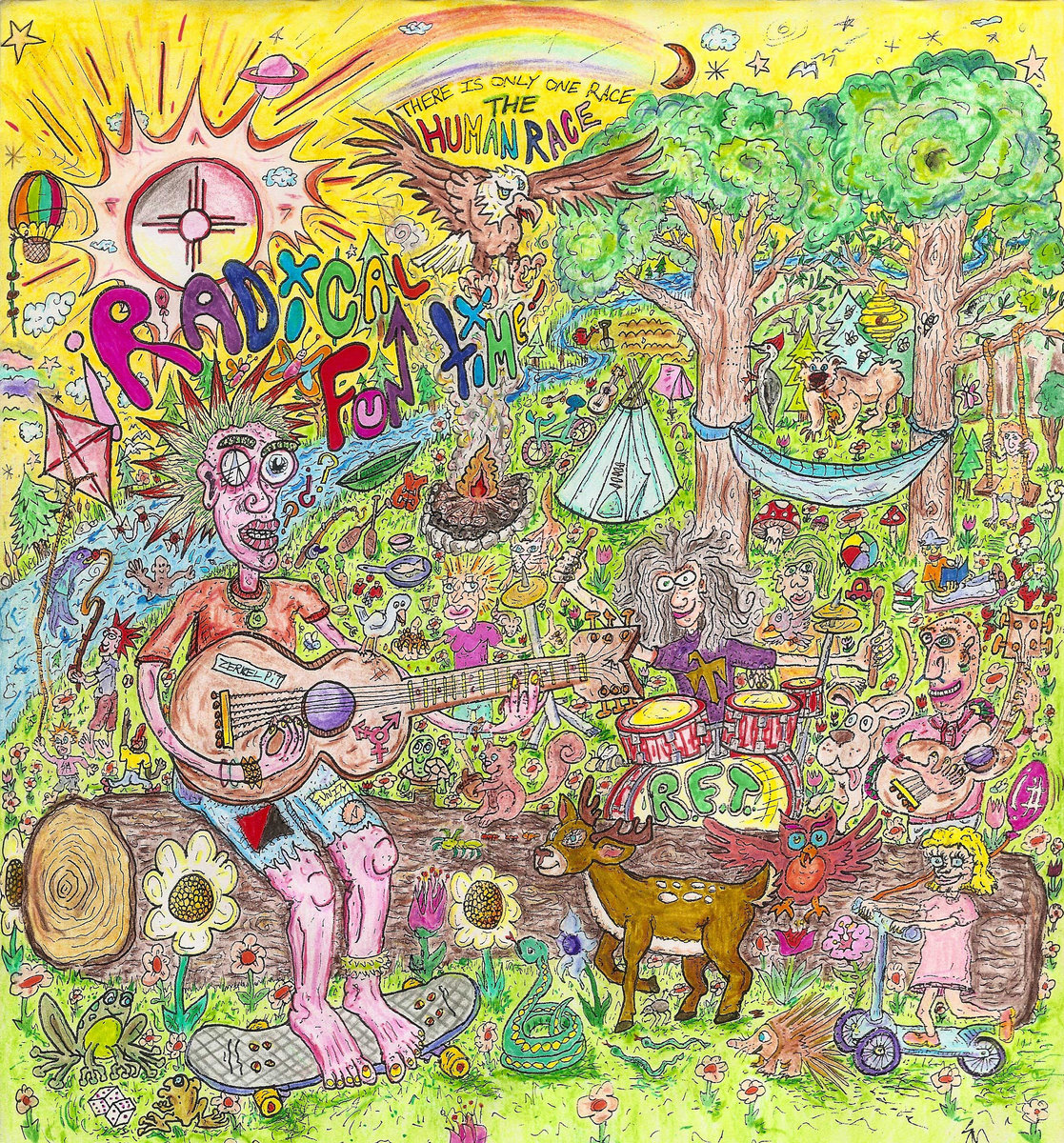 RADICAL FUN TIME – There is Only One Race the HUMAN RACE EP
I must admit I've never heard of RADICAL FUN TIME, so it's a totally new discovery for me, although the band started to release records in 2013. Based in Minneapolis and the area, RFT bring back memories of a band called HEADACHE from UK, though RDF is more predictable and less jazzy. But chaotic, in a very positive sense of this word. And full of colours and positive energy I miss so much from punk these days.
Seven short songs of positive and chaotic punk, being very educational at the same time. Just looking at title tracks makes you want to read the lyrics and learn some facts: "Reducing CO2 Emission One Day At A Time" or "What Is The Current Administration Covering Up?". Very good idea for inspiring all listeners, with the youngest in mind. RADICAL FUN TIME focus on preserving the environment, giving simple tips on how to organise your life to do less harm or question authority.
It does break your regular image of a punk band nowadays with the aforementioned song titles or very colourful cover art by Sam. But why did they print dark grey lyrics on black for people my age, ha ha. It's a great EP, released in 500 copies by Radical Fun Records and Dilapidated Records. Get it from the band: https://radicalfuntime.bandcamp.com