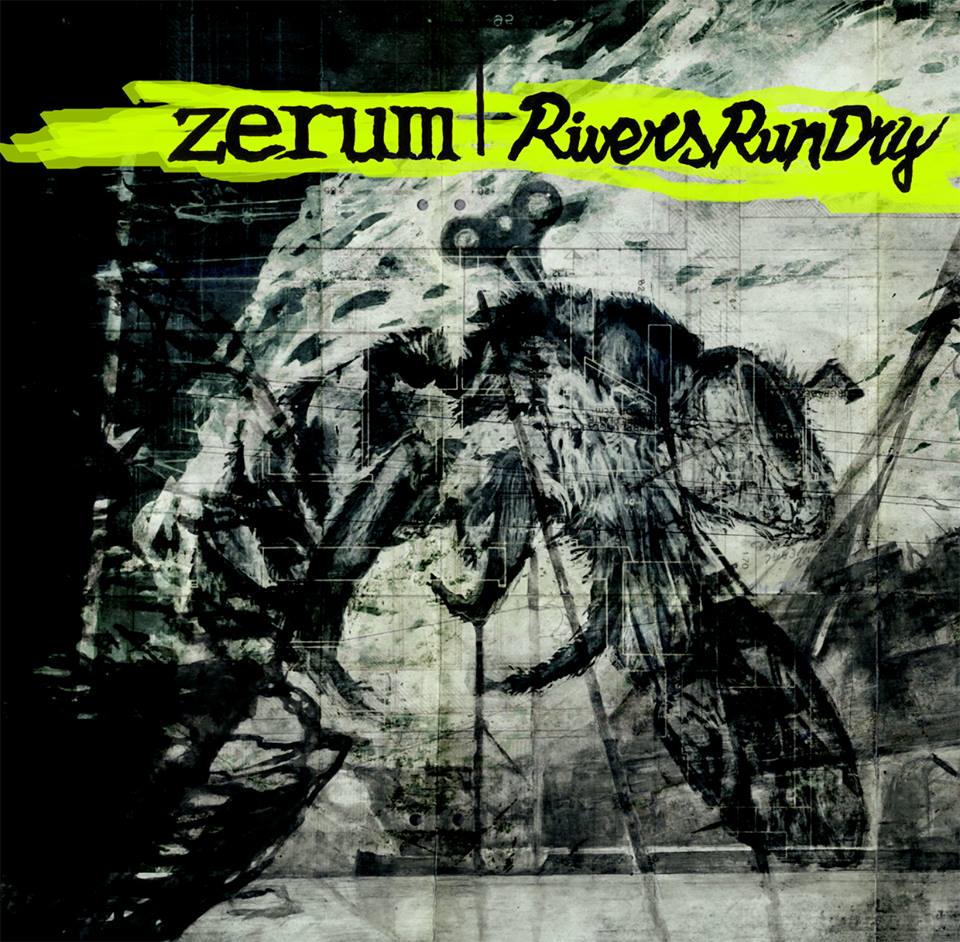 Hasiok Records puts ZERUM/RIVERS RUN DRY split LP TEST PRESS on auction to support Antifa prisoners from St. Petersburg.  Punx against repressions!
The is the test press from the upcoming album which will be out in March by: Hasiok Records, DIY Koło, Up The Punx, ATMAN, Prejudice Me, THC & DIY Records, Hardcore For The Losers.
The auction starts from 1 € and at the very moment it is 25 euro which is a fine price.  But make sure you make it at least double.  The auction stops this Sunday, 4th February at 8PM, so be fast.  To auction go to Hasiok FB page and name your price in the comment.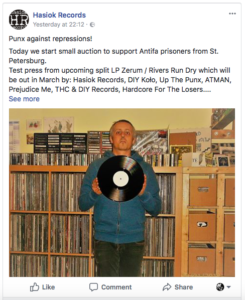 More info on the prisoners in St. Petersburg
Fundraising for legal services in cases about police raids and arrests of anarchists and antifascists in St. Petersburg, Russia has begun.  Two people are presently in custody, more are involved in the case as witnesses. Raids and repressions are likely to continue.The detainees have been charged with Pt. 2 of Art. 205.4 of the Russian Criminal Code (participation in a terrorist community) at the request of a court in Penza.
On January 23 the Federal Security Service (FSB) detained Victor Filinkov on the way to Pulkovo Airport. In order to extort the testimony he was beaten and tortured with electric shockers in the woods. Signs of torture were confirmed by Filinkov's lawyer and members of the Public Supervisory Commission (ONK) who visited him in the pre-trial detention center. Filinkov will spent two months under arrest.
On January 25 the FSB suddenly raided the apartment of Igor Shishkin. After the raid, neither his lawyer, nor members of ONK were able to establish Igor's location for more than a day. On January 27 Igor with signs of beating was brought before the court which ruled to put him into custody for two months. Journalists were not allowed to attend the hearing, while two of them were even arrested.
Witnesses have been tortured as well. Ilya Kapustin was battered and tased while being demanded to testify that some of his acquaintances were up to "something dangerous". Numerous traces of the stun gun usage were recorded later by health service.
Prisoners (whose number may increase) and witnesses require legal assistance. So far, it is early to speak about specific sums, but at least 200,000 rubles will be needed to cover the provision of legal services in months to come.
Paypal:
abc-msk@riseup.net
Need a note: St. Petersburg