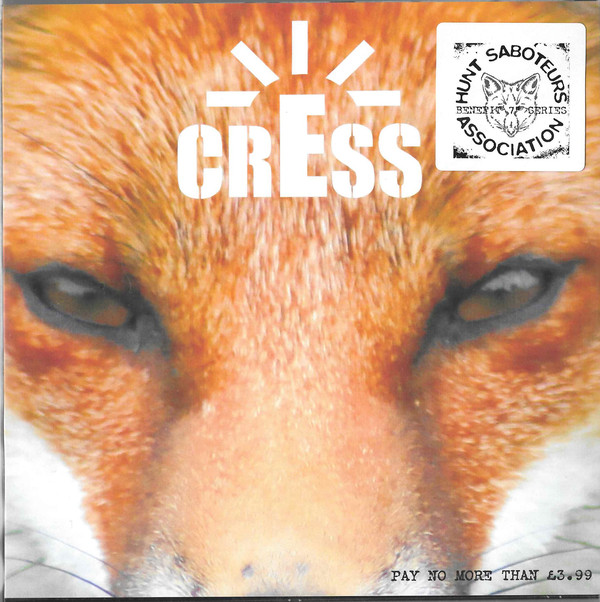 (review) CRESS – Hunt Saboteurs Association benefit 7"
This is an exceptional single from one of the most influential UK anarcho punk bands from the 90s.  Exceptional because it is the middle segment of the exceptional series of 9 singles that form a one big beautiful picture of a fox.  All records are benefit for Hunt Saboteurs Association so the cause is great.  Not all of the singles are out yet I believe, so make sure you support HSA by purchasing them and hopefully those released are up there somewere for a grab, too.
CRESS, as usual, in their peak anarcho punk form singing about important issues of this greed-driven world to the soundtrack of UK style punk rock with a drum machine: S21, War Machine, Bomb Blast, Dole.  Brilliant.