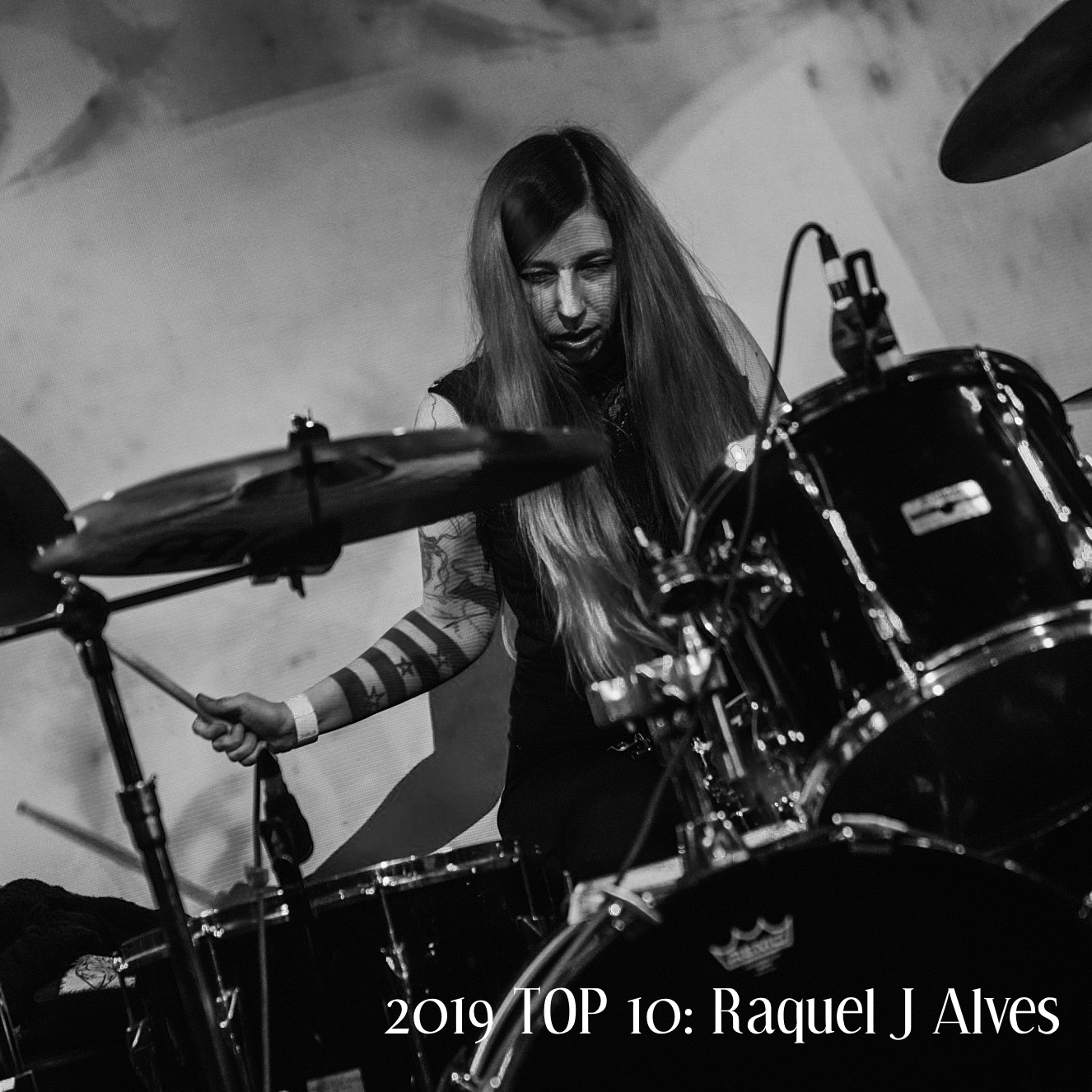 2019 TOP 10: Raquel J Alves
Oi! Here's the first 2019 TOP 10 for you.  If you haven't heard SURYA's newest LP (reviewed here), it's high time you made up for it.  It's a smashing record this, and quoted in many TOP 10s I gather.  So, for a change, we asked Raquel, the drummer of SURYA, to come up with here TOP 10 of the year.  Over to Raquel.
It was really difficult but finally I got my "top 10" of the year. It was hard to just choose 10 as there were so many great albums released this year, but if I have to choose just 10 I pick the ones that feel closer to me, bands I got the luck to experience live and be lucky to share stage too and of course they released banging albums this year! Here you go!
Kalloused – "Thousands Griefs"
Torpor – "Rhetoric of the Image"
Moloch – "Love Songs"
Also his album a bad place is something you can't miss (end of 2018 tho)
Toten Hex – "Nothing to Say"
Agnosy – "When Daylight Reveals the Torture"
Human Leather – "Succulent"
Adrift – "Pure"
11 Paranoias – "Asterismal"
Orphanage Named Earth – "Saudade"
Ghold – "Input>Chaos"