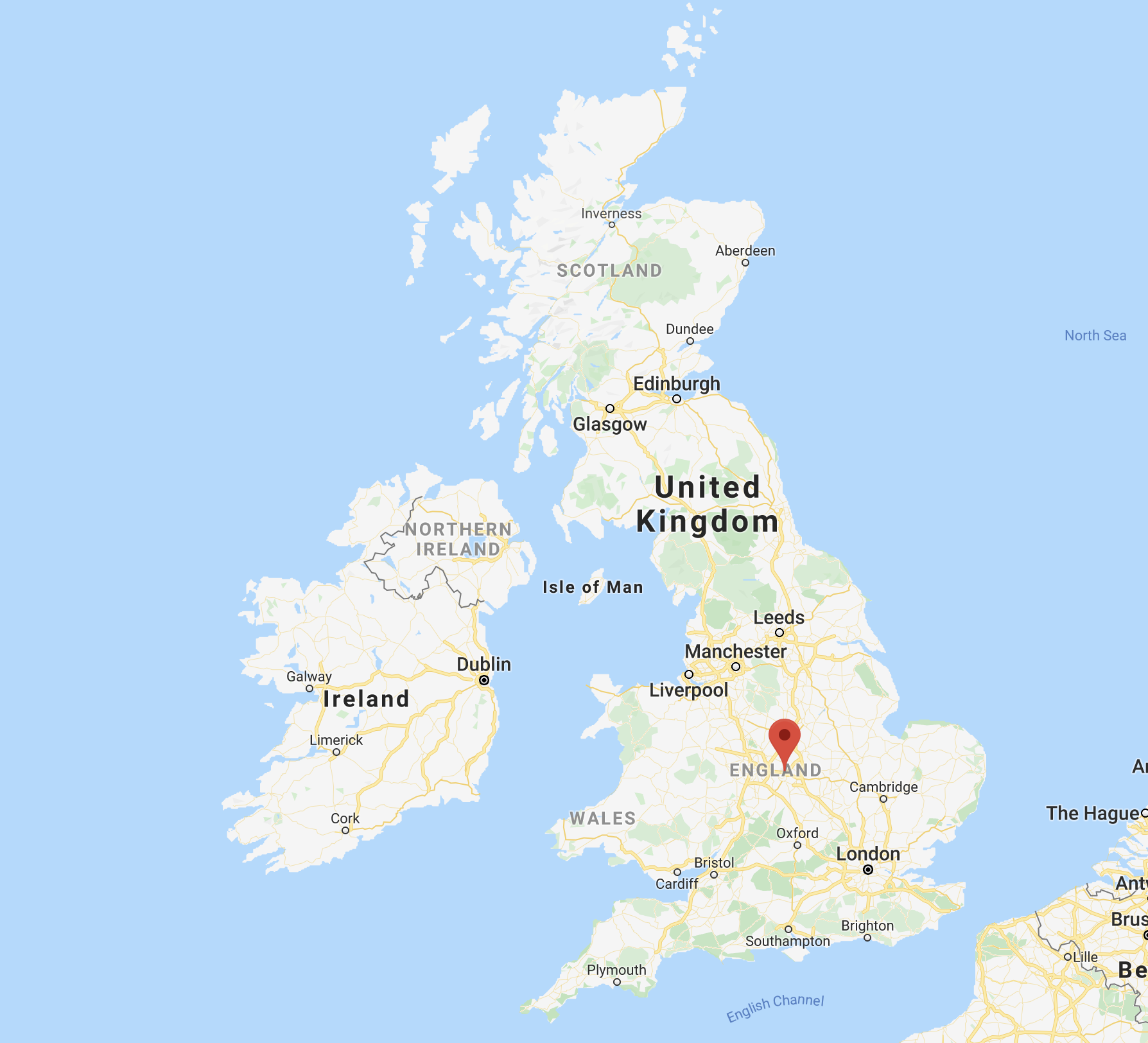 End of the year makes for trips down the memory lane for me, no doubt about that.  I recently cleared the mess with my records, arranged them nicely on a shelf and started digging.  Some jewels fell into hands, one record led to the other and memories returned.  Almost all DIY punk records of the 80s and 90s had the traditional, snail-mail addresses on the sleeve or insert.  The only way to get in touch, arrange tours, gigs and exchange music was through writing letters.  I used those addresses to make friends, many of which lasting to the very day I write this post, and obviously to do the tape trading.  As a young punk for whom it was pretty difficult to travel, when writing those letters I always imagined a postman going to these place and delivering them in person. I always thought where the punks from my favourite bands lived and what their musical and political surrounding looked like.  But that was pre-internet era.  So sitting with all those records now, a quick look at my computer – Google Maps!  Let's check all these addresses now and see where the music and lyrics I hold in my hand were created.  I am aware some of the places now look fairly different to what they did back in the day, but still, a worthwhile experience, I thought.  And perhaps, some of those people still live there or have their relatives living there.  Who knows! And since I was mostly into UK punk, these are the bands that I checked first. I hope that for some of you this will be a nice blast from the past like it is for me!  So let's go travelling.
Let's start with DOOM, who used to put different addresses on their records for Jon, Bri and Stick, so here is the Brum one where Stick lived.  The band needs no introduction, still going very strong, gigging and recording after quite a few turmoils and line-up changes.  
So does DEVIATED INSTINCT that showed their Norwich address, which seems to be busy with car deals.  Those pioneers of stench core were very active from 1984 to 1991 but luckily they reformed in 2007 and to this day they occasionally gig and release, so make sure you pop in to see them live.  If I am not mistaken their first upcoming gig is in London with AXEGRINDER at New Cross Inn.  See you there https://www.facebook.com/events/874562696291988/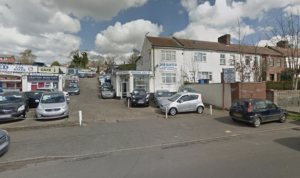 Both bands released their first records at Peaceville, founded by Paul "Hammy" Halmshaw in 1987, who then drummed for THE INSTIGATORS and released the band's first demo tapes when Peaceville started functioning as a DIY punk label, then called Peaceville Tapes.  THE INSTIGATORS first album, entitled "Nobody Listens Anymore" who had Hammy on drums had the Peacville address pointing to Dewsbury in West Yorkshire.  So this is probably the place where, behind those bushes, it all started for Peaceville that soon after went all things metal, making names like DARKTHRONE, AUTOPSY, ANATHEMA or PARADISE LOST recognised all over the world.  Disclaimer: do not look for Hammy under this address anymore, as he is living now in Spain and not doing the label in question 😉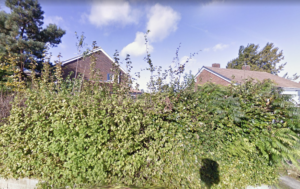 Speaking of THE INSTIGATORS.  With the new line up, including the vocalist Andy Turner, the band started touring Europe like mad and produced record after record.  SANCTUS PROPAGANDA proudly released two Hypegopromo tapes of that era as a double CD.  The band gave their address in Huddersfield which was also home for FULL CIRCLE label that at that time released hardcore punk bands, such as SPERMBIRDS, 2BAD, HDQ or SINK.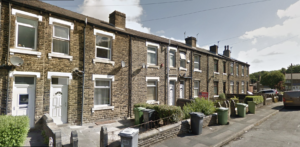 That leads us pretty nicely to BLUURG RECORDS, who released first demos for THE INSTIGATORS,  home for SUBHUMANS, CULTURE SHOCK and CITIZEN FISH.  Having done almost a hundred titles on vinyl and CD plus more than 50 cassette tapes, BLUURG remains one of the most important UK DIY punk record labels, run by Dick Lucas from SUBHUMANS.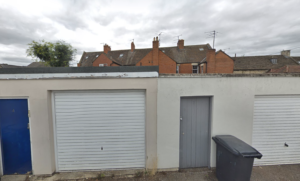 Let's come back to crusty territories and look at the bands that shared members with DOOM and DEVIATED INSTINCT I started with.  EXTREME NOISE TERROR would be the first one that comes to mind.  Like many bands, ENT have also gone through turmoil that resulted in many line up changes but the band remains active and quite productive.  Their "Holocaust In Your Head" album gives two addresses, the obvious Ipswich one and the Leicester one for Mark who shortly after moved on to start SARCASM.  And Mark still lives under the very same address.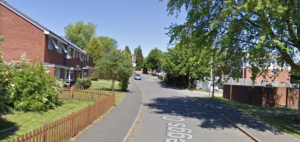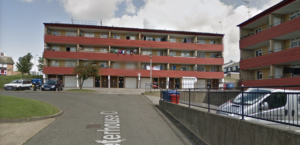 FILTHKICK.  A slightly shortly lived band composed of members of DOOM, ENT, DI, that overshadowed ENT on their split LP, at least in my personal opinion.  A highly underrated band I wish would reform was then to be found in Birmingham.  Apart from their lovely aforementioned split LP I highly recommend their two cover songs on "Punk's Not Dread" compilation LP, where I took their address from.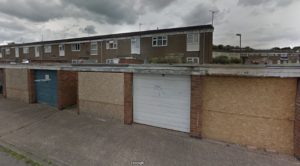 Since I am at the bands I would love to see reformed, here is CONCRETE SOX.  I know chances for that equal zero, but still, one has the right to dream.  This is the band that for me stuck out of the crusty crowd back in the 80's, and however strange this may sound, thanks to numerous line up changes in guitarists and vocalists, each record the band delivered had a degree of originality and innovation.  All the records they did are great but perhaps the very best one for me personally is "No World Order".  This is the essence of C-SOX. They matured exactly the way I wanted them to mature.  Here is their Nottingham address.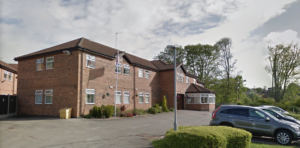 Reformations? Reunions?  Here we go – RIPCORD.  I cannot forget about this band that changed a lot for me with their "Defiance of Power" LP.  Located at the Bristol Channel in Weston-super-Mare, this is where perhaps "Furder" was written.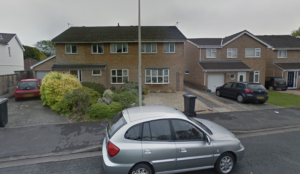 And last but not least, ever wondered where "Scum" was written? NAPALM DEATH gave all four addresses on their debut LP.  Here are two for Mick and Lee.  This is where grind core was born.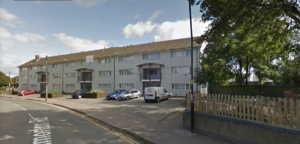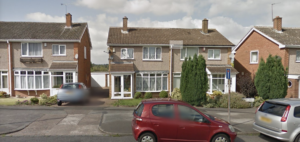 That was a nice trip.  If you think it's worth continuing, expanding to mainland Europe, USA, and have Part 2 of this, let me know and feel free to send in the address from the albums you have.  Let's take the trip together. 
info (at) sanctuspropaganda.com