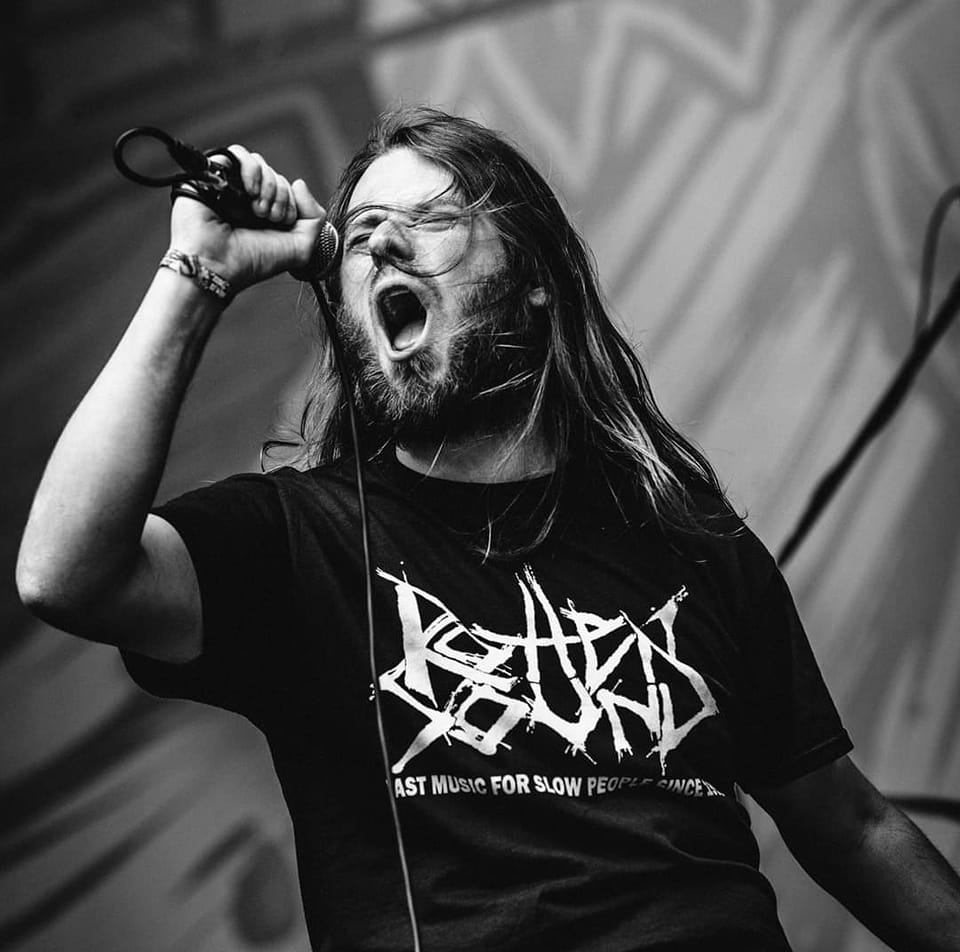 With the 2022 being already gone it's time to sum up everything that happened in music. Although there were a lot of really interesting releases, I can't say that I had a problem with picking up my favorite five. Without making this introduction any longer, here you go:
Nasum – Blasting Shit To Bits. The Final Show.
I couldn't skip this one, not with my love for grindcore. "Blasting Shit To Bits" is a live album, recorded on the band's last show ever played (after Mieszo's death, with Rotten Sound's Keijo doing vocals). Of course, the production could sound better, but the power and the genius is still present there. Nasum even at the very end is as fast, aggressive and ambitious as it always was The setlists is perfect as well. This album is just a great closing to the story, that should have gone the other way and this grindcore act is still a huge inspiration to the scene. Just to add: this material was originally released as a DVD couple of years ago, but the end of 2022 brought this gig strictly as a live album
Morbid Evils – Supernaturals
Definitely the slowest thing mentioned here. And Keijo Niinimaa to be mentioned once again here, as he's one of the people behind Morbid Evils. Previous albums of this Finnish death metal act were okay, but "Supernaturals" is the material in which it sounds like they have finally got their formula to perfection. Each of the four songs is slow, unbelievably heavy and has a huge feeling of despair and misery. I think that the strongest part of this album is just how natural it sounds – I've played this many times this year and every single time I just caught myself going with the flow. Definitely not a material for every listener and requires a good mood to go into it. But believe me, when this album hits, it hits really hard.
Antigama – Whiteout
The craziest and the most unpredictable band in polish grind history has made it again. "Whiteout" is far more aggressive than Antigama's previous releases, but it still got this feeling and there is much more into this music than just pure violence. This album is surprising and extremely well written. The quartet from Warsaw proves once again that they know the boundaries of extreme music and more important – they know how to cross them without loosing it's own identity.
Wormrot – Hiss
It's been six years since Wormrot's previous album. And they did not waste this time. The band has evolved, reached new level and found new inspirations. "Hiss" shows a fully mature and self-aware band, which is not afraid of experiments. This album is fast, heavy and at the same time it's unpredictable and has an outstanding atmosphere. It's really sad to know, that Singaporeans have now parted ways with their singer (especially that Arif's vocal and lyrical expressions have always been one of the band's highlights), but at least they've recorded an album that will make history.
1.Massgrav- Slowly We Rock
The winner of 2022 could be only one. When I was receiving this album at first I had a serious doubts if anything will be able to get close to this level this year, and it turned out that my doubts were correct. "Slowly We Rock" is aggressive and it's hardcore punk to the core, but from the other hand it shows a lot of space and Swedes clearly had a lot of fun with writing that material. Every single aspect of this material has been performed at the highest level. Aggression, the way how both vocals work together, the sound. After Massgrav's previous material the bar was set up really high, but holy shit, they really nailed it this year.