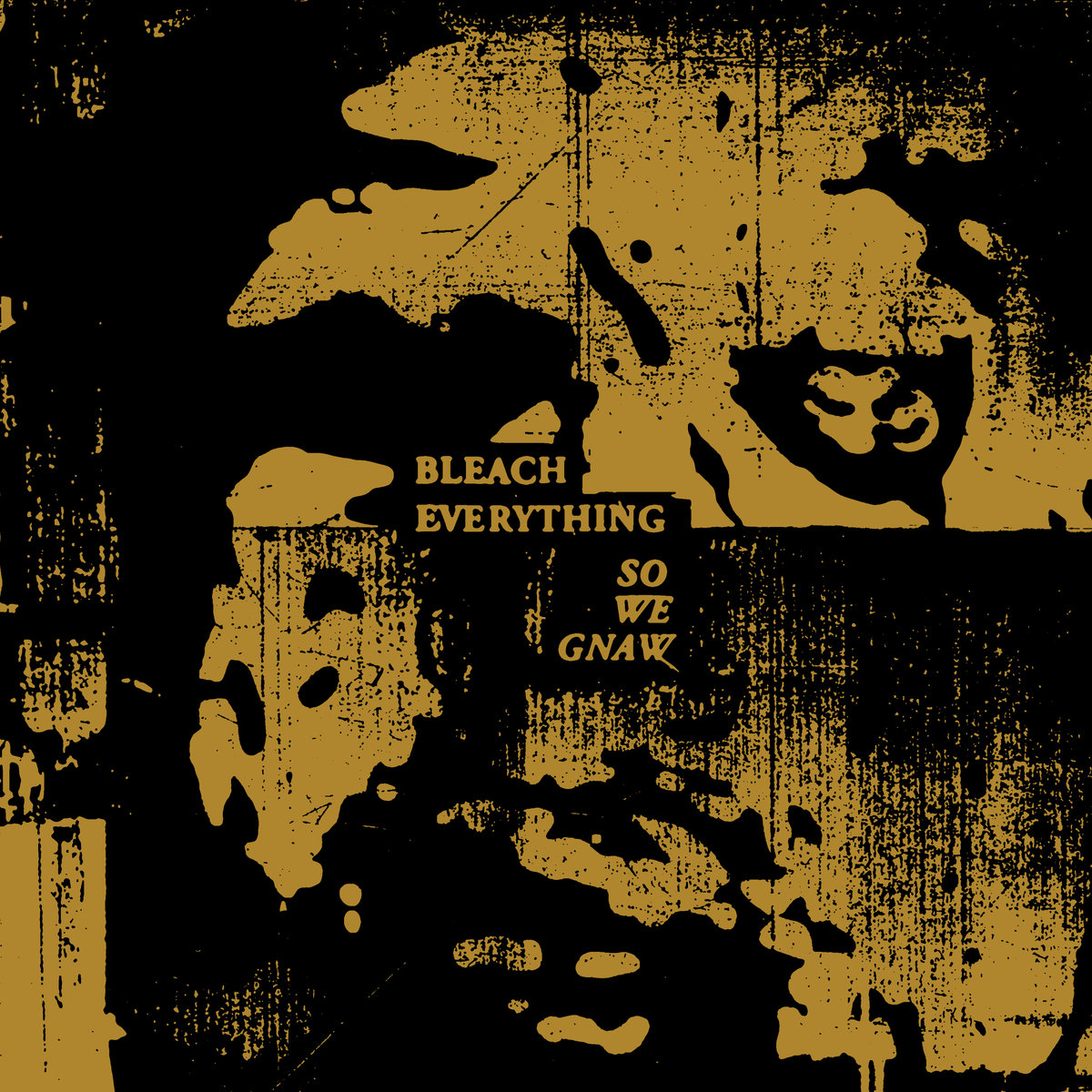 Released yesterday on vinyl by Dark Operative. BLEACH EVERYTHING is another band from Richmond, US reviewed this week. Having heard their previous EPs I eagerly picked up this release with high expectations. No disappointments.
Heavily produced hardcore punk with metal-ish guitars, solid bass and slightly distorted vocals represent the present state of arts for this collective band with each member hailing from different parts of Europe and different bands, such as Corn On Macabre, Jesuit, Highness, City Of Caterpillar, Darkest Hour, Mammoth Grinder, Suppression, Iron Reagan, Harmonic Cross, Forensics, Souvenir's Young America or Meditative Sect.
It's not a long player this, but trust me, it's a bone crusher when you hear the toms introducing the bass and guitar wall of sound in this mid tempo hardcore. And maniac vocals do a lot here. Great stuff.  And they are the first band I've heard of to sell second hand baseball bats with their lyrics hand-burnt in them.  Fucking hell.