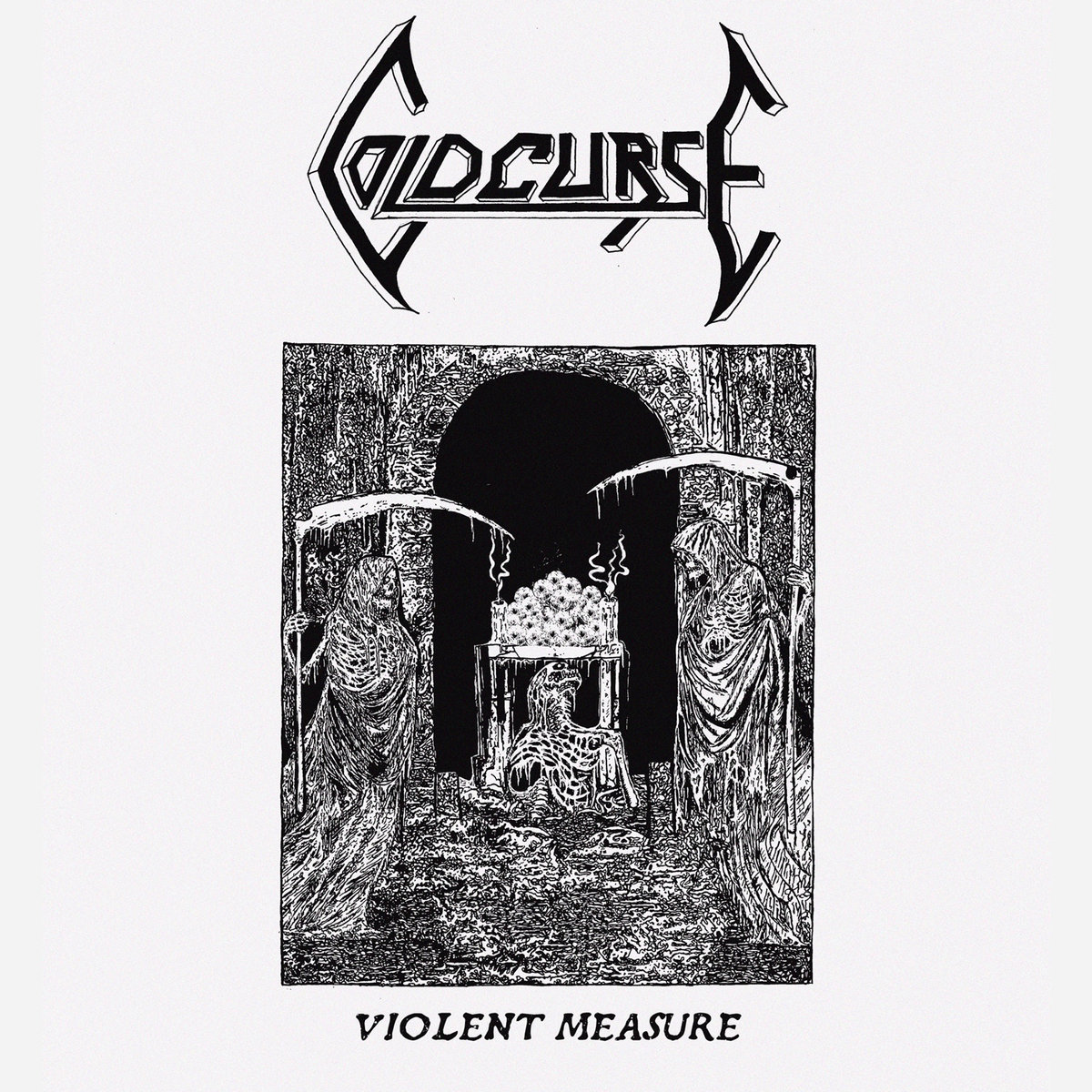 COLD CURSE – Violent Measure 7"
From California, COLD CURSE were formed in 2013, so quite a while ago, and so far have managed to self-release "Oblivion" EP and a demo tape. This 7" is their first proper release on a label (Creator-Destructor Records) and consists of 4 brilliant tracks that blend d-beat with blasts, death metal and thrash metal with punk, post metal riffs with sludge. This very heavy sound blends nicely with hysteric and desperate vocals. Sounds like a good recipe for destruction? Apparently for your ears, yes. Because they will bleed when you blast this EP from your speakers once it's out July 26th and I do hope this will be available in Europe. So many cool American bands keep sending their stuff for a review and I cannot imagine all those records be unavailable over here.
Very good debut wee record this.