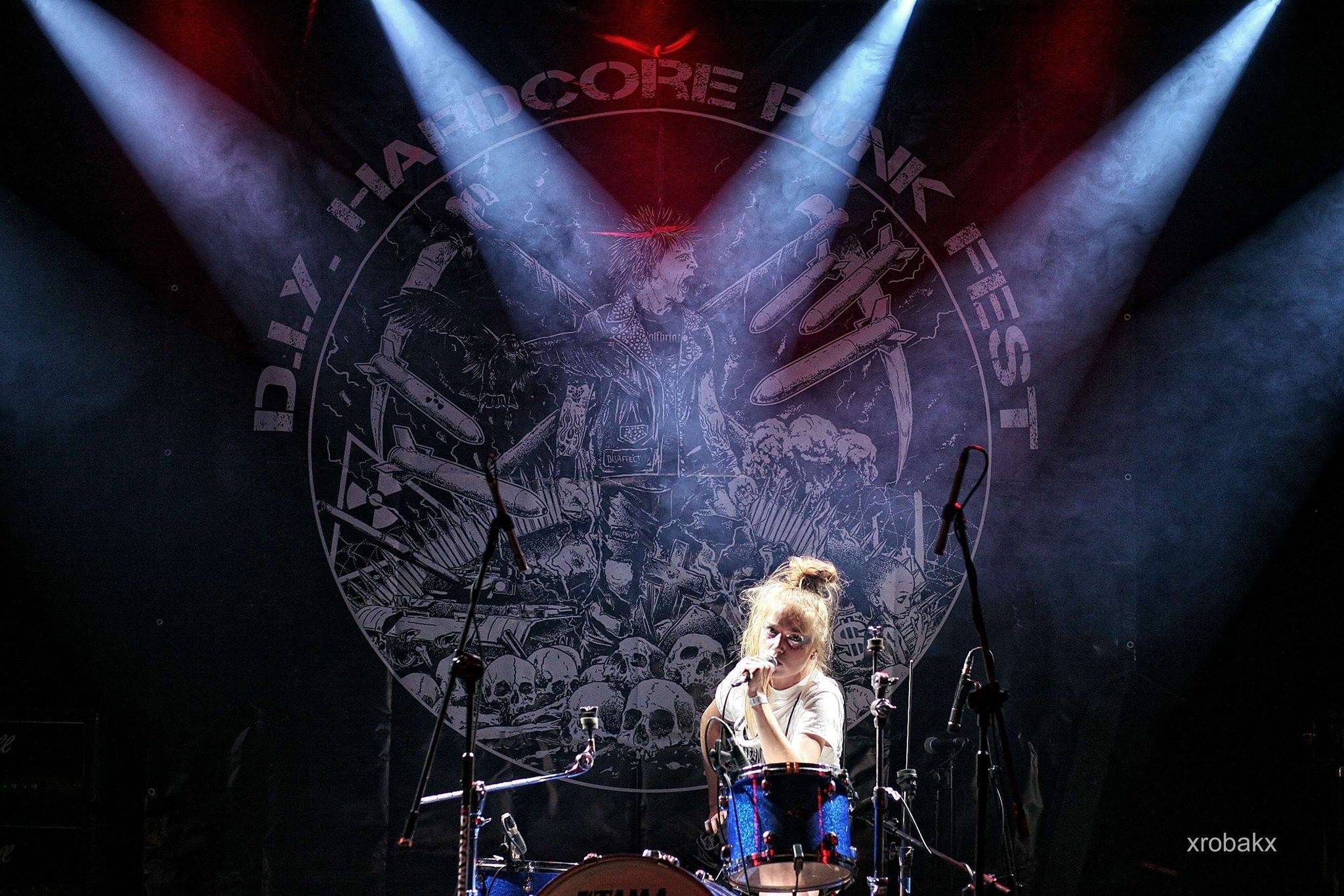 For the 14th time you will have a chance to delve into the broad and sophisticated selection of bands for the DYI HCPUNK FEST, looking at the DIY punk of things from the wider perspective.
The Fest held in Gdynia will deliver a few surprises the coming year:
THE RESTARTS – punk (London, UK)
ACIDEZ – punk (Guadalajara, Mexico)
VISIONS OF WAR – crustcore (Belgium / Germany / Sweden)
MAKABERT FYND – hardcore punk (Stockholm, Sweden)
CRUTCHES – d-beat raw punk (Malmö, Sweden)
URSUT – d-beat hardcore (Malmö, Sweden)
RADIUM GRRRLS – hardcore (Falun/Borlänge, Sweden)
SANCTUS IUDA – hardcore punk, reunited for just 3 gigs!!! (Białystok, PL)
WIEŻE FABRYK – cold wave (Łódź, PL)
ALLES – dark anarcho-wave / electro punk(Łódź, PL)
NON PRESIDENT – crustcore (Wojcieszów/Jawor, PL)
OHYDA – hardcore punk (Lublin, PL)
ORPHANAGE NAMED EARTH – post-metal/neocrust (Białystok, PL)
3 more bands will be announed in the due course and we are told there are more surprises in stock.  SANCTUS PROPAGANDA will be updating this post as usual.