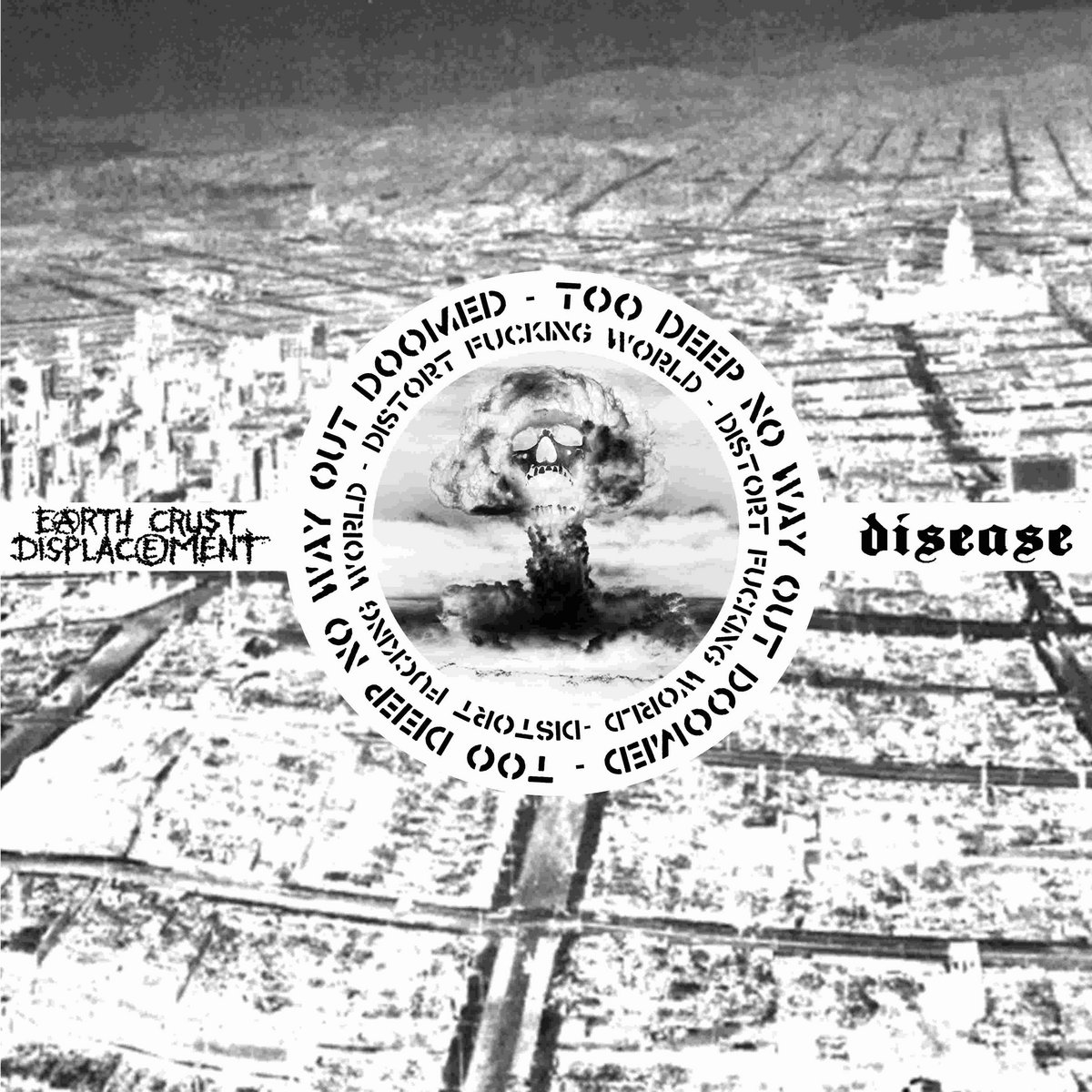 This one was actually released in Australia and Europe so quite a few people should be already familiar with the release. However, if you are not, here's a brief description of what you might expect.
EARTH CRUST DISPLACEMENT are from Germany and play noisy punk with maniac vocals. Think of DISORDER in their noisiest of days mixed with DISCLOSE in their best of days when they managed to record in fairly good quality, and you get the point. 7 short d-beat tracks on chemical warfare, moral values, tv and money.
DISEASE from the other side come from Macedonia and are just a brick throw from ECD. Raw punk with hiss sound quality that reminds you even more of DISCLOSE. And they even do their "Bottom on the Hell" cover.
There you go, two noisy punk bands that you'd die to see in a dark and sweaty basement right now.