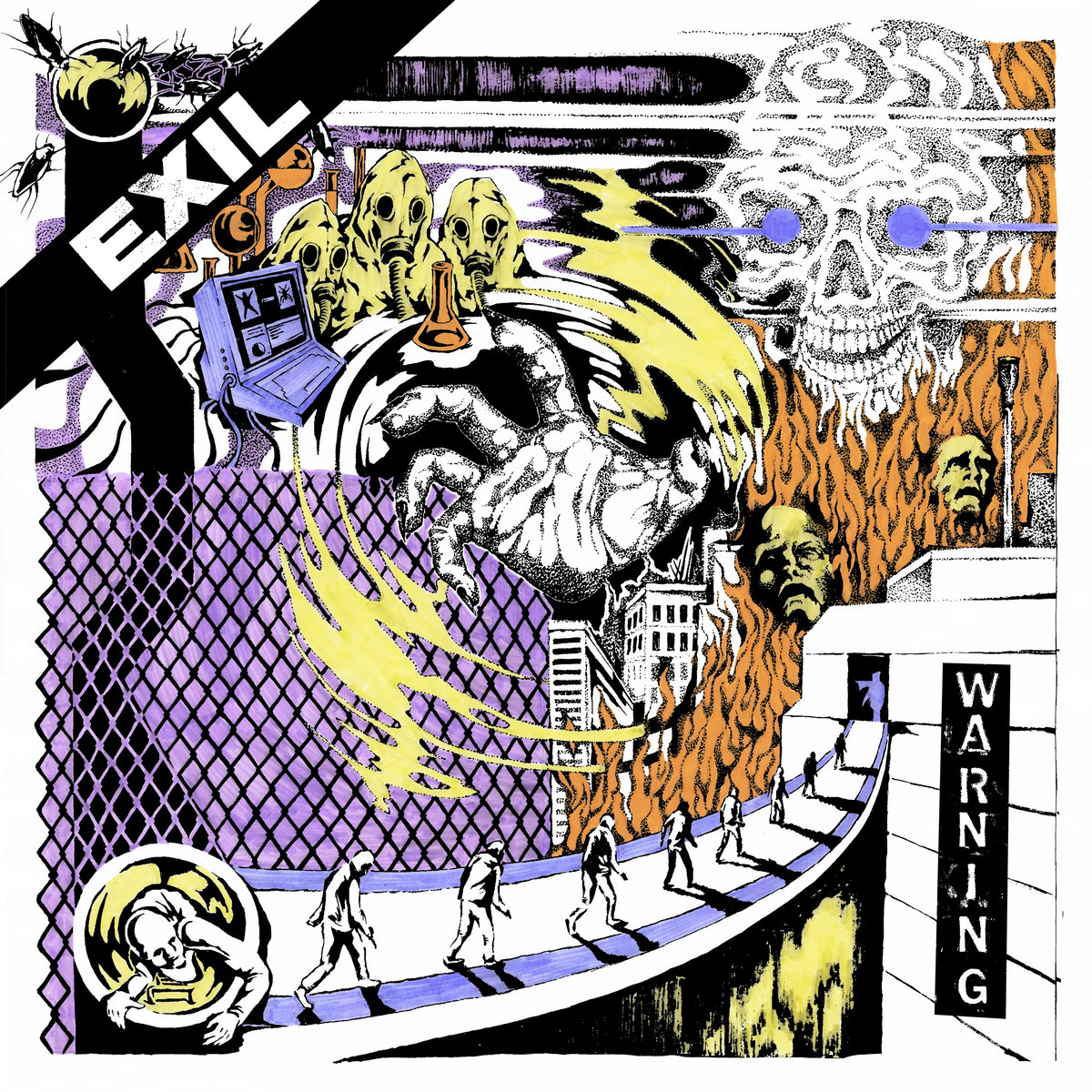 What a belter this is! It's been my running and biking soundtrack for the past week. If you're into DS-13 you will love EXIL right from the start.
Hailing from Umeå Hardcore area, EXIL put a boot into your face 10 times with 10 hardcore anthems, one at a time. It's got speed, it's got dirt, it's got stage-diving credentials and singalong parts. Lyrically they expose the ills of the modern day citizen of the world we were all born as. What else would you expect from a hardcore punk unit? Ticks ALL the boxes for me, for you and for your kids. Quite possibly, a serious contender for my top 5 of 2021.
Featuring members of Demon System 13, Invasionen, The Lost Patrol, The Vicious, Tristess, U.X. Vileheads,  AC4, Bruce Banner, Epileptic Terror Attack, Feral Brain, Imperial Leather, Riwen, Sonic Ritual, Suicide Blitz, Axis Of Despair, Infanticide, Proteststorm, and more.