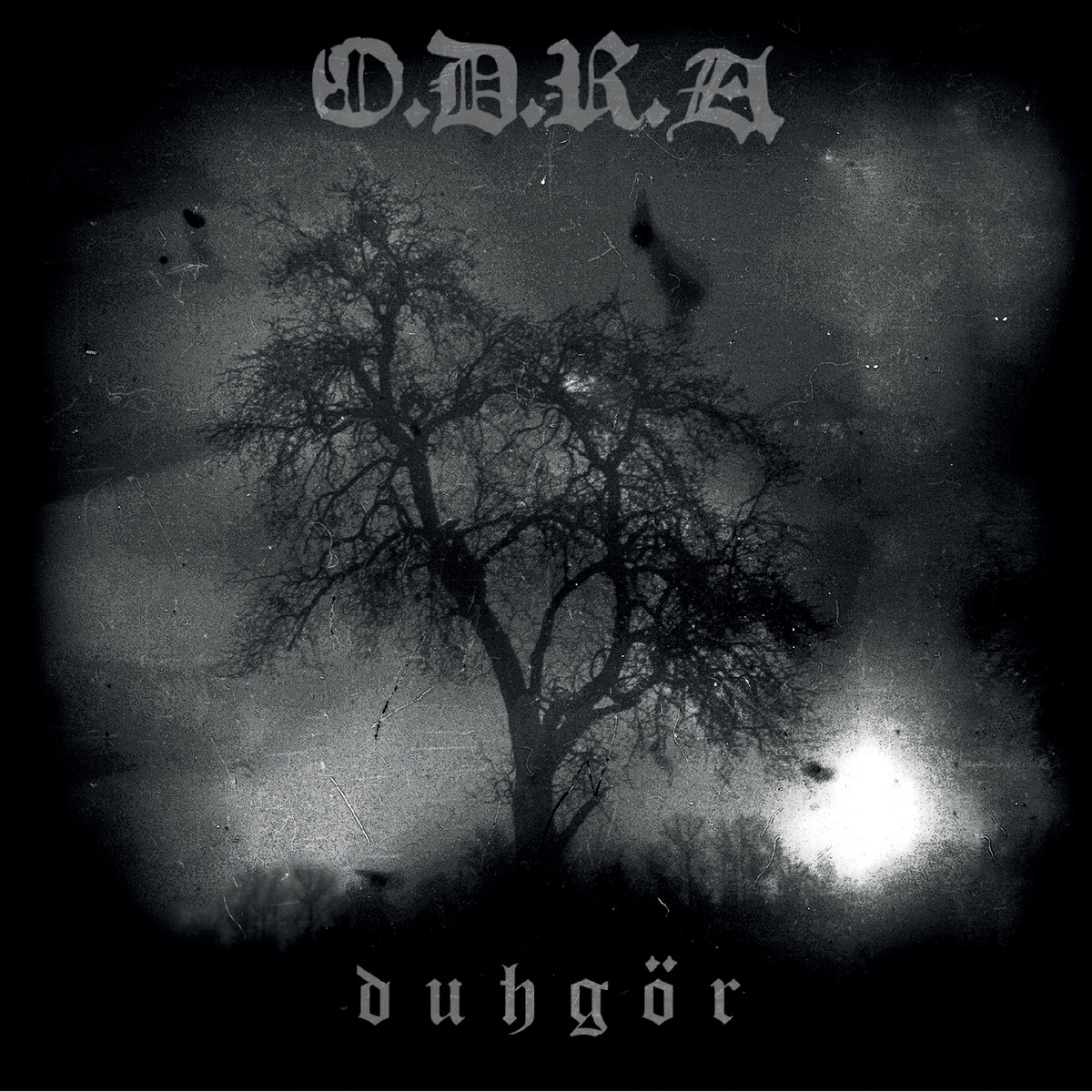 If you like your metal sludgy here is an interesting competitor in the genre many of you might be familiar with. With many albums on account in their two-decade history, here is a CD EP on Arcadian Industry, a second release on the label.
Those who follow O.D.R.A will notice their musical development throughout the years. Their last recording is a compilation of 3 tracks, all called Dughör I, II, III. Expect 2 slooow, crushing and really gloomy suites with great manic vocals and one in between them, serving as a breath catcher for you and me: a keybord driven spoken word.
Packed in a digipack garnished with gloomy art it sadly misses lyrics to add to the whole atmosphere.