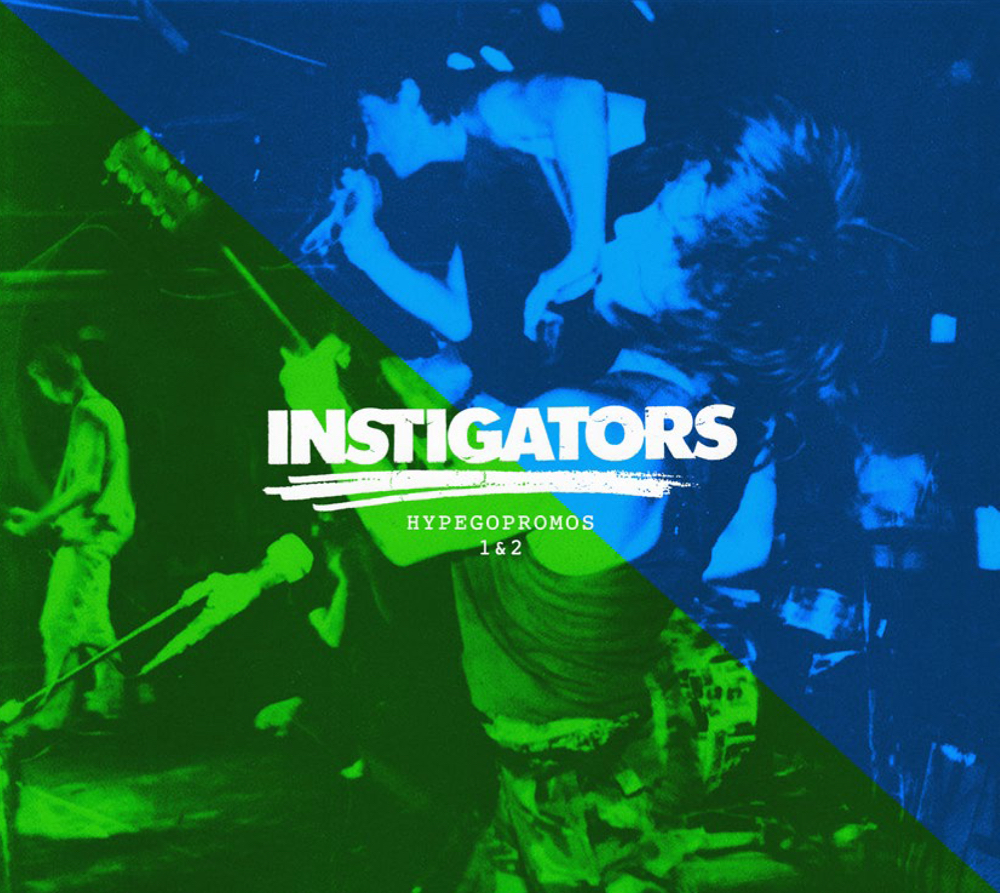 The pre-order for double CD release by UK hardcore legends, THE INSTIGATORS, is available now.
The release contains their both live recordings, known as Hypegopromo 1985-1986 and Hypegopromo II, originally released on cassette tapes in late 80s, now impossible to get.  We remastered them and asked the band to update the tracks descriptions.  The result is a stunning package containing 2 CDs full of pure hardcore live energy and melody the band was known for.
CD ONE contains the Hypegopromo 1985-1986 recording that include live performances from Leeds UK, Sweden, Norway, Berlin, at the famous Ungdomshuset in Copenhagen, and the interviews for Maximum Rock'n'Roll Radio in Berkley hosted by Tim Yohannan and KALX Radio in Berlkey, CA. The line-up of INSTIGATORS was at the time: Simon Mooney-guitar, Andy Turnbull-bass, Steve Curran-drums and Andy Turner-vocals.
CD TWO contains the Hypegopromo II recorded live in London and at the famous Ex in Berlin plus in the BBC studios, Beaumont Street Studio and Woodlands studio throughout 1987. The line-up featured: Simon Mooney-guitar, Bob Gorlik-bass, Steve Curran-drums and Andy Turner-vocals.
2 hours of the greatest INSTIGATORS songs from the era, their indisputable live energy, melody and power.
The records come in a handy eco package including a 12-page booklet full of photos, flyers and band's notes from the time.  Get your pre-order copy here.
The release date is February 9.