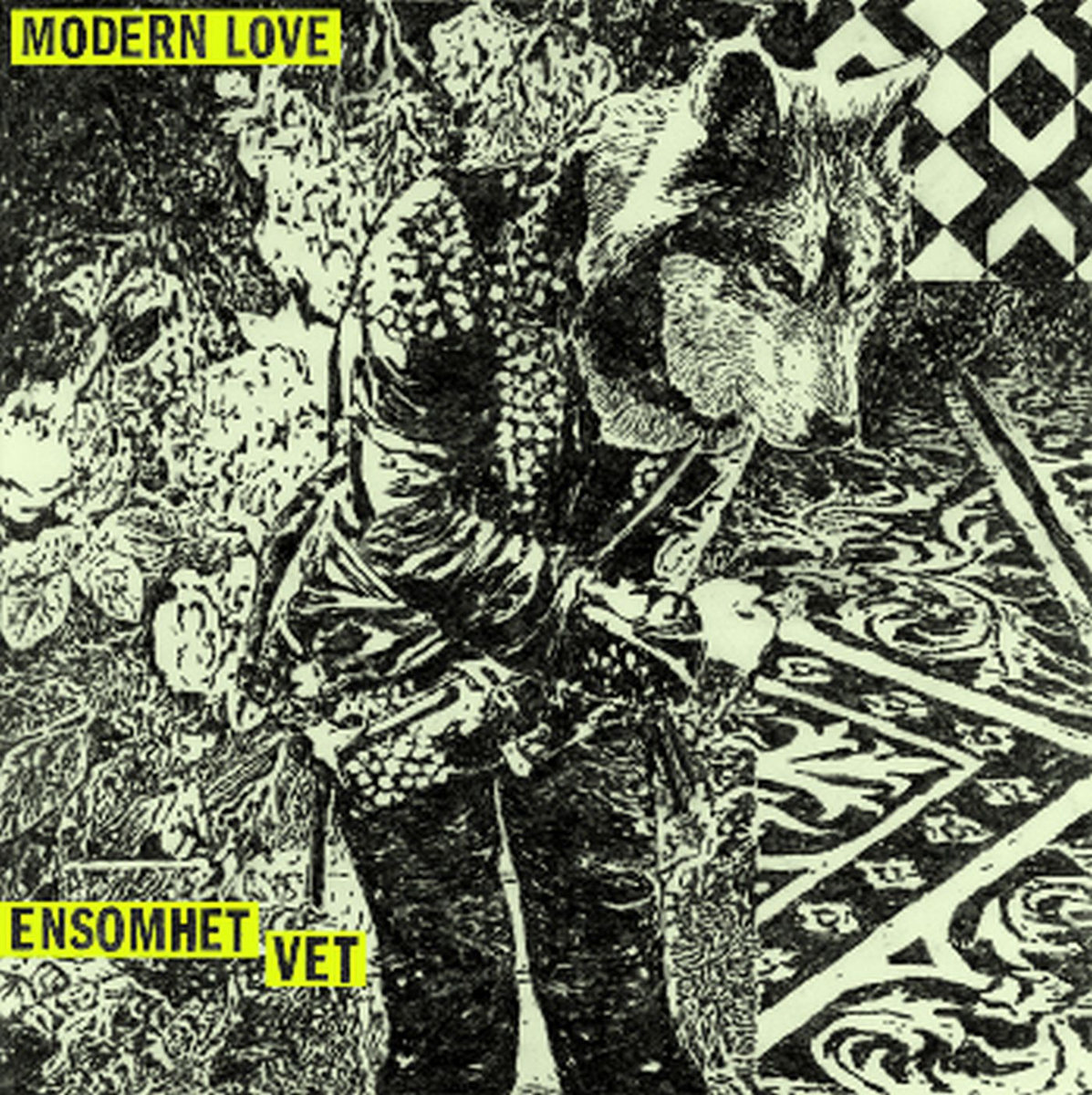 This seven inch stands out in Refuse Records catalogue. Do not expect hardcore fury, hardcore tempo or hardcore stance. Embrace yourself with some love songs for a change. Apparently, this is their second release on the label after the "Tross Alt" LP, co-released by Stonehenge Records.
MODERN LOVE from Oslo do what their name says. They distribute love to punks by pulsating pop-ish punk riffs, pop-ish solos, melodic vocals and swinging tempo. Sounds kind of Brit-pop at times, the oldschool so-called indie music. But you do get some anger and punk vibes, don't get me wrong. Whatever you name it, it does the job. It puts you in a relaxed mode, although the lyrics in Norwegian were written in a mental hospital and are all intensely personal as the label's blurb says, so I guess, understanding what they mean would probably influence the way you feel the whole thing and might evoke different emotions. Shame they did not include English translations. Perhaps next time. It's a discovery for me. I want to get hold of their LP now.
EDIT: Bollocks! Crappy me! They DID include lyrics translation sheet. A tiny xerox copy fell out of the sleeve. Now they do change the reception of music for me. It gets colder now. Knowing this was written in a mental hospital and reading through the lines depicting cold days, emptiness, helplessness and fear of tomorrow, it gets you thinking the author might have come into contact with the ultimate solution but still … you get the chance to read and listen to it … so it must be love. For life. Modern Love.