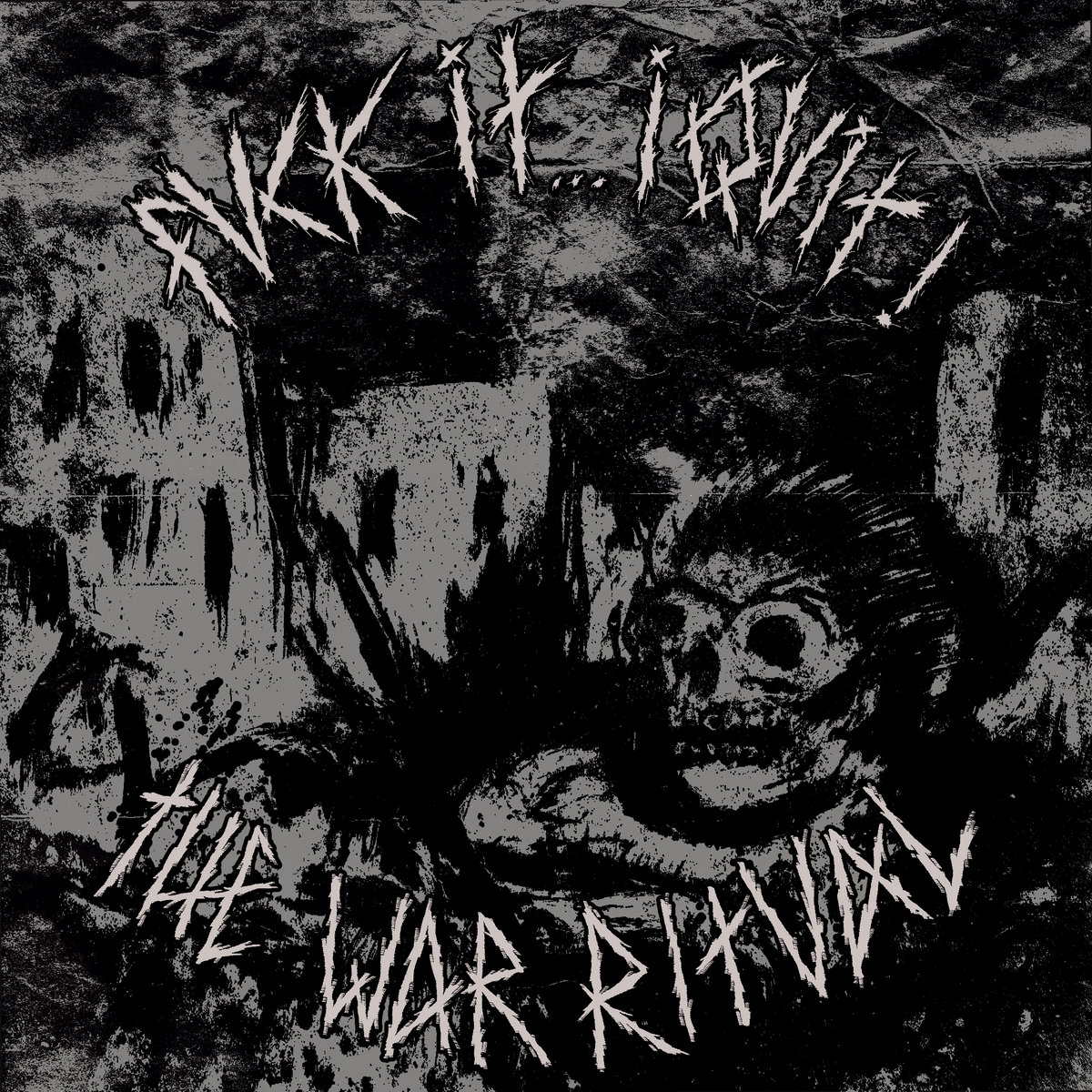 Time to review another release from FUCK IT I QUIT. I remember writing about their EP on Refuse Records here and being quite surprised by the powerful hardcore I heard on this wee record styled in CRASS symbolism. So when I got the copy of their debut LP again on Refuse Records but this time co-released with Atomic Action Records, I already knew what to expect.
But again, I was in it for another surprise. The record starts off with a heavy sounding, slow noise/industrial track that absolutely does not announce what is to come. And after 2 minutes all hell break loose. 22 tracks, 18 of which are under 01:30/01:45, many of which are under one minute. Great hardcore punk full of anger, speed and melody at the same time. Dual vocals make it more dynamic and furious, wanting you to open the lyric sheet and sing along to hits like "Born into Suffering". And since I am at the lyrics. This album is one big protest against the oppressors and destructors of social, economic life and the rapists of this planet. Very politically aware band doing it the way it should be done in US hardcore punk: fuck it! I quit!
Oh, and there are two more tracks on this album that are longer than 2 minutes. Pay special attention to the very last one which is about 5 minutes long. Quite a unique combination of fast and furious hardcore tracks with this slow punk suite on those that drive us to extinction make "The War Ritual" a truly outstanding record. For me this is a masterpiece of political punk!
"The War Ritual" was recorded at Little Eden and features guest appearance from Brian Baker (Dag Nasty, Bad Religion) and Eva Genie (Gather, Rats In The Wall).
Get it from Refuse Records and/or Atomic Action Records.