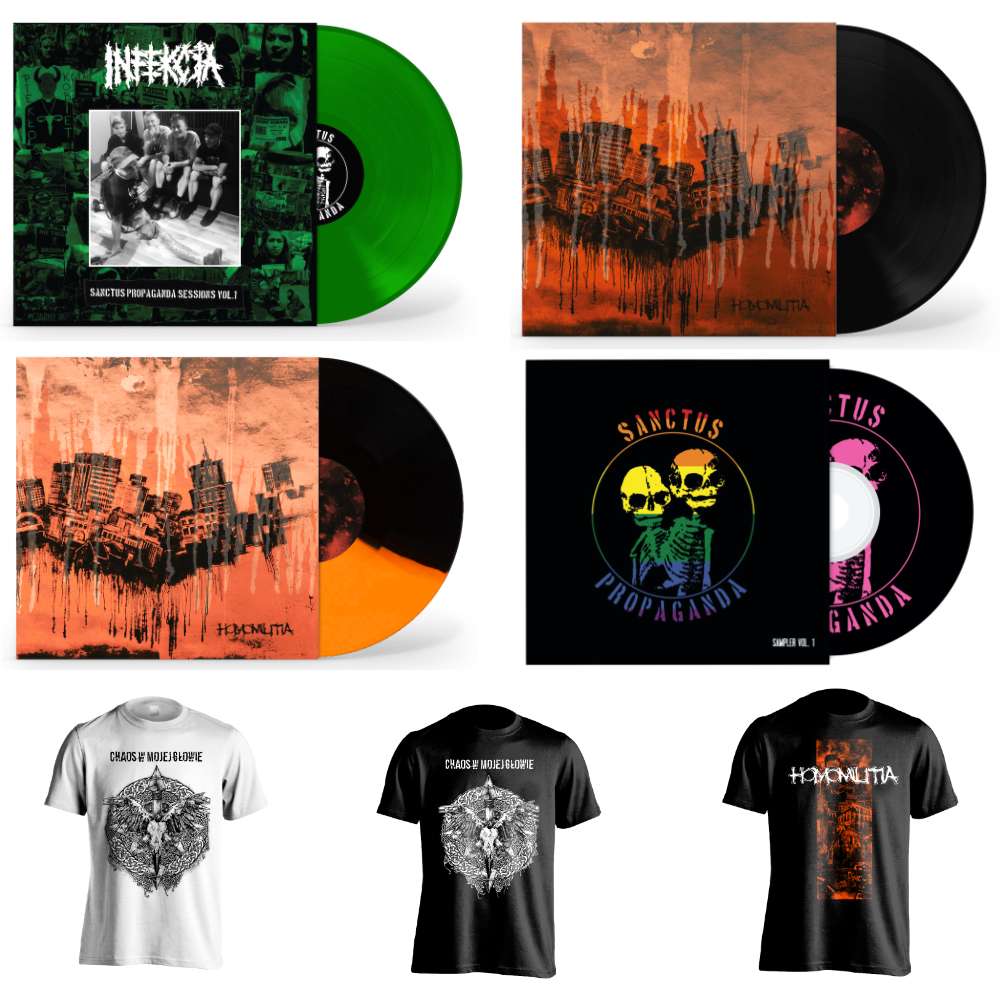 We have just started pre-orders for the following records:
PROP 008 HOMOMILITIA – s/t LP SECOND PRESS
400 copies pressed on black vinyl and 100 copies on black&orange vinyl. The limited version contains a huuuge 30×90 cm poster by Olga J'13 Kisielewicz and a different colour cover.
PROP 014 INFEKCJA – Sanctus Propaganda Sessions Vol.1 LP
300 copies pressed on green transparent vinyl plus a 30×60 cm poster with lyrics. A benefit for TARA, a horse shelter in Poland. This is the first record in Sanctus Propaganda Sessions series. The series will include bands recording live at Dobra 12 Studio and records promote protests and are benefit for organisation chosen by the band.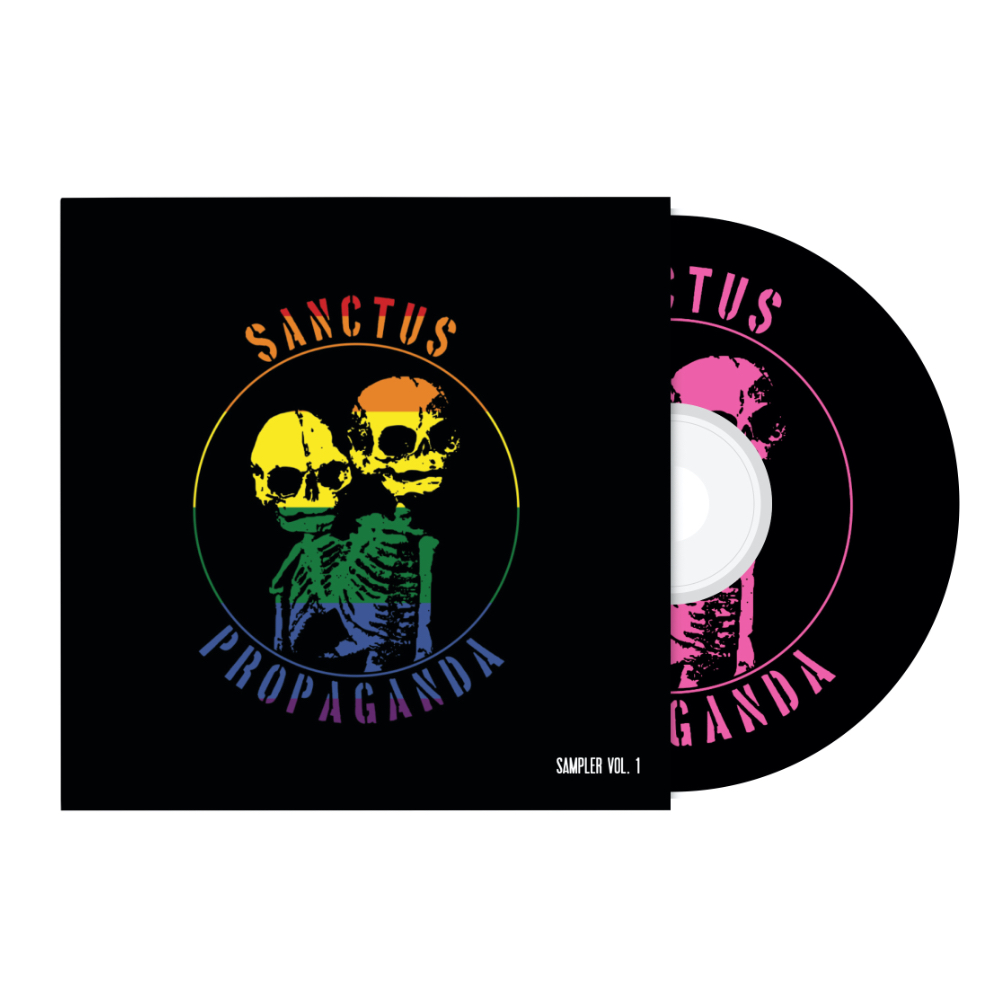 To spice things up and promote our previous releases, as well as a few that are coming along the way, we are giving a FREE limited edition Sanctus Propaganda Sampler CD with every purchase made on the records. We hope this will inspire you to continue the support you're giving us.
Along with the LPs, we are launching a series of fair trade t-shirts. Our aim is to inspire other to make fair trade t-shirts and kick out gildans out of the scene. The first to come are:
HOMOMILITIA – the poster from the limited edition LP made it onto a black t-shirt.
CHAOS W MOJEJ GŁOWIE – we are turning issue 17 into a t-shirt. This will feature beautiful artwork by Sonia Lord on both, white or black tee. Those of you who don't know, CHAOS W MOJEJ GŁOWIE is the longest going fanzine in Poland, issued twice a year and usually resembles a book rather than a zine.
Our t-shirts are 100% Organic Cotton, certified by Global Organic Textile Standard and Oeko-Tex Standard 100. They are also 100% Fair-Trade and produced in Bangladesh by a worker-owned garment factory, where workers democratically control their work, ensure decent hours and conditions and earn a living wage. It's a real alternative to sweatshops like Gildan or FOTL.
50% of the net profits fro the wholesale sales in the UK and Europe return to the factory. 5% of the gross profit from every garment sold is being invested into a solidarity fund to support the struggles of garment workers around the globe. The remainder of no sweat ethical trading's share of profits are donated to the No Sweat Campaign. No owners, shareholders or executives taking large chunks of the profits. It's the beginning of the fight with the exploitation in the garment industry. And you can be part of it. Punx against sweatshops!
All items will ship after Dec 10, 2020 if punk forces are with us and there are no fuck ups in the pressing plant.