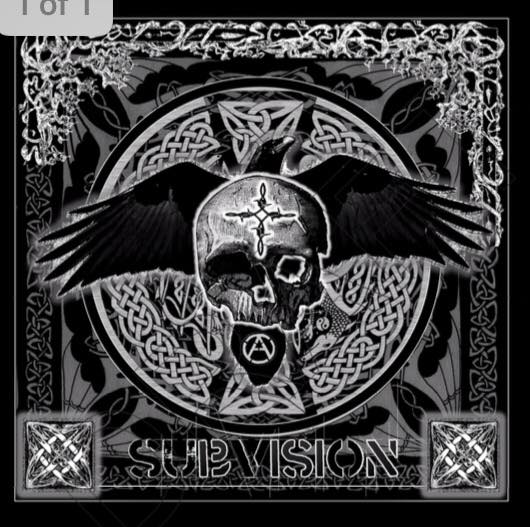 SUBVISION are from Scotland and are not that all new band, as they started releasing their music in 2014 and they are definitely my kind of punk.
But let's go back a bit. Their all releases are 100% DIY, all but one self-released: in 2014 on CD entitled "The Bones of Contention", and two EPs released in 2015: "Reaping The Whirlwind" on CD and "Manifesto" on lathe 7" on Urinal Vinyl Records. 2017 brought another short CD from them called "Cruel Winds Of Tyranny". So quite an output from SUBVISION so far. Very well done.
And here is their proper full-length out, both on CD and vinyl and all self-released. 10 tracks of dark, atmospheric and gloomy punk with thrashy guitar. This is my definition of SUBVISION in a nutshell. You get to hear different bells from different corners of punk and not so punk bands, just to mention AMEBIX, KILLING JOKE or SYSTEM OF HATE, but most importantly, SUBVISION create their own unique way of laying out the songs, leaving a lot of space for instrumental bits which I like a lot, the vocals are great and the sampled material adds a lot to the record. Top it with great lyrics full of dark thoughts on the society control and fantastic art full of knot work and you get one of the best new records in 2019. I do hope to hear more from them and see them live one day.
Their Bandcamp page is a bit outdated and hopefully the band puts this jewel online soon. Great record.