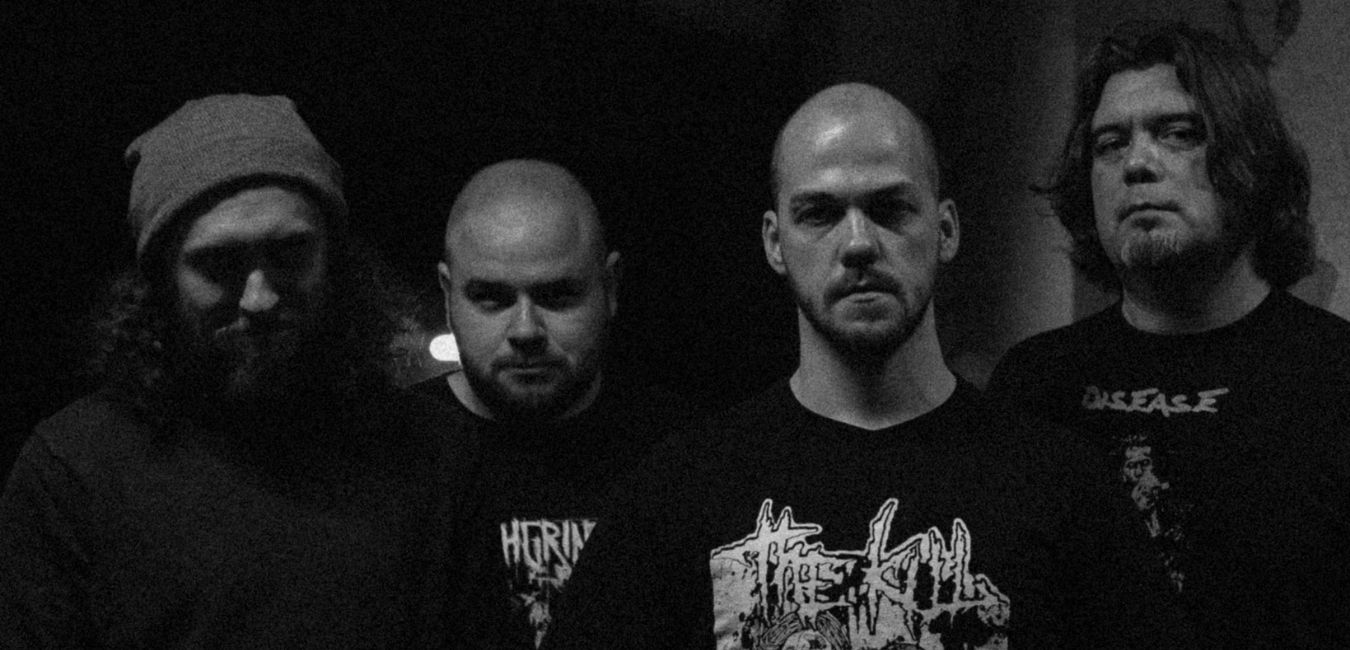 Formed in 2011, Sofia's grindcore demolition squad called Razgruha have been among the most hardworking bands in Bulgaria's DIY hardcore punk scene. Their latest release, a split tape/LP with Vile Species from Athens, Greece, has just been released through Kontingent Records. Today, we're eager to share this new interview with Razgruha, talking about the band's history, DIY ethics and politically-charged lyrics inspired by Bulgaria's political contradictions.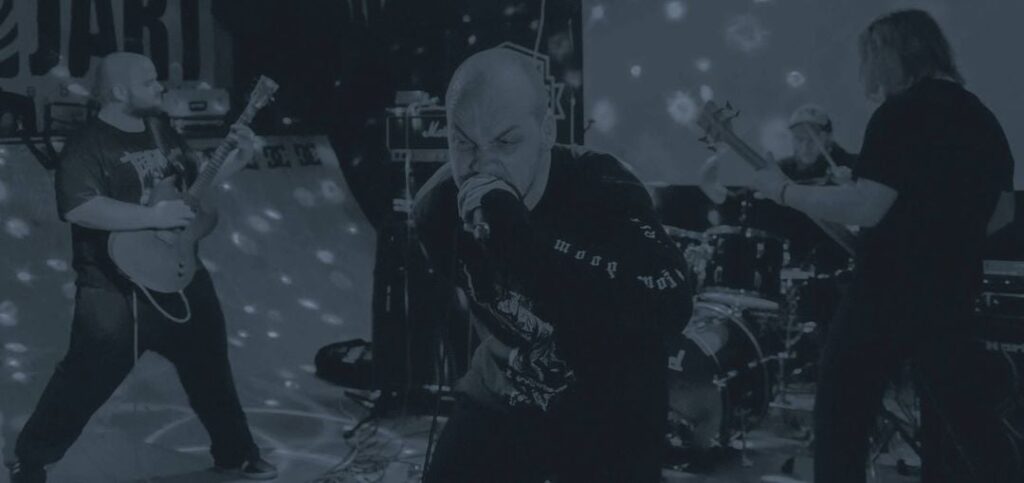 Well, it's been 10 years since the beginning of Razgruha. What was the initial reason for the band forming? What changes have you experienced both in terms of Bulgarian society and the local hardcore punk scene during that time?
Kalin: The reason was quite simple. All of us loved grindcore and thought it would be great to play the music we like. 10 years is a lot of time and at the same time not enough when you try to learn how to run a band—from playing, as we were pretty much inactive after our previous attempts, to recording, touring, promoting, organizing etc. Basically, we started from scratch and are still learning. As for the changes, I can't see many. Same things in our society and in "the scene" irritate me.
Petyo: I'm the only non-original member of the band, but I've been a fan literally since Razgruha's first gig. 10 years is a long time, and we may not have used it optimally, but we are still moving forward. From my point of view, many things have changed during Razgruha's existence. At least there are already antiauthoritarian places to play and get together. Prix-libre (Pay-what-you-can) events were also unthinkable before, and are now standard for some venues. What I'm sorry about is that very few new punk bands appeared during that time.
Sofia is the capital and the biggest city of Bulgaria. In what ways has the city shaped the world to you and to Razgruha as a band? What makes it different from other places?
Kalin: Sofia is not so different from most other similar cities across Europe, especially the ones on the Balkans and in the Еastern part of the continent. It's mostly big, dirty, gray and miserable. I don't see a difference between us and any other band from across the world. If we were from some small town nearby, perhaps we were never going to listen to this type of music.
Petyo: Hahaha, when the first thing you see are glazed eyes on the other windows in the ghetto, it hardly matters how big your city is. Maybe we owe the chance that we met and decided to play grindcore to Sofia, but this is hardly a positive thing.
You've just released your new split with Vile Species from Athens, Greece. Tell us more about it, what influenced you composing those songs and what issues do you deal with lyrically and emotionally?
Kalin: We are a slow band to record and put out new material, mainly due to doing everything by ourselves. The songs on the split are a bit older, some are 3-4 years old and people are most likely fed up with us playing them on every gig. My main influence will always be wanting to vent out all the frustration with the unbelievable amount of stupidity and ignorance that surrounds me. Lyrics-wise, Petyo wrote most of the texts and in my opinion they are some of the best lines to ever be sung by a Bulgarian band. We often joke that he is wasting them on our songs, haha.
Petyo: Firstly, Vile Species are great and it's a pleasure to do a split with such a band. Some of the songs in the split are older. There are also new ones — written just before the recordings. We have always been inspired by the same themes — society, social processes, the reaction of the individual. There are more personal moments in this issue — I guess, because of lockdowns…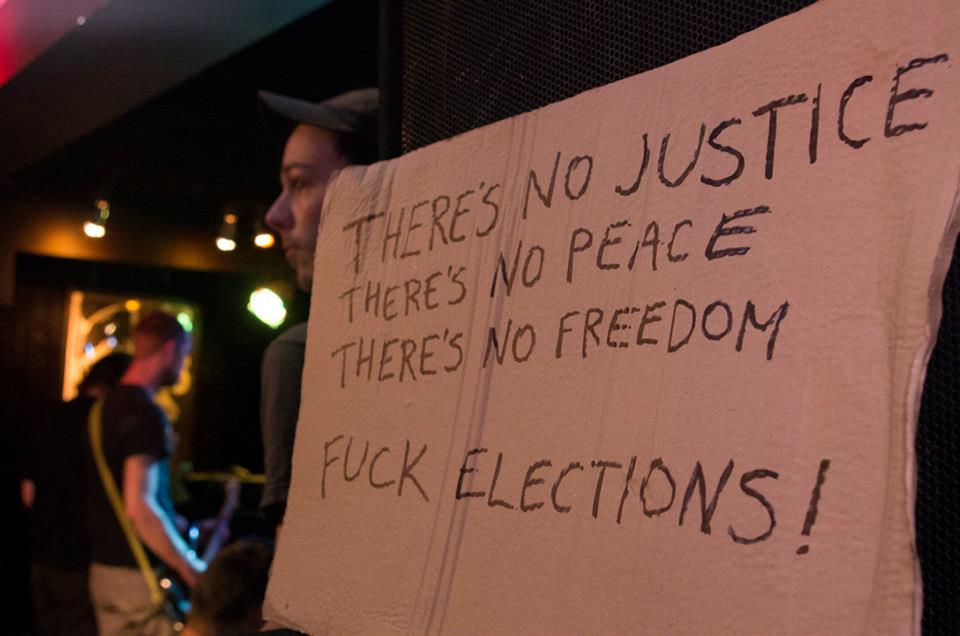 At the time of doing this interview, there's an election campaign going on in Bulgaria marked by Covid-related conspiracy theories, rampant nationalism and an increasing atmosphere of fear and harassment towards the LGBTQI community. Can you talk a bit about it?
Kalin: So, basically it's everyday life in Bulgaria. Nothing new and nothing to be really surprised about. Our society is stuck in dogma, corruption, ignorance, greed, and plain old stupidity. It's not horrible, it's just the same old mind-dumbing scenario. We, the Bulgarian people, are slowly sinking and in dire need of rude awakening. But that is highly implausible nowadays. No need to over dramatize this situation. Better go and donate blood for someone in need or clean your street, do something useful for the people in need. Less bullshit talking, more action.
Petyo: Election campaigns have never been interesting to me. What frustrates me now is that most political subjects are nationalistic and conservative. In this sense,this is emerging as the "new normal"—not only in Bulgaria but also globally. Rampant nationalism and homophobia are part of this.Moreover, in Bulgaria there are practically no left-wing political forces, and those who declare themselves as such are strongly homophobic.
The conspiracy theories inspired by the Covid pandemic are mostly accepted by conservative circles and are used by politicians to get elected…
In general, we live in an ideal time for doing grindcore.
Apart from the awful political situation, how do you see the Bulgarian scene nowadays? Give us some insight for the readers of Sanctus Propaganda who are not aware of what's happening in this part of the Balkans.
Kalin: We are in our 30s or older now, so we don't follow the scene very closely, I think. Music-wise I'm stuck in my younger years and can't really point out some new bands and things like that, that's how old I feel, haha. Nowadays, we're just a bunch of old slackers on our next music project. So, I really can't speak of the local scene nowadays, but from what I see, the oldies are keeping it together.
Petyo: Nowadays, with the lockdowns, travel restrictions, etc., is poisonous to the DIY scene as a whole. This scene is impossible without live contact with the audience. If a band doesn't do concerts and tours, it gradually closes and loses its meaning. In this sense, the stage in Bulgaria, as well as the whole DIY scene, are in deadlock.
Yes, new bands are appearing, but if you look closely, you will see that the same old muzzles are still inside. The stage needs new faces and lives.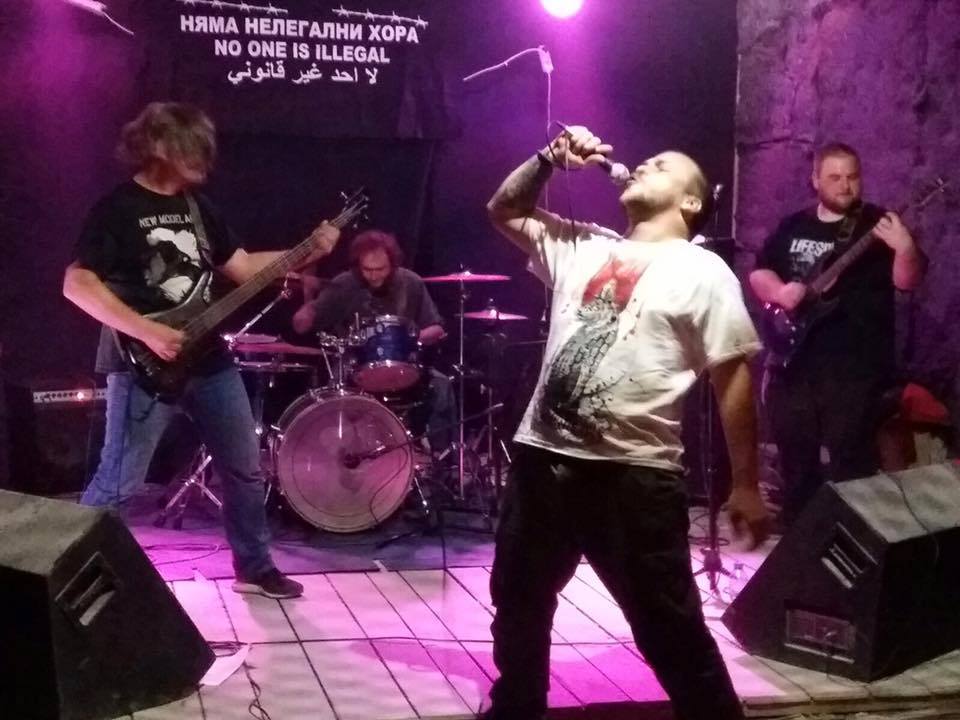 Do you think that the pandemic, economic crisis, and the threat of far-right organizing have re-established the communal spirit of DIY punk and hardcore? Is there a great divide between DIY and mainstream music at the moment?
Kalin: There is a significant divide between business and genuine music. There is plenty of the first, but the second is scarce. About the communal spirit of DIY punk and hardcore, I don't know. Seen plenty of communal spirits going ape shit over who is the leader and who is more important. Punk and hardcore is just music, people are the important ingredient. We live in the time of small petty people, the internet era of bullshit, and it affects everyone. If you think you are one of the good guys just because you follow some punk attitude, you're mistaken.
Music-wise, DIY is in coma. No one cares about your music and bands don't make money off of recording and selling music. All you need to do is to create content. We never cared about this side of the music industry and, still, if we want for the band to be self-sustaining, we have to print shirts, sell merch etc. People won't buy a CD or a tape for 5 Euro, but are willing to pay 7 or 10 for a shirt, 20 for a hoodie, and so on. As I said, times change and we must adapt, I guess. Nothing DIY in hiring someone to make you a lyric video, to make a shirt design, etc. At least, not how I treat the term DIY. It's just low cost or not so polished, but bands can't always be graphic designers, sound engineers, social media spammers, bullshit content producers etc.
Razgruha always tried to do every part of our crappy releases by ourselves. The split is the first release where someone else was involved in this process (in creating the layout). Is this DIY? Don't know and don't care very much, I just can't be bothered to teach myself how to create videos, how to paint and how to navigate the whole process, I just want to play some shitty music. And it can't be very shitty anymore, because people are so used to the good sound, better quality releases and stuff. So, I guess you can call that DIY. From my point of view, the term is slowly losing its meaning.
Petyo: In reverse order—I know almost nothing about mainstream music. What I've heard is that there are some grants that mainstream bands apply for, to make music. That's far away from the DIY idea, in my opinion.
The pandemic and the economic crisis have distanced us from each other, I don't think they are restoring any communal spirit.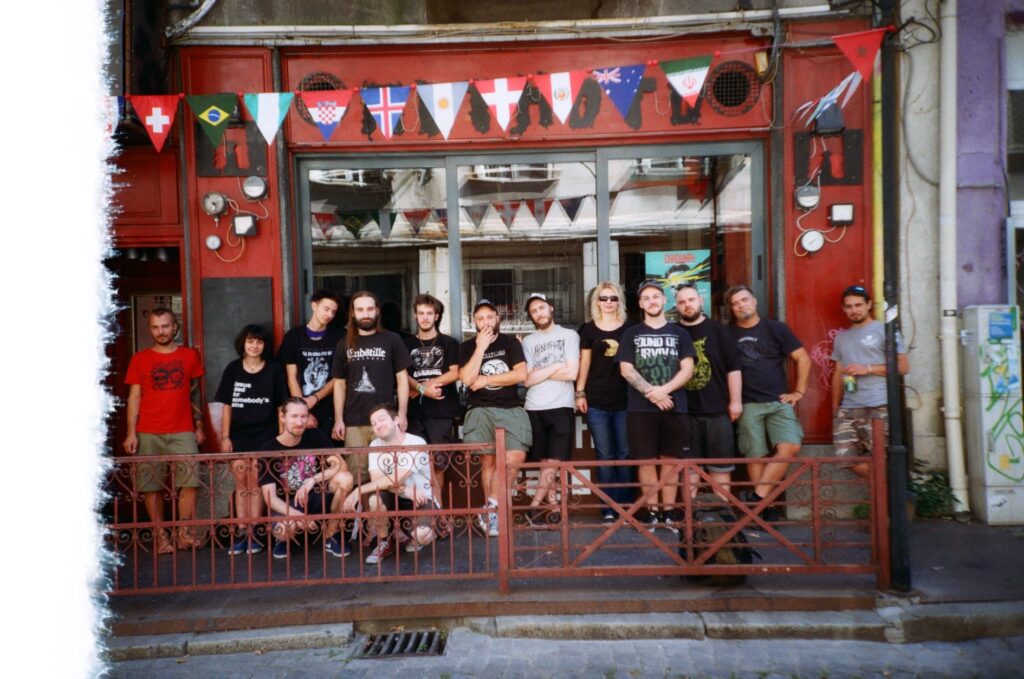 Which aspects of hardcore punk culture do you find most impactful on today's society? Is it possible for punk to keep innovating and not become stuck in a specific musical or ideological framework?
Kalin: I see lots of punks with Iphones and wearing big companies' names. No one fucking cares if you are a little rebel and listen to rebellious music and raise some flags, it's not the 70s anymore. In order for a movement to be forward-moving and inspiring some change, it must be captivating and catalyzing some thoughts and actions. No matter what your background is, in order to impact society, you must be able to understand and interact with it. I don't see our music as some revolutionary and groundbreaking inspiration for the masses, it's just music. If it can make you think for yourself and question the world around you, then that's good for you. With or without punk and DIY, the world is changing rapidly, hopefully for the better, but I seriously doubt it.
Petyo: Most of the DIY punk bands are left-wing. There is an existing set of ethics within the DIY movement: anarchism, antifascism, feminism and taking a stance against homophobia/transphobia in these circles, which generally inspires me to be active, too. But you don't need to be a punk at all to be involved in all these causes. You just need to try and make someone's life better. If there is any sort of connection between punk culture and society in general, ok, maybe I'm part of it, but I'm not doing it because of punk.
Thanks so much, keep being creative and doing so much for the local scene!
Kalin: Thanks. Hope we can really make some small impact. Grind your mind.
Find Razgruha on Bandcamp and get their new split record with Vile Species on Kontingent Records.