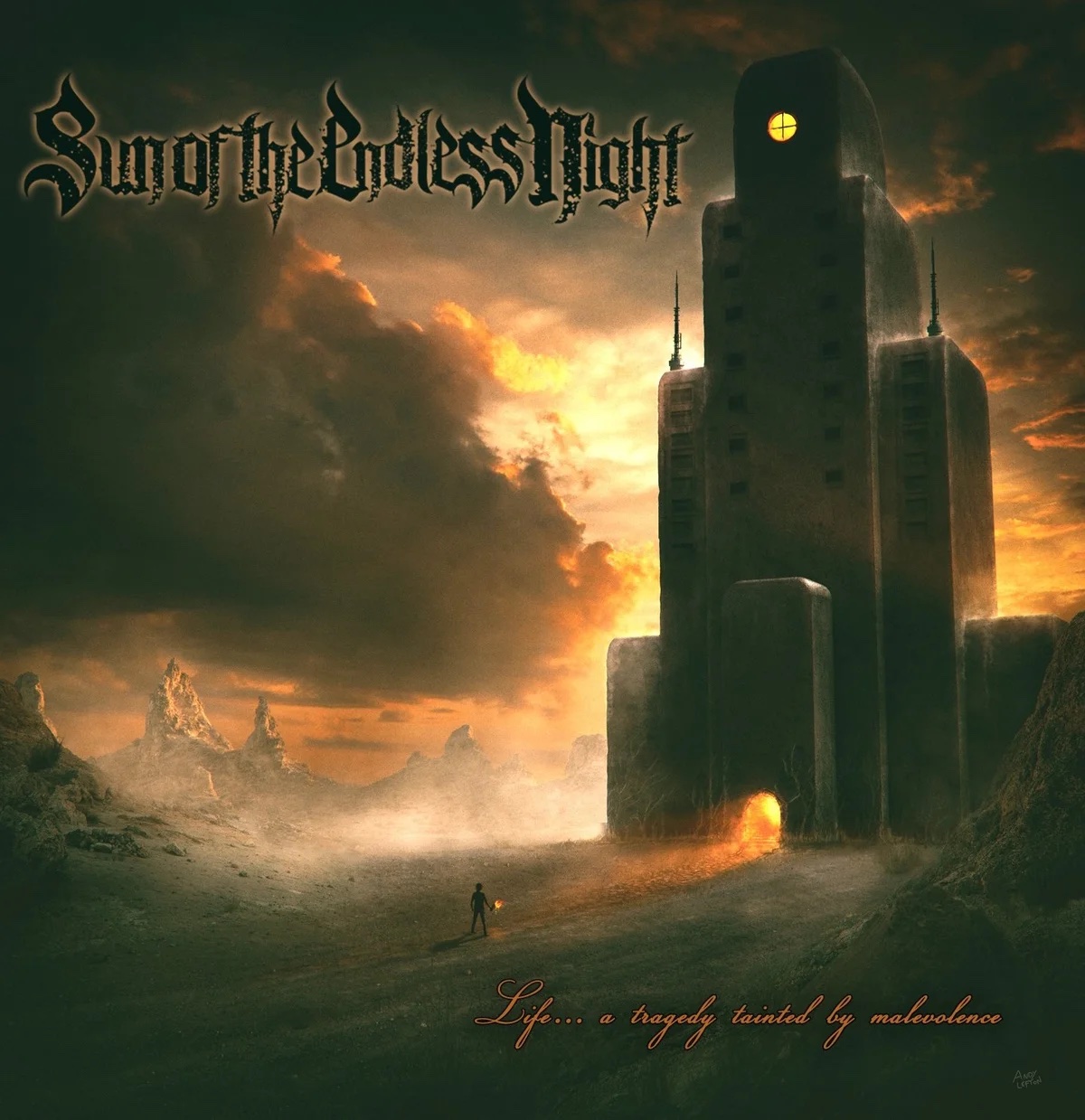 SUN OF THE ENDLESS NIGHT's first album went under my radar for some reason, so I am not letting this one go. Those of you familiar with Suicide Watch, UK speed/thrash metal act, and STAMPIN' GROUND, UK metallic hardcore band, will appreciate the fact that members of those two highly acclaimed bands are now doing more metal. Add Tom Araya-like vocals from England's punk / crossover / thrash band from Ipswich, Anihilated, and you get a recipe for a perfect new age thrash metal album.
"Life … A Tragedy Tainted by Malevolence " is an 11 track pure savagery, 80's style thrash metal accompanied by technological kill of manic drumming, stunning vocal skills and tasty interruptions of cello and violin bits that take you straight into the opera. Take these names only as a rough guide : Slayer, Kreator, Testament, Vio-Lence but better listen for yourself and fall in love instantly.
The album is seeing daylight November 26 on Italian label Punishment18 Records and the artwork is done by Andy Lefton, who you are obviously familiar with by his work for Amebix, Sacrilege, Warwound, Tau Cross or War//Plague.